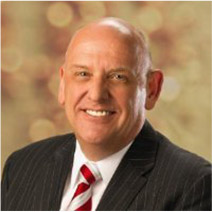 Jack Trompert,
President
In 2010, Jack and Janet Trompert started Talent 101 with a clear new vision on how to deliver talent to the marketplace. To work at Talent 101 is to be a part of something creative and big. From our modest roots as an ambitious startup, to becoming a global workforce solution provider to the world's most recognized semiconductor companies, our growth and momentum owes a lot to our strong company culture of customer service, can do attitude, sense of urgency and always focus on the client and talent.
Jack is well known for his focus on creative solutions, customer service, and satisfaction. Prior to being in the professional services business, Jack was the director of retail sales for a national food company and managed his own horticultural consumer product company. Jack was born and educated in The Netherlands and is fluent in Dutch, German, French and English. He has been married for over 30 years to his wife Janet, and works with both Janet and his son Nick in the business. Education has been a passion for the Trompert family, with active involvement in Shelton School, Tabor College, and the Texas Scholars program.
Jack is always open to connect and add you to his LinkedIn network or just shoot him an email jackt@talent-101.com. He loves to ride his bicycle- look for Jack or other Talent101 team riders at the next bike rally in Texas.

972.503.2101 Ext. 12


jackt@talent-101.com