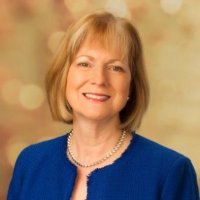 Janet Trompert, CEO
Janet Trompert has a successful track record in the information technology and staffing industry as an experienced IT professional consultant skilled in project management and management in the insurance, manufacturing and shipbuilding industries. As Director of Operations and Branch Manager at several national consulting companies, Janet was recognized for excellence in sales growth, high consultant retention, and client development.
In 2010, Janet co-founded Talent 101 with Jack, with a vision to deliver top quality consultants to their clients with focus on high client satisfaction. As CEO, Janet's role is to provide a stable and flexible financial operation model along with a seamless back office. Talent 101 was certified by the Women's Business Council Southwest (WBENC) and received HUB certification in 2011. Talent 101 was nominated for WBENC of the Year in 2013.
Janet grew up in the northeast and attended Susquehanna University where she received her Bachelor of Arts in Mathematics. Later she attended Villanova University and received her Master of Science in Computer Science. Janet's computer consulting career has taken her across the northeast, mid-Atlantic States and finally to Dallas, Texas.
Janet enjoys researching her genealogy and has connected with relatives all over the United States and Canada. She recently became a member of the Daughters of the American Revolution (DAR).

972.503.2101 Ext. 11


janett@talent-101.com