The International Consumer Electronics Show (CES) brings together the technology of the future from many different companies all into one venue. The show featured more than 250 conference sessions and 850 speakers from the world's leaders in technology and innovation.
You can find the full event recap on the CES website, including keynotes, the top 10 predictions for 2014, digital heath trends and more.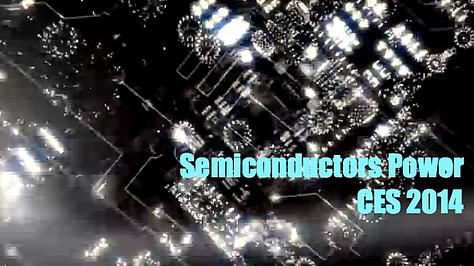 Here's a round up of media coverage that illuminates the new products and technology trends to watch.
Forbes – Gadgets From CES 2014
Top gadgets health related gadgets include a smart toothbrush, Gorilla glass anti-microbial screen for electronic devices, and fitness sensors.
http://www.forbes.com/sites/ptc/2014/01/17/top-connected-health-boosting-gadgets-from-ces-2014/
Tech Radar – CES 2014 Top Moments
Smart wearables, Oculus Rift, Project Christine, and more. Reporters recap the stand out moments of the conference and what new products got the most interest.
http://www.techradar.com/us/news/phone-and-communications/ces-2014-what-to-expect-from-the-show-1193036
The Guardian – CES 2014: connected cars, homes and ultra HD steal the show
Jason Harrison, CIO of Maxus recaps the technologies that most caught his attention with an overview of TV innovation to UHD or 4K television and the updated vision of the connected home.
http://www.theguardian.com/media-network/media-network-blog/2014/jan/17/ces-2014-connected-cars
Dallas News - The car of the future
Want to see the car dashboard of the future? Check out this story, which covers how Texas Instruments is driving the future of automotive technology.
http://bizbeatblog.dallasnews.com/2014/01/texas-instruments-shows-off-its-technology-at-ces-2014.html/
Engadget - Video recap of best of CES
Brian Heater, host of The Engadget Show, brings together the best of CES in this video recap. If you're in the market to buy a new television before the Super Bowl, you should watch this.
http://www.engadget.com/2014/01/16/the-engadget-show-49/
At Talent 101, we're honored to work with some of the world's finest innovators who bring these new technologies to market.