Advanced Micro Devices is launching its code-named Kaveri processors, which represent one of the biggest technical advances that the company has made in some time. If you did not know already, AMD has invested large resources to make Austin a new home for its innovation, and these new chips are just one such example.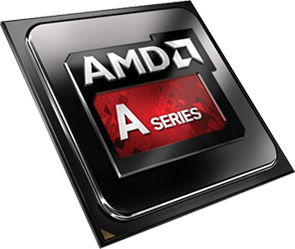 The Kaveri chips are meant for games and other high-performance applications. The new chips show that AMD is moving in a very different direction from Intel, which at the 2014 International CES put a lot of emphasis on "perceptual computing," or using gestures and other new kinds of interfaces to control computers. Instead of interfaces, AMD is focusing on powerful graphics capabilities.
AMD says Kaveri has 2.4 billion transistors (the basic building blocks of computer electronics), and 47 percent of them are aimed at better, high-end graphics. Although the code name is Kaveri, the new chips will officially be called the A-Series Accelerated Processing Units (APUs). Like most AMD processors, they combine both graphics and central processing unit functions on the same chip.
AMD's chips will include up to four CPUs and eight graphics processing units (GPUs) on a single piece of silicon. Nine out ten PCs are now shipping with CPUs and GPUs on the same chip, according to Jon Peddie Research. The Kaveri line is the first series of chips to use a new approach to computing dubbed the Heterogeneous System Architecture (HSA), which makes it easier to get around bottlenecks inside a PC and speed the whole system up.
Kaveri chips also include Graphics Core Next (GCN), an architecture designed for next-generation games. AMD claims that its GPUs are much more powerful than Intel's. For example, AMD said that its A10-7850K chip is 24 percent faster than the system performance of the higher-priced Intel Core i5-4670K chip. It says its graphics performance is 87 percent better than Intel's, and its computer performance is 63 percent better than Intel's.
AMD says the new chips will also use Mantle, an applications programming interface that makes it easier for developers to write high-performance games for AMD chips — it's kind of like AMD's own version of Microsoft's DirectX technology. The chips will also have AMD TrueAudio technology, a 32-channel surround audio technology. The A-series chips will support screen resolutions up to 4K, or UltraHD, which puts four times as many pixels on a screen as 1080p high-definition TV. All of these functions used to be part of separate chips, but now they can be packaged inside the same system-on-chip, or SoC, on the same piece of silicon.
The three different kinds of processors access data in different ways, but AMD wants to change and simplify that. Only time will tell if these chips live up to all they have claimed to be.