Our executive team from Talent 101 will exhibit at BusinessWORKS! the Southwest's leading business development forum for connecting women business owners with corporations, businesses, government entities, institutions and other organizations.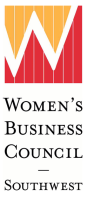 The all day event is to take place on April 10, 2013 from 10:00 am – 6:00 pm at the Irving Convention Center, 500 West Las Colinas Blvd. Irving, Texas – Get Directions
We are a professional service provider specializing in the placement and recruitment of qualified short and long term information technology, engineering, accounting, office administration and support professionals. As an experienced global service provider for workforce solutions, we work with businesses to provide specialized solutions depending upon the management requirements.
As the owner of a WBENC-Certified Women's Business Enterprise, our CEO, Janet Trompert, understands what it takes to start up and manage a successful business. That knowledge extends into Talent 101's unique approach to providing our clients with the right talent for their business needs.
We are excited to spend the day meeting with women business leaders and sharing not only our service capabilities, but also our insights to finding qualified talent and the current workforce environment.
We invite you to join us – booth #211.
Click here for more information on the event and registration details.