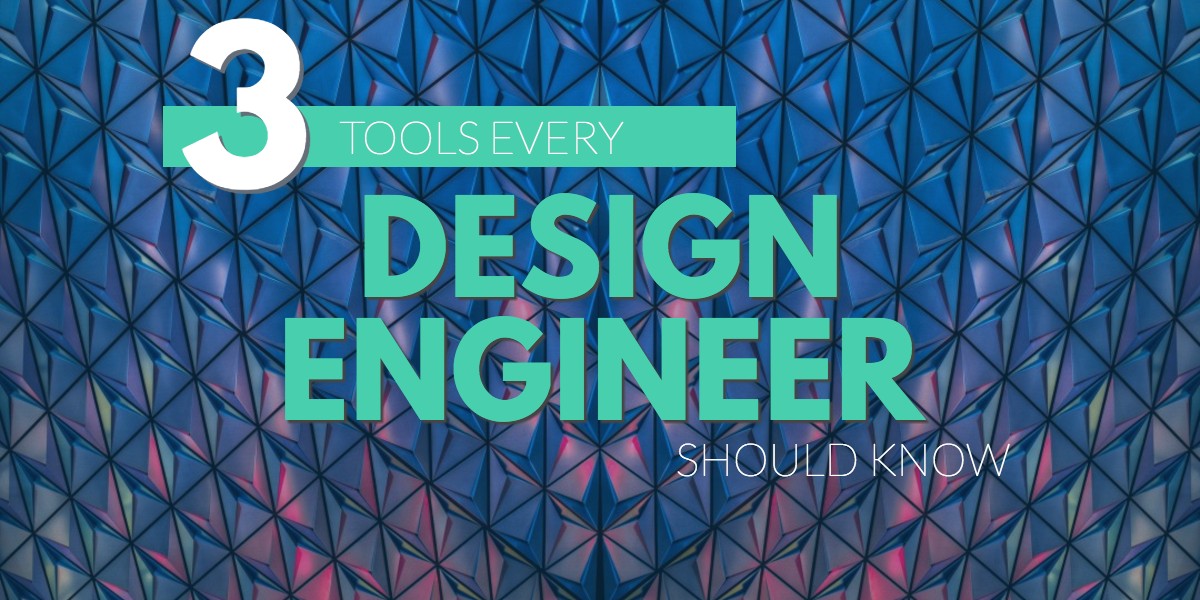 To bridge that gap between concept and reality and stand out in their field, engineers today need a potent combination of creativity and technical knowledge. These two skillsets are particularly important in the career of a design engineer as they must take projects from idea to completion and have a complete understanding of the design software that can get them there.
What do design engineers do?
The term "design engineer" refers to those who use their technical knowledge and expertise to research, design, test, and modify products that provide solutions across all types of industries. Design engineers can specialize in any of the engineering disciplines, including mechanical, electrical, chemical, aeronautical, civil, and structural. Their work ranges from software and cell phones to vehicles and heavy machinery. Almost every structure, device, or tool you see around you was once in the hands of a design engineer.
It's no surprise the role of design engineer is desirable and competitive. Reaching this position gives workers the chance to go from the hyper-technical side of engineering, to front-end design and product development—providing more opportunity for creativity and direction on projects.
How do I become a design engineer?
Those with degrees in industrial design, mechanical engineering, electrical engineering, computer engineering, and civil engineering can all get into a design engineering role with the proper career moves. Typically, to break into this position within a company, you'll need a bachelor's degree (master's or doctoral degrees are preferable) in one of the engineering fields, solid design experience, creativity, and a deep knowledge of CAD software.
To help with that last part, we've gathered three design engineering tools that, if mastered, will prepare you for a successful career in the field.
PTC Creo
PTC Creo is the most recent iteration of PTC's ProEngineer—the industry's first parametric/variational 3D CAD modeling system. Creo's product design software follows the parametric modeling approach. That means the software utilizes parameters, dimensions, features, and relationships to capture intended product behavior so that future automation and optimization for that product is possible as the project progresses. Creo runs on Microsoft Windows and is part of a suite of collaborative applications that address each step of the product development process. Design engineers use Creo to create complete 3D digital models of products, with data that can be used downstream in analysis, prototyping, tooling design, and manufacturing.
SolidWorks
In 1993, MIT graduate Jon Hirschtick used $1 million dollars he made as a member of the MIT Blackjack team to start SolidWorks—a company dedicated to creating simple, affordable 3D CAD software. At the time of its release, SolidWorks was well positioned to compete with PTC Creo (Pro/ENGINEER at the time) as it was a cheaper, more user-friendly option. The idea worked and SolidWorks blew up across the market.
Today, the software has grown to become one of the most popular CAD packages on the market and is used by millions of design engineers around the world. Like Creo, SolidWorks is a parametric 3D CAD modeling system that also runs on Windows. Though price differences between the competing software packages have equalized over the years, SolidWorks is still considered a more affordable, middle-market solution for engineers. The software lacks some of the features, speed, and customization of Creo, but most people still give SolidWorks the edge in terms of usability for new users who are just starting to learn CAD software.
KeyShot
Mastering at least one rendering package is a great way to stand out as a design engineer. KeyShot, for instance, is one well-known package that allows users to create impressive 3D models used throughout the product development process. Design engineers can upload Creo or SolidWorks models into the software and bring it to life with an array of lighting, paint, material and camera angle options. Understanding rendering software allows design engineers to display and communicate their ideas to different departments, customers, and stakeholders in a compelling, exciting way.
Whether you're starting out in the field or are 20 years in, expanding your skillset can never hurt. Software knowledge isn't going out of style any time soon in the engineering industry. So, strap on that learning cap and dive into some CAD!