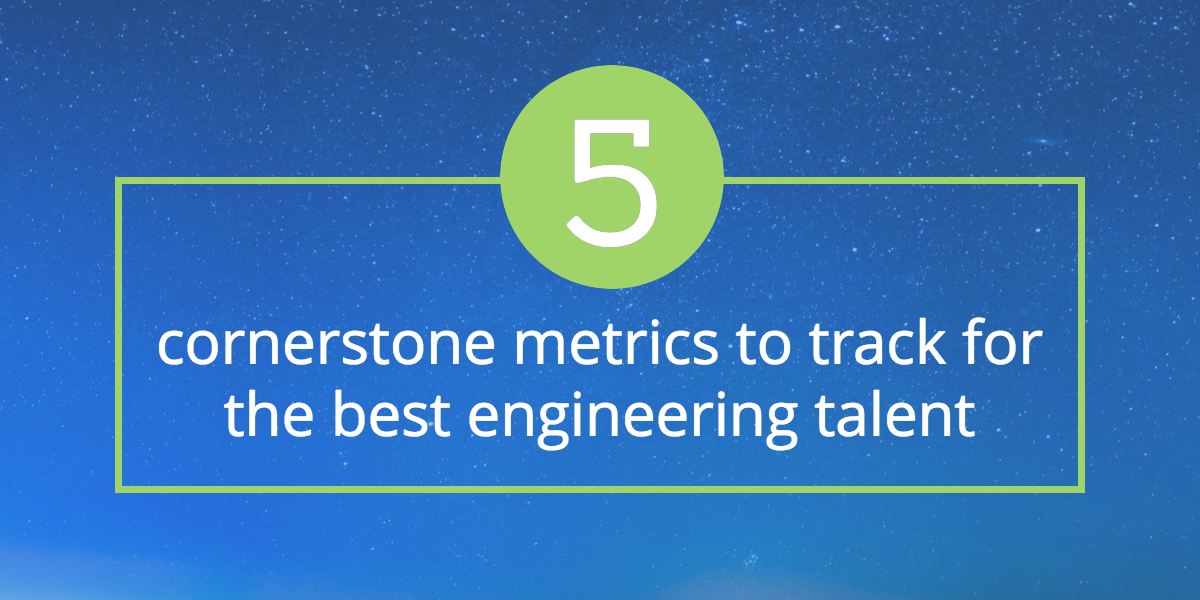 As a hiring manager in the semiconductor field, your goal is to find the top engineering talent for your team. But searching for the cream of the crop is not an easy task if you're not consistently measuring for success.
Metrics are important to find what's working and not working in your recruiting and hiring process. With evolving technology, competitive job markets, and hiring trends and disruptions, it's important to choose and evaluate the right metrics to drive meaningful impact in your organization and become a competitive force in the semiconductor industry.
Today, let's look at five cornerstone metrics to track to help you find and hire the top engineering talent.
Time to fill: The planning metric
What is time to fill?
Time to fill is the number of days between the listing of a job and an accepted offer.
Why do you need to measure it?
Measuring how long it takes for you to source a new employee provides many benefits. This metric determines if your hiring process is effective or if your job sourcing strategy needs work. Measuring your time to fill will also help your organization grow by giving you more realistic timelines to plan around.
Time to hire: The efficiency metric
What is time to hire?
Time to hire (or speed to hire) is the time elapsed between engaging with a candidate and accepting an offer. While time to fill starts when you publish an open role, time to hire typically begins when a candidate applies or gets sourced.
Why do you need to measure it?
Measuring the time between candidate sourcing and offer acceptance gives you an understanding of how well the recruiting team is performing. How quickly are they making decisions? Are there bottlenecks in your hiring process? This is the time where your team can have the most impact on candidates. Tracking this metric evaluates the effectiveness of your team's interview and negotiation processes.
Quality of hire: The sourcing metric
What is quality of hire?
The quality of hire indicates the value new hires bring to an organization. You can measure this metric by looking at performance reviews, turnover statistics, promotions, or culture fit scores.
Why do you need to measure it?
Touted as the golden metric of talent recruitment and hiring, the quality of hire checks the health of your sourcing and advertising strategies as well as validates your hiring practices. There's no industry standard for measuring quality of hire since people perceive quality differently.
Source of hire: The distribution metric
What is source of hire?
The source of hire (SoH) shows what percentage of your overall hires entered your pipeline from each recruiting channel or source (e.g. referrals, job boards, direct sourcing).
Why do you need to measure it?
This metric allows companies to allocate their budget and resources to the most valuable channels—and cut the ineffective ones.
Job satisfaction: The happiness metric
What is job satisfaction?
The job satisfaction rating is the hire's satisfaction with a company. You can measure these ratings with surveys or polls of candidates and new hires.
Why do you need to measure it?
Candidate satisfaction plays a telling role in employee retention, attrition, and referrals. A good candidate experience builds an employer-of-choice culture and positive reputation in the talent community. One company even uses employee satisfaction scores to boost the productivity of engineers.
Take the next steps toward data-driven solutions
With these five key metrics, you can use untapped data to keep a pulse on each part of the recruiting and hiring cycle. By knowing which data to collect, you'll better manage expectations, optimize workflows, and take a more strategic approach to your role.
Building a more data-driven engineering talent practice is a learning process, but getting started now helps you build the foundation for greater company success tomorrow.