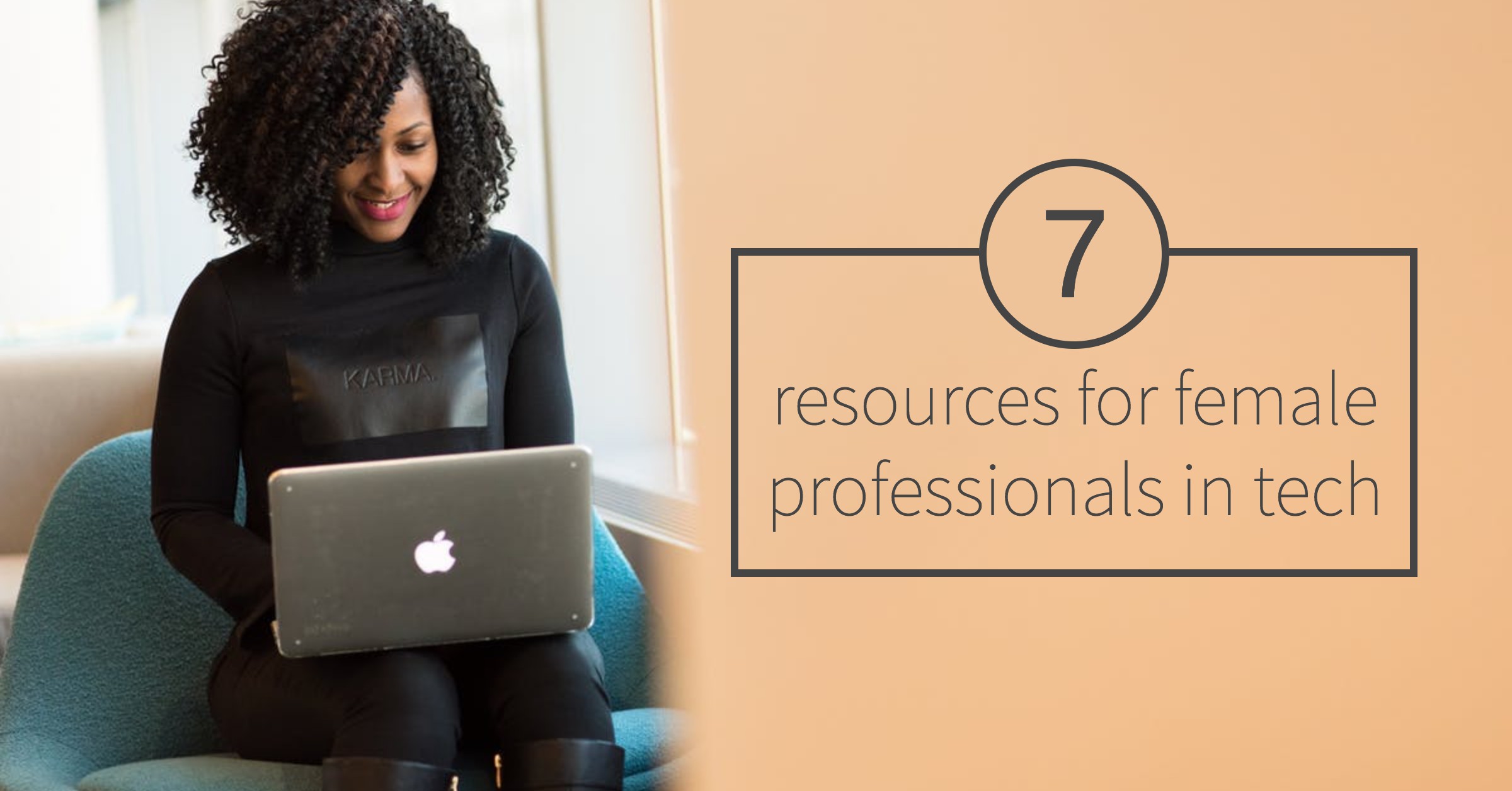 Every March, Women's History Month honors women's contributions to American history. Communities all over the world will celebrate International Women's Day on March 8th. Throughout the month, many organizations shine a spotlight on women of great caliber and impact who continue to break barriers and support a movement of gender parity.
While women have made extraordinary progress, the journey to full parity is far from over. In the STEM industry, female employment has remained stagnant, hovering around 25 percent since 2007. Despite slow progress, the case for gender diversity and inclusivity is conclusive: organizations with inclusive cultures are 6x more innovative and agile, and 8x more likely to achieve better business outcomes. Fortunately, there are many ways for women in tech to connect and for supportive organizations to consider.
This Women's History Month, let's explore seven resources and development opportunities that support women's career growth, activism, and community.
Community and Conversations
Tech Ladies
Tech Ladies is a worldwide community with 50,000 members that offers a supportive online group, a free job board, and opportunities to help women grow their careers. Members can also access exclusive invites to webinars, job postings, and connections to other Tech Ladies all over the world. Moreover, Tech Ladies offer helpful upcoming webinars made for female tech professionals.
Women Who Tech
Women Who Tech's mission is to fund, mobilize, and highlight women-led startups through Women Startup Challenges, which is a partnership with the Founder of Craigslist Craig Newmark. Collectively, Women Who Tech cohorts have raised over $25 million in crowdfunded dollars and investments.
Newsletters and Information Sources
Elpha
Launched in February 2019, Elpha (formerly known as Leap) is an online community of women in tech where women can talk candidly, ask for personal and professional support, find jobs, collaborate on projects, and make trustworthy connections.
Members can see public content from experts like Jess Lee, a Partner at Sequoia Capital and former CEO & Co-founder of Polyvore, and Tracy Chou, a former Quora engineer and tech lead at Pinterest. As a bonus, Elpha curates career path stories and free resources geared toward career growth.
Women 2
Women 2 is a media and tech company that offers resources for women to grow their careers and companies in the industry. They provide services for workplaces and the technology startup ecosystems to create diverse and inclusive environments. They also promise scholarship opportunities, various events, and an outstanding collection of content geared toward gender equality and inclusion in the tech space.
Business and Career Resources
National Center for Women and Information Technology
The National Center for Women & Information Technology (NCWIT) wants to change the face of technology. NCWIT is the only national non-profit focused on getting more women participating in computing across the entire ecosystem. Currently, they help more than 1,100 organizations recruit, retain, and advance women from K-12 and higher education through industry careers by providing support, evidence, and action.
Additionally, individual members and companies can access free resources and tools, join programs, and attend their annual summit.
AnitaB.org
AnitaB.org is a global non-profit organization with a full roster of programs that help women grow, learn, and develop their highest potential.
They host the world's largest annual gathering of women in computing, the Grace Hopper Celebration of Women in Computing Conference, complete with network receptions, bootcamps, and career fairs. Members of the AnitaB.org network can also organize local events and provide resources for women to navigate careers in tech, sponsor opportunities, and attend exclusive forums and partner meetings.
Project Include
Project Include is a non-profit that uses data and advocacy to give everyone a fair chance to succeed in tech. The organization brings together innovative CEOs to design initiatives with lasting impact on diversity and inclusion. To help leaders start, Project Include shared some helpful next steps for leaders to adopt a more inclusive workplace environment.
This is not an exhaustive list by any means. Organizations and the female professionals they employ can use these resources and communities as a good starting point to look at opportunities for female-focused funding, education, mentorship, training, and communities.