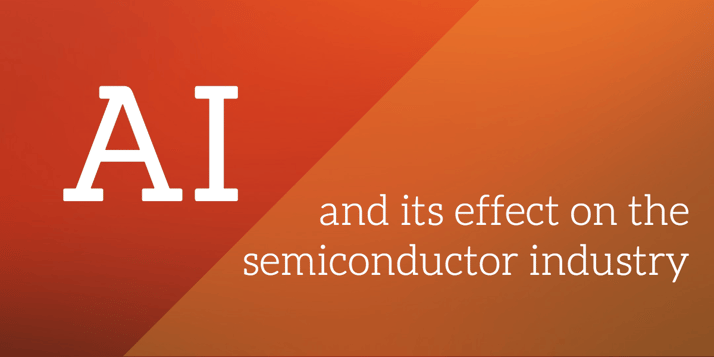 Comb through almost any tech publication and you're bound to run across the phrase "Artificial Intelligence" (AI) at least once. In fact, one study found that 2016 saw two times as many articles mentioning AI than 2015 did, and four times as many as 2014.
This growing sector has become a hot topic in recent years as it has the capacity to revolutionize every business across all market sectors. It is likely the semiconductor industry will experience some of the most drastic change, as the chips are the backbone of our most widely used technology today.
What Does "Artificial Intelligence" Mean?
Before getting into specifics, let's clarify some terminology. Many people are familiar with the term "artificial intelligence," but it can be difficult to pin down exactly what types of AI different articles are referring to. For the purposes of of this article, we'll go with a definition from techemergence.com: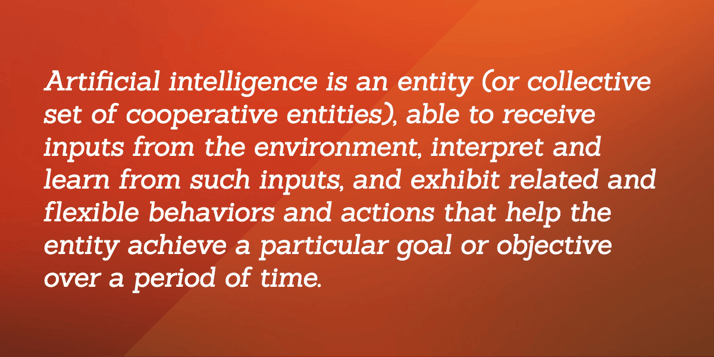 As brands, engineers, and consumers focus their attention on the implications of AI, the semiconductor industry has started preparing for an inevitable shake-up as new applications, processes, and chip capabilities get introduced. Here are a few ways AI is changing the applications, manufacturing processes, and competitive landscape of the semiconductor industry.
AI Semiconductor Applications
The demand for AI is evident across industries as it has required new solutions for sensors, hardware, digital storage, network infrastructure and more. Experts expect AI to drive semiconductor revenue growth at a compound annual growth rate of 3.1 percent from 2018 to 2022.
As covered in a previous article, the automotive market is looking particularly lucrative for semiconductor manufacturers as advanced driver assistance systems and electric vehicles continue to evolve. Cell phones are also driving semiconductor innovation forward as they hone navigation, facial recognition, voice-to-text, and personal assistant capabilities. But these two industries represent only a tiny fraction of the potential AI holds.
Retailers use AI to boost earnings by predicting sales and reducing stock. Electric utilities companies are using it to enhance predictive maintenance, automate fault prediction, and provide savings to customers. Health care providers have increased nurses' productivity with AI-supported tools and even lowered health expenditures by using the technology to tailor treatments. The education system, too, could experience significant future change as virtual teaching assistants improve and computers get closer and closer to a 100% match on human grading.
AI Optimizes Semiconductor Manufacturing
Not only is AI pushing semiconductor chip performance further along, it's also transforming the manufacturing process for chips. Semiconductor manufacturers are evaluating new efficiency benchmarks for production capacity as AI is helping companies increase output, decrease cost, and reduce manufacturing errors.
In the complex semiconductor chip production process, the time between initial processing and final chip tends to take several weeks. During that time, testing and yield losses represent a big percentage (up to 30%) of production costs.
To combat these losses and improve efficiency, semiconductor manufacturers have started using AI engines to perform systematic analysis of data sources—across tool groups—to help determine optimal operating and process conditions. These techniques have already proven effective in reducing defects and increasing speed in manufacturing. One AI startup, Motivo, for instance, has shortened the design process for semiconductors from years to weeks—providing huge savings their clients.
AI and the Landscape of Semiconductor Competition
Because of the opportunities AI presents, big companies like Google, Amazon, Apple, Facebook, Toyota, IBM, and more have begun focusing efforts on their own development of AI technology. One study estimates that tech companies spent between 26 and 39 billion on AI in 2016. $20 to $30 billion of that came from corporations.
These large companies are focusing on a variety AI applications (robotics, speech recognition, virtual agents, machine learning, etc.), developing unique systems and hardware to decrease reliance on outside suppliers. They're also hiring and buying up the already-small pool of AI talent and innovative startups. In the semiconductor industry, this could mean a change in the chipmaking power structure.
Apple, for instance, is already well-known for its proficiency in chip design. The company has developed core processors for iPhones, unique fingerprint chips, chips that pair instantly with Apple hardware, and facial recognition chips. They ranked as the 4th most successful chip design house by revenue at the end of 2016.
Experts believe more system houses will follow suit and invest in designing their own chips to protect their unique products and create more customized hardware that fits their needs. By doing this, companies can lower costs, better manage inventory and have more control of logistical confidentiality.
This could spell trouble for suppliers.
For years, Apple has been hard at work improving its silicon capabilities with acquisitions of a 3D motion tracking company, a low-power wireless chip company, a fingerprint chip company and NAND flash controller maker. They've also bet big on AI with purchases of facial recognition specialist RealFace, the machine learning platform Turi, Augmented reality experts Flyby Media, and many more.
This move toward chip independence is already creating a ripple effect. Qualcomm's bottom line has suffered as the two companies are locked in an ongoing legal battle over chip licensing fees. The tech giant has turned to Intel for their supply of modem chips, but the relationship could be short-lived as rumors of Apple's desire to develop their own modem chips continue to swirl.
Artificial Intelligence has the potential to revolutionize businesses around the world. Those who can adopt and grow with this evolving field have a good chance of setting their organizations up for future success. For those who ignore the approaching wave of innovation, it will be interesting to see which organizations sink and which ones swim.
If you're interested in AI and would like to stay up-to-date on advancements in the semiconductor industry, sign up for updates from the Semiconductor Blog.