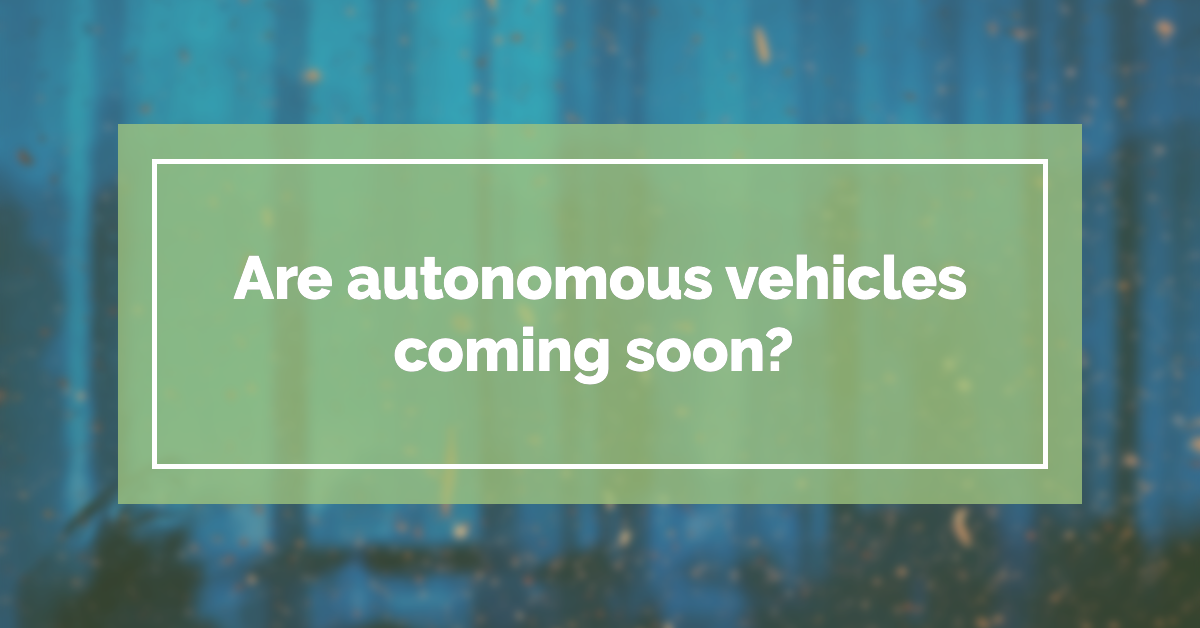 At the 1939 World's Fair, General Motors demonstrated the world's first self-driving car. It was an electric vehicle guided by radio-controlled electromagnetic fields and operated from magnetized metal spikes embedded in the roadway.
Just over 80 years later, the concept has evolved, although not to the point of filling our highways with autonomous vehicles— yet, at least. In 2018, ABI Research predicted that could change by 2025. It stated that, there will be approximately eight million autonomous vehicles on the roads by then. But we're likely still a long way from that number. First, the technology must catch up.
In particular, to meet the demand, chip manufacturing must expand. It's already on a steady climb upward through 2030. At that time, the global autonomous vehicle chips market size is projected to reach about $29 billion.
Due to the use of a wide range of advanced technologies, original equipment manufacturers are estimating that self-driving vehicles will become mainstream in the coming years. A change in the demand pattern has the semiconductor industry focusing more on the production of chips for use in autonomous vehicles. However, the semiconductor chips used in autonomous vehicles are produced by a very few original equipment manufacturers.
Nvidia drives innovation with a new system for autonomous vehicles
Many semiconductor companies are introducing innovations to support movement toward the future of autonomous vehicles, including chipmaker Nvidia.
Nvidia, a big player in the gaming chip and AI marketplace, has been making a push in the automotive business. It unveiled its new computing platform, DRIVE Thor, which will centralize autonomous and assisted driving as well as other digital functions such as in-car entertainment.
The first customer Nvidia announced for DRIVE Thor is China-based Geely-owned ZEEKR. Its current computer system, called DRIVE Orin, will be used in the Chinese car company XPeng's new smart SUV and Chinese autonomous driving startup QCraft.
General Motors cruises into the future of self-driving
Some automakers have begun designing their own custom chips to power their self-driving vehicles. Benefits include cutting costs and gaining more control. For example, General Motors' autonomous driving unit, Cruise, is developing its own chips to be deployed in a personal autonomous vehicle by 2025. This will put the visionary company in the pole position in the marketplace— 80-plus years after its self-driving debut at the World's Fair.
Cruise executives recently shared details about the custom chips, including the four in-house chips it has developed so far, including:
Horta, a computing chip that is the main brain of the car
Dune, which processes data from the sensors
A chip for the radar
Custom chips from an unidentified Asian chipmaker
Horta was based on an ARM processor because that's what was available when chip development started two years ago. The sensors and computing chips would also reduce power consumption, helping to increase driving range.
But how close are we?
As autonomous vehicle innovation and production speed up, many are asking: How close is the automotive world to producing a fully autonomous Level 5 vehicle?
While some experts say such vehicles could hit the road in the next few years, they're a minority. Most forecasts say a truly self-driving car is at least a decade away — and maybe much longer because it requires disruptive technology that has yet to be invented. Here are brief definitions of the five levels of autonomous vehicles.
Level 1: Driver-assisted. Vehicles feature a single automated system, such as monitoring speed through cruise control.
Level 2: Partial automation. Vehicles can perform steering and acceleration. Examples include Tesla Autopilot and Cadillac (General Motors) Super Cruise systems.
Level 3: Conditional automation. Vehicles require a driver to take over when the system encounters a problem. Currently, they are some Mercedes models in Germany and a few Honda Legends in Japan.
Level 4: High automation. Vehicles perform all driving tasks under specific conditions. Human override is still an option. Waymo has partnered and collaborated with truck builder Daimler to develop a scalable autonomous truck platform that is intended to support SAE Level 4.
Level 5: Full automation. Vehicles are self-driving in all road situations. This level does not yet exist — and no one knows when it will be market ready.
To stay up to date on the news of autonomous vehicles and other semiconductor innovations, make sure you're subscribed to the Talent 101 semiconductor blog.