Wearable technology has been little by little finding its way into the lives and pocketbooks of consumers for several years now. Sales of wearable smartbands – just one small sector of the larger industry – are set to grow by 350% in 2014.
Recognizing a lucrative opportunity for growth, Texas Instruments (TI) is making moves to get in on the game. They just announced that they'll be expanding their microcontroller portfolio with the release of new ultra-low-power MSP430FR69x FRAM microcontrollers.
In the technology industry, it pays to be on top on the hottest trends just as they're emerging. The tech businesses that anticipated the rapid growth of mobile phone technology ahead of the curve have been gleefully profiting ever since. TI is placing their bets that wearables will soon prove to be comparably popular.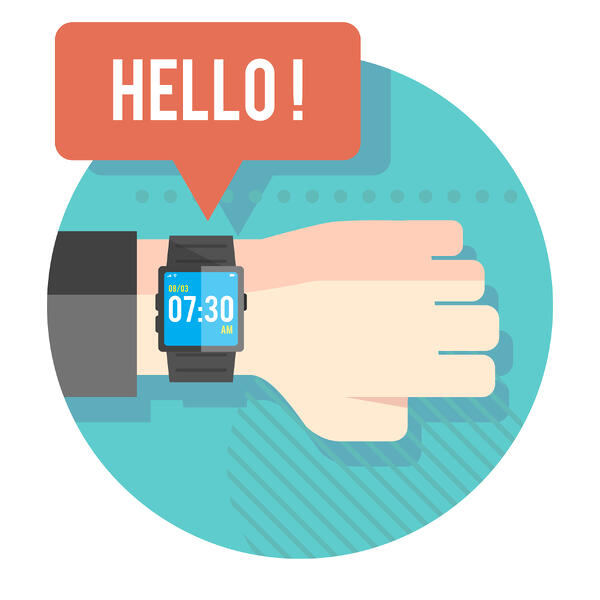 The TI Announcement
TI is confident that the improved design of their new microcontrollers will take metering, health and fitness wearables to the next level. In total, there are 46 new ultra-low power MSP430 MCUs, all of which are scalable up to 128KB non-volatile FRAM memory. Notably, the MCUs feature differential input analog-to-digital converter (ADC) that consumes as little as 140 uA at 200 KSPS. All that means more power and less energy consumption, to achieve extended battery life in energy challenged applications.
The integrated 320-segment LCD controller also allows developers to seamlessly add displays to their products, making it easier to reduce the cost of materials and size of their designs.
What It Means For The Industry
When Texas Instruments decided to 'reduce R&D expenditures' on its OMAP SoC, the microprocessors commonly used in mobile devices, many suspected it meant TI would be pouring more of its resources into developing and supplying analog products.
With industry giants like Samsung, Apple, and even Intel now the dominant forces in the SoC scene, it's clear why TI decided to drop out of the mobile race and focus its efforts elsewhere. Innovations in the SoC sector, especially in regards to smartphone technology, have grown stagnant in recent years, making the shift towards something new a savvy market move.
If wearables enter the mainstream as TI anticipates, consumers will expect devices that require little power while still delivering robust functionalities. TI have chosen to embrace (and hopefully reap huge profits from) a more integrated future in which technology—be it on a person's wrist, chest or head—will provide the all the necessary functions without the baggage of high-energy footprints.
What It Means for Semiconductor Professionals
When you work in a steadily evolving industry like tech, you have to be aware of the changing industry trends. Those who get ahead of emerging markets before they blow up will find themselves with skills and experience in high demand.
If an industry giant like TI is investing in the future of wearable technology, semiconductor engineers would do well to take notice. If they're right about the growing interest in these new tech gadgets, the job opportunities in that sector are among the most lucrative options for industry professionals to pursue.
Talent 101 is an approved Global Service Provider for Texas Instruments. We work with managers worldwide to provide highly specialized professionals to help them meet their goals.