Our phones keep getting smarter, and the companies making our cars are working to catch up. Advanced Driver Assistance Systems, or ADAS, continue to gain traction in the automotive world. These systems are behind some of the features already familiar to buyers of newer and high-end cars: built-in GPS and traffic warning systems. They're set to get even more sophisticated in years to come.

Austin-based Freescale Semiconductor has worked with the ALPS Electronic Co. over the past two years to develop a line of Smart Application Rapid Engineering (SABRE) i.MX 6 processors. As mobile technologies become more prevalent, so does the demand for cars that are compatible with them. With that trend in mind, Freescale and ALPS are confident that most next-gen smartcars will feature products from their SABRE line.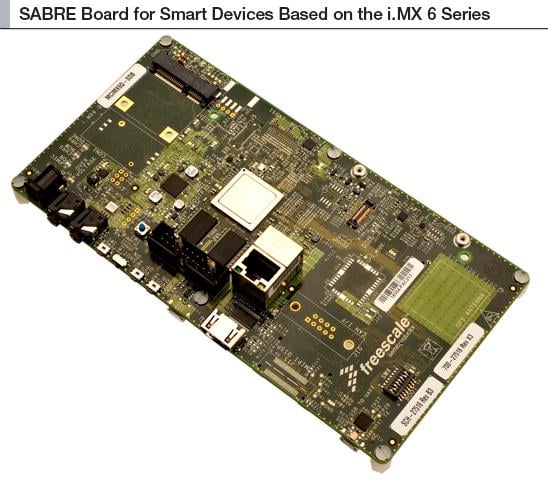 The i.MX 6 products provide all-in-one modules that allow automotive manufacturers to adapt their products for wireless technology. These processors will give car manufacturers a simple and affordable way to meet consumer demand for in-dash technologies.

The modules are also scalable, as they can come in anywhere from single core up to quad core for optimal performance. OEMs have options in the strength and cost of the processors based on the requirements of their products.

ALPS Electronic's GM Takeshi Daiomaru announced that the i.MX 6 SABRE series "will enable advanced features, such as in-vehicle smartphone connectivity and future services for vehicle-to-vehicle or vehicle-to-road communication."

Specifically, the processors support lightning fast internet, as well as 5GHz or 2.4GHz Wi-Fi/Bluetooth. The revamped i.MX 6 will make it possible for drivers to draw data from their car's network seamlessly, efficiently, and in real-time.

A note for the technology enthusiasts among us: the SABRE products will also help prepare the market for self-driving cars. Self-driving capabilities depend on a strong and reliable internet connection for basic safety. Freescale and ALPS have now set the stage to make that possible.

ALPS Electronics and Freescale are planning to unveil and demo the new SABRE series later this year. Automotive OEMs and other Tier One suppliers can expect to start purchasing the new products as early as the first quarter of 2015.