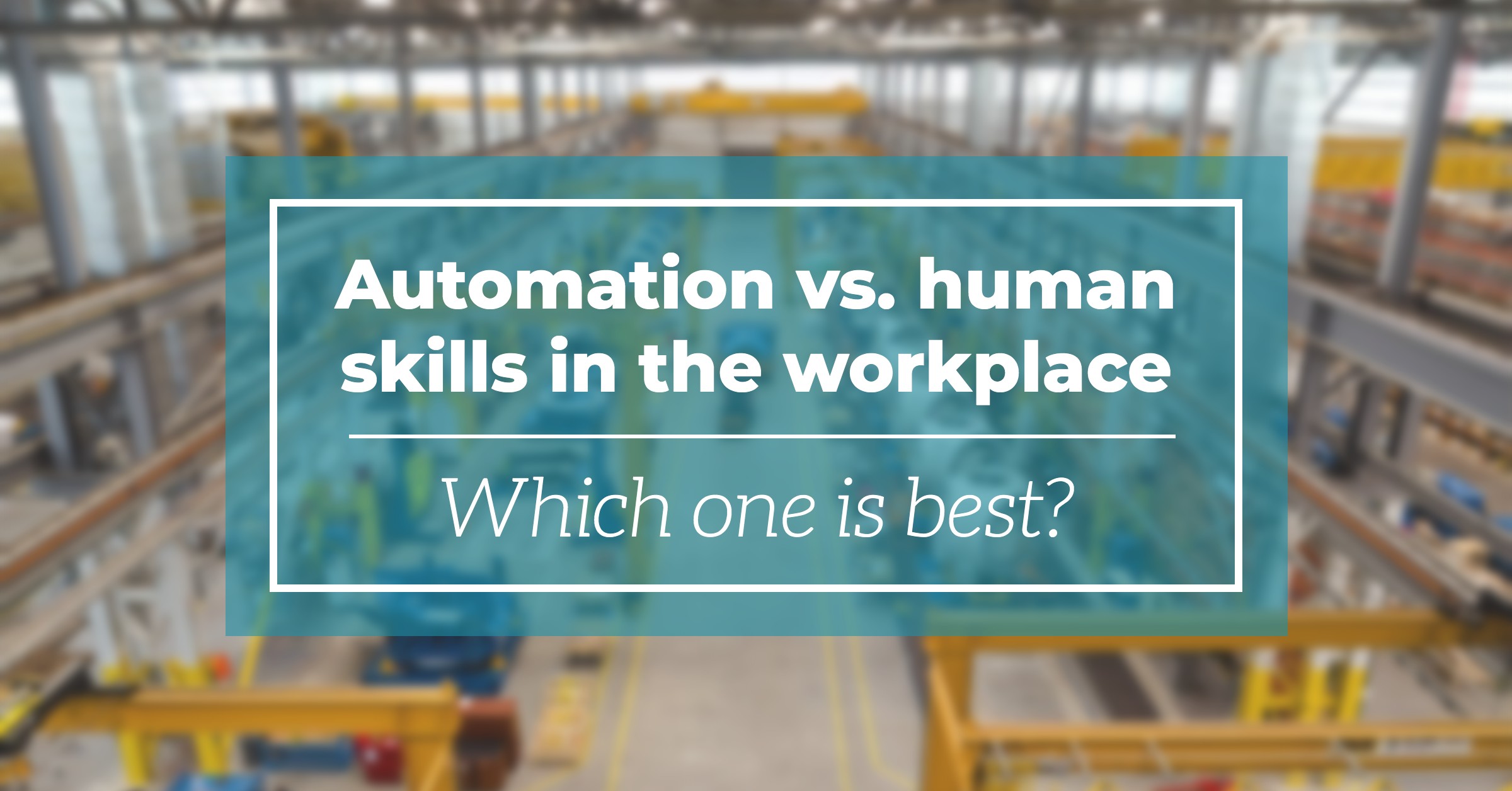 Technologists have long predicted that someday machines will be able to do all necessary work without human assistance. As it stands today, there's already a lot that can be automated. Self-driving cars, machines that read X-rays, and self-serve checkouts are powerful new forms of automation.
As automation technologies play an increasingly important role in everyday life, their potential impact on the workplace has become a major focus of research and public unease. A study claims the U.S. is projected to lose more than 1.5 million jobs to automation over the next decade. The number of robots in the workforce today has also multiplied threefold over the past 20 years. This raises the question: where's the line when it comes to automation and human skills in the workplace?
In this article, we'll explore where automation thrives, what requires keen manual attention in a job, and how to get the most out of emerging technology.
The demand for automation
Autonomous robots are commonly needed for high-volume, repetitive processes. According to a report by McKinsey, the most automatable activities involve routine machinery operation or physical activity performance. From stock management activities to food preparation, automation can thrive in the manufacturing, retail, and hospitality industries.
In the same report, activities like collecting, processing, and manipulating data have more than 60 percent technical potential for automation. This is evident in the banking space where robotic process automation (RPA) technology helps increase operation productivity across financial software systems.
Additionally, where there's a surge in demand, there's more automation. In the midst of lockdowns from the pandemic, interest in automation for logistics and distribution increased. A 2020 study from Forrester Consulting revealed over 48 percent of decision-makers in the survey planned to increase intelligent automation to support remote workforces, address cost pressures, and increase resilience in supply chains. Financial institutions also boosted the use of RPA and chatbots to manage overwhelming transaction requests as a result of the CARES Act that passed in 2020.
Automation has its place in many areas of work. However, when you factor in the cost of machines and labor, it may not make sense to automate some activities. And in other cases, people are better suited for jobs than machines.
The case for manual labor
Less automatable activities include managing people or performing work with expertise in planning, creativity, or decision-making. Activities like teaching, writing coding software and nursing patients require social skills and deep expertise that can't be easily demonstrated with machines.
In general, empathy and contextual understanding skills are tough to automate. Machines can't reliably interpret emotions well. They also operate on existing data sets, limiting their ability to read new contexts on the fly. But where robots lack emotional intelligence (EQ), humans excel. Virtually every profession requires a level of emotional intelligence that contributes to key soft skills like critical thinking, creative problem solving, adaptability, and good judgment.
Still, we can expect future technology to make it more possible to automate a range of these less automatable areas. Several companies today, for instance, are working on affective computing or artificial emotional intelligence (AI) to detect and interpret emotional signals.
Bridging the gap between robots and humans in the workplace
The reality is: emerging technology's larger impact will be in complementing human capabilities — not replacing them. Research from the Harvard Business Review shows that an analysis of 1,500 companies implementing AI within their organizations found the greatest success with humans and machines working alongside each other. Humans can harness the full potential of automation technology by training, explaining, and augmenting machines and their outcomes.
But an effective union won't happen overnight. To achieve this collaboration, organizations must understand how people can improve machines, how machines can strengthen what humans do best, and how to redesign business processes to support the partnership.
To learn more about the current state technology— and where it's headed in the future— make sure to subscribe to the Talent 101 blog.