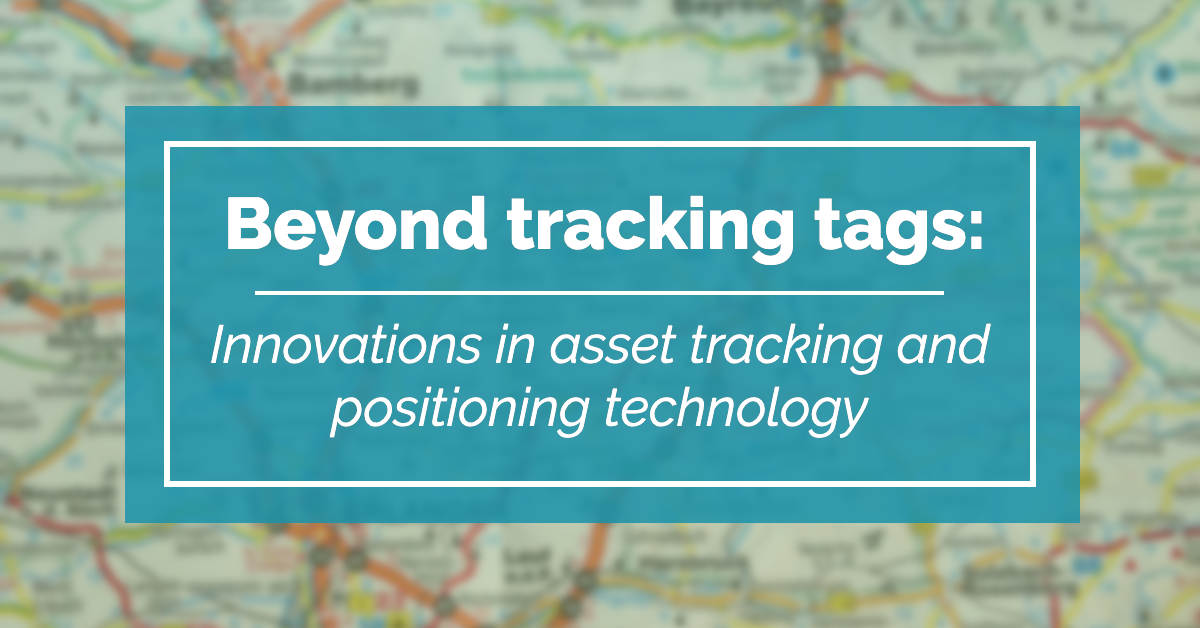 Package tracking and visibility are more important now than ever, as businesses and consumers have become increasingly reliant on timely deliveries. The marketplace for asset tracking was already growing quickly at the beginning of 2020, but the advent of the worldwide pandemic accelerated growth beyond predictions due to a monumental increase in e-commerce.
Consumers placed unprecedented demands on delivery systems, creating a ripple effect throughout supply chains and a greater demand for more accurate, timely information about the location of shipments. "The old-school way of doing this was through NFC tags. Tags on palettes and tags on shipping containers. But that's not a scalable way to track large shipments," according to SemiWiki.com.
To meet the intensifying demands for greater shipping insights and precision, several companies are developing innovative solutions, including snapshot positioning, IoT solutions, and sensor-based technologies.
Snapshot positioning: low-power positioning
While industries have relied on the active positioning available through GPS/GNSS, there is also an expanding market for a different type of positioning, where accuracy to within a few meters is just enough. Some shipments don't demand pinpoint accuracy; simply knowing that a package or pallet is on a ship in the middle of the ocean is adequate. On long transits, trackers can run out of power along the way. That's where snapshot positioning comes in. These tracking devices "wake up" periodically to check the position, then go back to sleep.
This solution is achieved through narrow-band IoT, which is designed to transmit small amounts of data with low energy consumption. Satellite-based NB-IoT communication solutions are already being launched and making communication feasible, even from the middle of an ocean. Together they deliver an effective solution to track containers, palettes, and packages without demanding high energy usage or requiring hand scanning.
IoT solutions: enhanced package visibility
Gaining clear visibility into packages or shipping container locations can be a challenge for retailers. As a result, ensuring the wellbeing of packages once they've left the warehouse isn't always easy. Increasingly, companies are relying on IoT-based solutions to improve their visibility. IoT-enabled asset tracking is a method of tracking valuable property by leveraging internet-enabled devices that use GPS/GNSS or cellular tower triangulation to pinpoint the asset's location.
What's more, IoT-enabled solutions can also deliver a wide range of critical functionality, including reporting quality control and traceability insights such as locations, temperatures, humidity, shocks, and tilt to tracking systems. This data is helpful in identifying problems during shipment so they can be corrected midstream.
IoT technologies are already being deployed to support business operations around the world. For example, the logistics company Deutsche Post DHL employs IoT to optimize transport processes in its German parcel network using location sensors attached to roll cages. Analytics and insights provided by the sensors help the company monitor locations and, thereby, enhance service quality.
Sensor-based logistics: delivering precision tracking
In September 2020, FedEx Corp. announced the launch of its new lightweight sensor-based logistics device that delivers greater tracking precision. "The enhanced location visibility provided by this technology will create opportunities for FedEx customers to reimagine their supply chain through real-time updates on a package's location within the FedEx Express network," the company stated.
SenseAware ID uses a lightweight, compact sensor that transmits precise package location data every two seconds via Bluetooth Low Energy (BLE) to WiFi access points or established gateway devices across the FedEx Express network. Packages equipped with the SenseAware ID sensor are tracked hundreds of times with traditional package scanning protocols, which provides an unprecedented amount of real-time location data.
Among the advantages, the enhanced package visibility data will give healthcare customers the opportunity to closely monitor and proactively protect shipments using additional FedEx healthcare services, including cold-chain storage, thermal blankets, and temperature-controlled containers. This will greatly enhance critical shipments, such as for COVID-19 vaccines.
Clearly, increasing demands from consumers and companies for rapid and high-quality shipments and package deliveries will continue to drive innovation in asset tracking and positioning technologies. Innovations to improve service will continue rolling out for the foreseeable future.
To stay informed about innovation in critical industries make sure to subscribe to the Talent 101 blog.