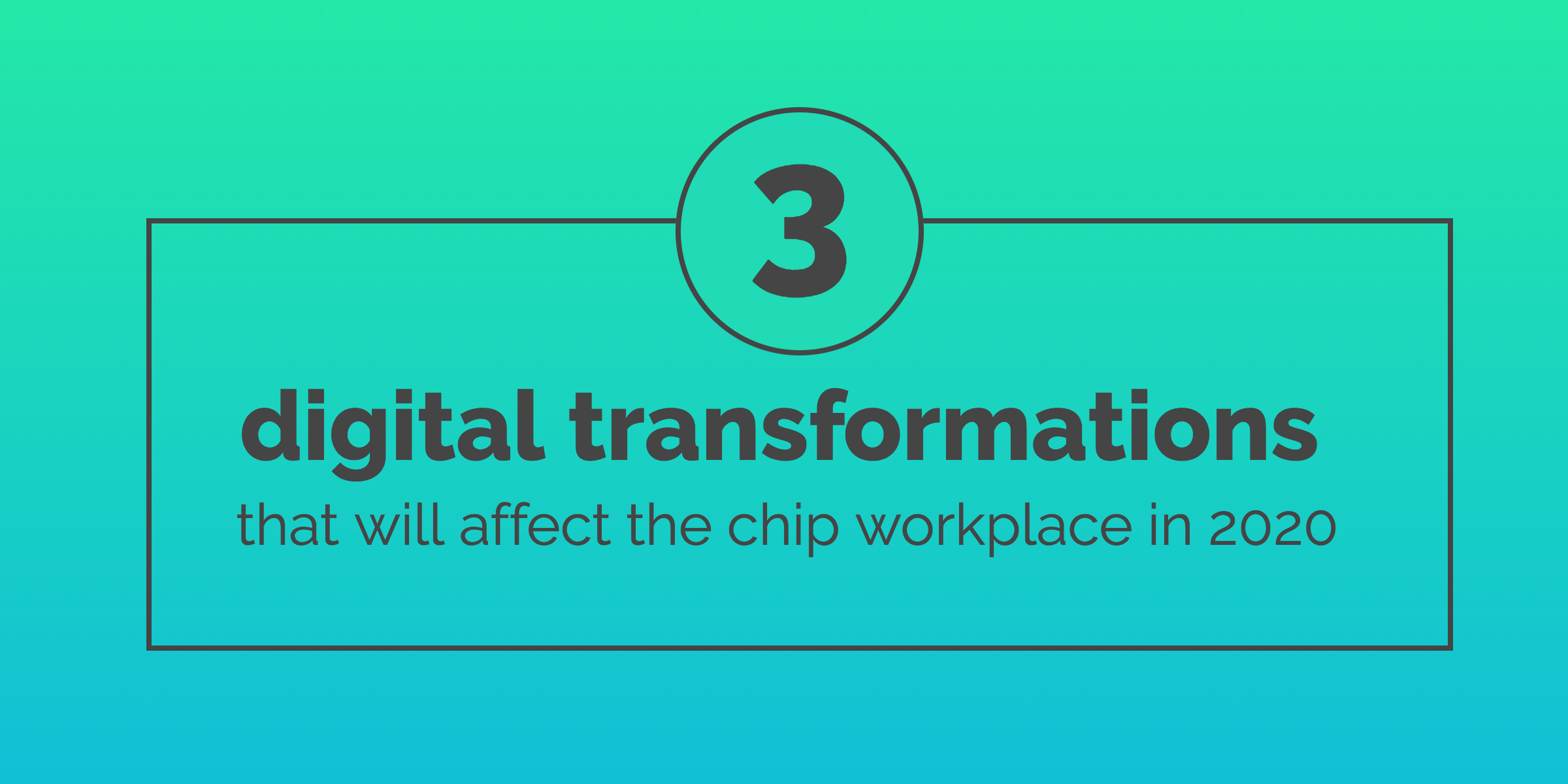 In 2019, we witnessed massive breakthroughs and seismic industry shifts that shaped how we work, live, travel, and share ideas. Major telecom carriers are offering 5G-capable devices for faster connections. Students and professionals can ride in fully autonomous shuttles or employees buses. And an anonymous but searchable tool for drug development and health studies can help aggregate trillions of data points for research and drug manufacturers.
But how will these possibilities affect how engineers and chipmakers work? With the start of the new year, we're excited to see how the digital transformations from the past few years will affect the semiconductor workplace. Here are three technologies backed by research that will shift how semiconductor engineers and designers work in the future:
Artificial Intelligence
It's hard to talk about the future of everything without AI in the conversation. AI creates an unprecedented opportunity for chip players to leverage technology in both the cloud and at the edge across virtually every industry vertical. In fact, AI-related semiconductors could account for nearly 20 percent of all demand, which would translate to $67 billion in revenue.
There are several ways big companies leverage AI for a competitive edge, like licensing AI cores to develop custom chips or AI extensions to improve existing products. In the near future, chip players will also be able to leverage AI for workplace and process efficiency. For example, AI can help:
Gather data on sights from one's supplier and customer ecosystem and identify the most important signals for future opportunities
Suggest IC design solutions, pinpoint design bugs, and implement efficient product design branching
Use computer vision tools to identify faulty assemblies
Gather signals from supply chains, relevant news and competitors to improve production and logistics
Although many use cases for AI will depend on an ecosystem of algorithms and partnerships, the impact of AI in today's demand for connectivity will improve every facet of our tools and experiences in the years to come.
Distributed ledger technology
Blockchain, which is a distributed ledger, contains an "immutable record" of all transactional data, updating and validating copies simultaneously. According to an Accenture study, 88% of semiconductor executives expect to have blockchain technology integrated into their organization's platform in the next 36 months.
For semiconductor companies, blockchain can mean enhanced security and data integrity. There are a number of potential use cases in which blockchain technology adds value in the semiconductor space. For example, chipmakers can use blockchain to:
Lower operational costs and streamline business transactions
Create, scale, and manage corporate collaborations securely and confidently
Help electronics manufacturers trace goods, manage records, and automate supply chain processes
Accelerate delivery of products to market
In a time where cooperation and integration are key for success, blockchain contribution could be significant to the semiconductor space. It can offer a framework to monetize the explosion of data and cement trust across all stakeholders of the value chain.
Extended Reality
Extended reality (XR) technology enables people to interact with technology in deeper and meaningful ways. Augmented reality (AR), mixed reality (MR), and virtual reality (VR) are all technologies part of XR. But XR isn't just useful for gaming, sports events, or marketing — it's impactful for industrial, healthcare, semiconductor and many more applications as well.
In the same Accenture report, 93 percent of semiconductor leaders believe that it's important for organizations to leverage extended reality solutions to close the gap when engaging with employees and consumers.
Additionally, extended reality applications can optimize semiconductor operations by training those who work in high-risk conditions at virtual settings, speeding quality assurance (QA) processes, providing hands-free holographic guidance, or supporting remote engineers.
As many of these technologies reach maturity, they'll allow chip professionals to expand their capabilities in the workplace. To ring in the new year with the promise of success in the future, semiconductor industries will want to assess how to get the most of AI, blockchain, and XR for their organizations. For more news and updates in the semiconductor field, subscribe to the semiconductor blog.