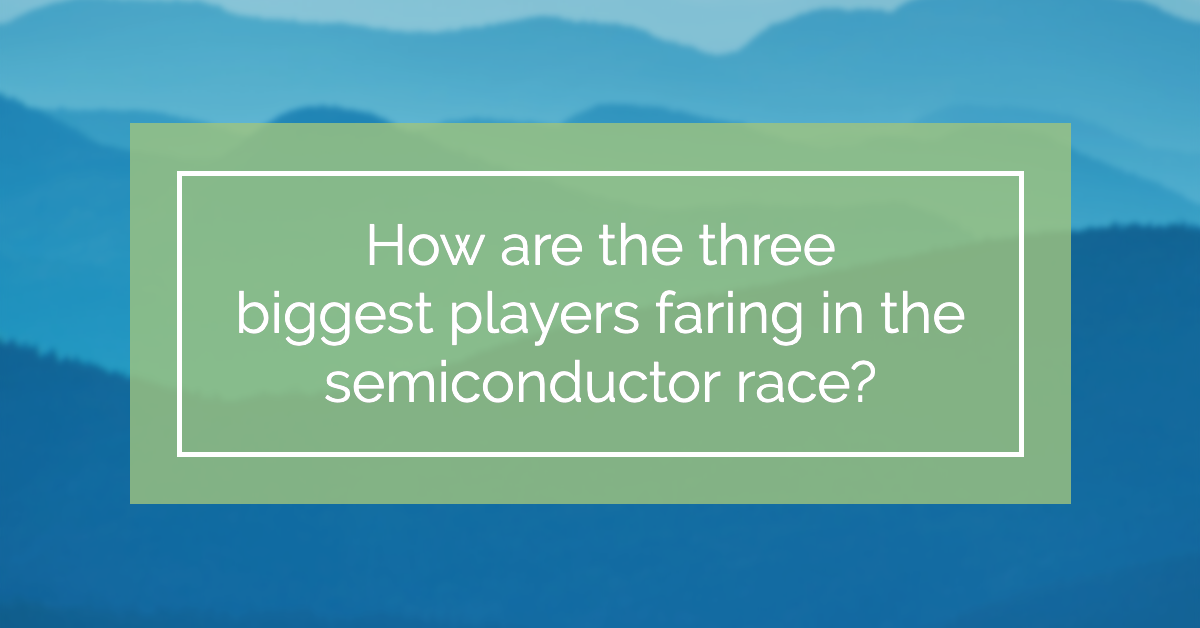 When it comes to the global race in the semiconductor industry, it's an ongoing competition among the three biggest players — Japan, China, and the United States. Here's an overview of where they stand today:
Japan struggles to maintain its position
In August of 2021, news outlets reported that Japan was worried it could be left behind as the U.S. chip industry spent billions to gain an edge in an ongoing trade war with China. Japan, which once dominated in the semiconductor industry, worried it would be squeezed out. Its share of global chip manufacturing had fallen from a half to a tenth as it lost customers to less expensive rivals and lost ground with a lack of cutting-edge processes in the production of silicon wafers, chemical films, and machinery, according to Japan's industry ministry.
By August of 2022, the tide was beginning to turn. The U.S. and Japan launched a high-level economic dialogue focused on pushing back against China and countering the disruption caused by Russia's invasion of Ukraine. The two long-time allies agreed to establish a new joint research center for next-generation semiconductors during an economic legislative meeting in Washington, D.C., according to the Japanese Trade Minister.
However, Japan's efforts to strengthen its semiconductor industry after years of losing global market share are threatened by its own engineer shortage. Companies from Sony to Toshiba are warning that the government's efforts to restore its chip industry is being threatened by this shortage. The Japan Electronics and Information Technology Industries Association (JEITA) estimated that eight big producers will need to hire about 35,000 engineers in the next 10 years to keep up with the pace of investment.
China continues its push for self-sufficiency
In September 2020, news outlets reported that a brewing U.S.-China tech cold war was rattling the semiconductor industry and could disrupt the global supply chain. By December of 2021, semiconductor troubles continued to cloud Beijing's efforts for self-sufficiency as the U.S. considered tougher sanctions on China and China's semiconductor industry remained heavily reliant on foreign equipment to produce chips.
Historically, China has been dependent on foreign suppliers for the production of semiconductors, especially modern chips. But beginning in 2014, the country began making a major push for self-sufficiency in the technological field. China felt this was a condition for reaching a wealthy, developed nation status, and important because the country represents the world's largest technology market. Along the way, semiconductors have become a prime example of China's search for technological independence.
"For Beijing, closing the technological gap with the most advanced countries is seen as a pathway to recovering great power status or the 'Chinese Dream.' As the geopolitical context surrounding it becomes increasingly hostile, technological upgrading could guarantee China's greater strategic autonomy by decreasing its technological dependence on more advanced countries," according to East Asia Forum.
Today, China is reporting an upswing in investments. For example, Shanghai is in the process of attracting semiconductor talent and supporting local chip development thanks to an increase in investments. The government plans to subsidize up to 30% of the required funds needed for semiconductor materials and equipment projects in the city.
Yet, the ongoing semiconductor war between the two countries rages on. On August 9, 2022, news media reported that President Joe Biden signed a bill to provide $52.7 billion in subsidies for U.S. semiconductor production and research. This move is focused on increasing efforts to make the U.S. more competitive with China's science and technology efforts.
U.S. moves to partner with Taiwan
As the U.S. actively works to maintain a semiconductor leadership position among the big three, it's also facing growing competition from Taiwan.
"U.S. support for Taiwan has historically been based on Washington's opposition to communist rule in Beijing, and Taiwan's resistance to absorption by China. But in recent years, Taiwan's autonomy has become a vital geopolitical interest for the U.S. because of the island's dominance of the semiconductor manufacturing market," according to The Conversation.
Further, the publication reported, "One aspect of Nancy Pelosi's (recent) trip to Taiwan that has been largely overlooked is her meeting with Mark Lui, chairman of the Taiwan Semiconductor Manufacturing Corporation (TSMC). Pelosi's trip coincided with U.S. efforts to convince TSMC — the world's largest chip manufacturer, on which the U.S. is heavily dependent — to establish a manufacturing base in the U.S. and to stop making advanced chips for Chinese companies."
We'll continue to watch the big three as they compete for semiconductor market share and report updates as the situation evolves.