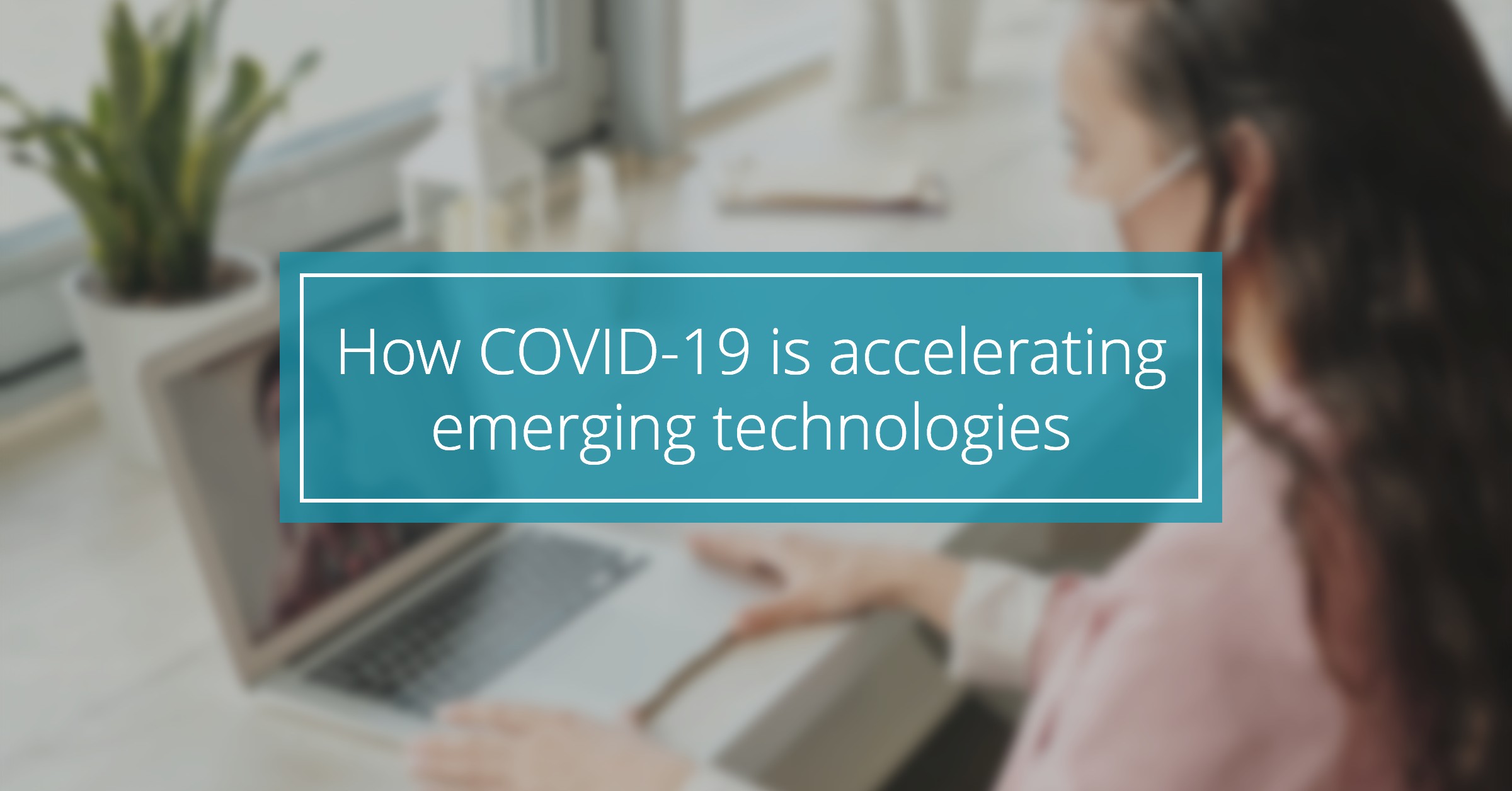 As the pace of innovation accelerates, new technologies will continue to transform the way we work, travel, and play. This is especially true in times of crisis, when necessity becomes the mother of invention.
With very little notice, organizations have had to pivot and adopt emerging technologies in response to unexpected challenges. Tools that previously received lukewarm support or little government support are now serving essential needs. Now, new technologies are en route to faster deployment and commercialization.
Let's look at how the pandemic is requiring the tech industry to deploy emerging technologies for a more mobile world.
Telehealth
In the wake of COVID-19, the scramble to switch from in-person clinical and hospital visits to virtual services has paved the way for broader telehealth adoption.
According to Merritt Hawkins, close to half (48%) of all U.S. physicians are treating patients through telemedicine in response to the pandemic. A team of remote doctors or nurses are using tele-ICU technology to support more intensive care unit patients at their bedsides. Health administrations are also operating combined remote patient monitoring and health management technology to treat patients with chronic conditions. And for the first time ever, Medicare made coverage of telehealth services permanent for all its beneficiaries.
Productivity
Today, companies all over the world are in remote work mode for the long haul. In response, collaboration software tools have answered the call to make remote work easier than ever.
Three of the biggest players in the virtual meeting space— Zoom, Slack, and Microsoft teams— have released upgrades to improve collaboration, including robust new search capabilities and subscription options for phone and meeting room hardware. Another video conferencing company, BlueJeans, added better security and network capacity to assist more users. For semiconductor companies, engineers can take advantage of probing systems like Auto RF to perform parameter measurements from home.
Drones
Globally, drones are also gaining steam in response to COVID-19. In China, health authorities have used drones to deliver medical supplies from hospitals to laboratories. In parts of Europe, police forces have used drones to monitor lockdown measures. Drones have also helped disinfect public spaces and fulfill grocery orders across the globe. The Federal Aviation Administration (FAA) granted permission for a drone to deliver medical equipment to North Carolina — the longest range drone delivery service in America.
Entertainment
As quarantine necessitates long stretches of home confinement, many consumers have turned to different methods of entertainment. Homebound people can use virtual reality (VR) to explore virtual travel destinations, play video games, and socialize via new VR platforms like Rec Room, AltspaceVR, and VRChat.
As streaming services like Netflix and Hulu get more popular, technology for next-generation display technology is also being developed. Denon introduced their first 8K receiver, and Samsung released the 2020 QLED 8K TV in their electronics lineup.
The challenges ahead
Not everyone has the resources to access telehealth services or software tools for remote work. And even though all of these new technologies solve many pressing problems, they can highlight or worsen existing ones. Technological and economic disparities in rural and marginalized communities highlight the urgent need to re-skill workers at a faster pace to avoid future widespread unemployment. And while greater surveillance is often used in the name of disease prevention, intrusive technology can chip away at privacy in workplaces or public spaces.
As economies start to re-open, new technologies that facilitate virtual mobility will be here to stay. To be successful in the future, companies and communities alike must work together to make these opportunities accessible and beneficial to those in need.
For more information on the latest developments, make sure to subscribe to the Talent 101 semiconductor news blog.