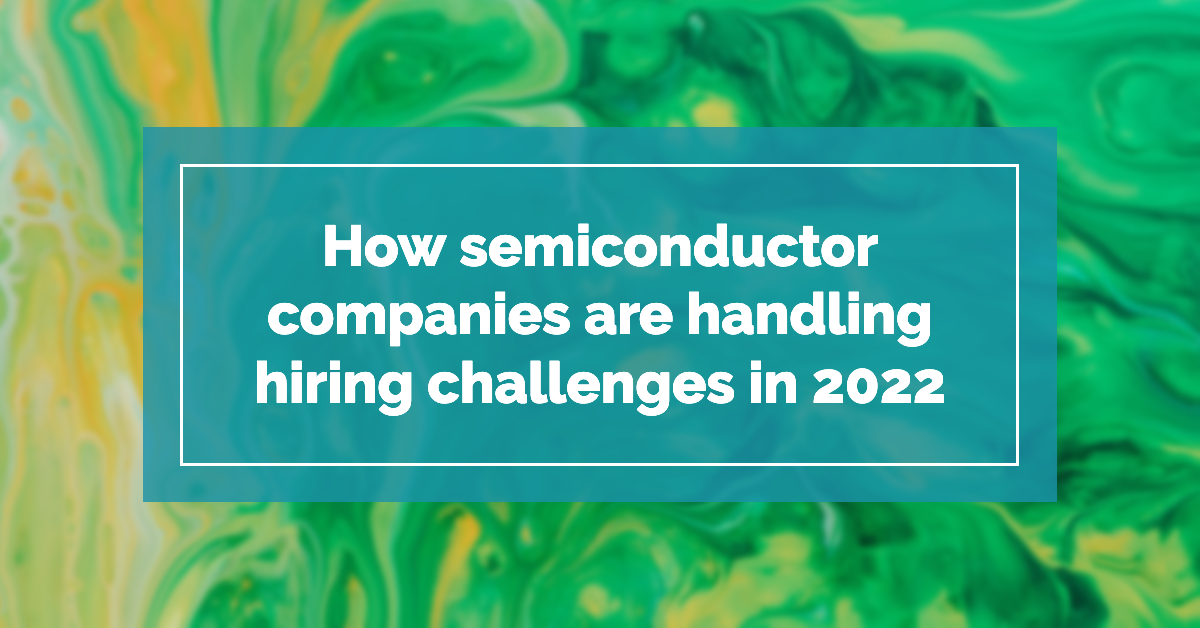 The U.S. can't recruit skilled engineers fast enough to meet the demand in microelectronics. China needs 400,000 more semiconductor employees to meet its targets. A whopping 80% of manufacturers say it's difficult to find qualified workers— and half of those are having extreme difficulty.
While supply chains are a critical issue in our trying times, finding skilled semiconductor talents is equally as challenging, according to industry reports. Many countries are taking action to try to mitigate the problem, but experts say that despite their best efforts, the talent shortage remains a serious issue.
Here are a few snapshots of the talent challenges that the semiconductor industry is facing— and a description of our own CIRCUIT 101 program, which is helping many companies overcome the shortages and helping many people find jobs in the industry.
the Skills shortage is part of a vicious cycle
The most pressing result of the skills shortage is that it is creating even longer lead times for semiconductor products in a time of huge demand. This is especially true as prices are being hiked up higher for commodity items. Also, transportation costs and shipping delays encourage distributors to hoard production inputs.
This is compounded by the high cost of labor. Over two-thirds of firms say that rising labor costs are impacting the hiring problems that recruiters are facing. It's creating a vicious cycle, with every stage of the process adding to the challenges. As lead times rise, material and labor costs rise due to shortages, and, at the same time, recruiting new talent is difficult.
Chipmakers try to compensate for the labor shortage
To overcome the critical hiring challenge in the semiconductor industry, leading nations are actively targeting funds to find ways to address the labor shortage. One example is in Taiwan. Its government and local chip manufacturers are investing hundreds of millions in new graduate schools to create more semiconductor chip technology programs.
The EU is tackling the shortage by subsidizing regional chip makers. "It's going to be very, very expensive," says Peter Hanbury, partner with Bain & Co. who specializes in semiconductor technology. "It will take years for Europe to develop the kind of technology that politicians are talking about."
In the U.S., the federal government passed a bill that includes $5.22 billion worth of STEM scholarships, $8.43 billion for STEM workforce programs, and $9.57 for university technology centers and innovation institutes. These investments are aimed at helping the semiconductor industry overcome labor shortages.
Intel hires students out of high school or still in college
Desperate times call for desperate measures. Accordingly, Intel and other chipmakers are now hiring students who either have a high school degree or are still in college. It's the next step in many companies' efforts to fill the void created by a lack of skilled workers and, at the same time, fill the escalating demand for chips.
To compete against other industries struggling to find workers, such as ride-sharing apps and hospitality establishments, companies like Intel are airing television commercials during football games. The ads are meant to make the jobs look "accessible," according to an Intel spokeswoman. They inform viewers that even people with high school diplomas should apply for jobs with them.
Talent 101 CIRCUIT provides a talent-gap solution
One conclusion everyone agrees on regarding the semiconductor hiring crisis: much more needs to be done to attract qualified workers. On this front, we are proud to be part of the solution for today's organizations thanks to our CIRCUIT platform.
The Talent 101 CIRCUIT has a long-established reputation for connecting skilled talent with employers. Through our platform, we secure meaningful careers for our candidates, and, at the same time, help fill the talent gap to help our clients reach their business goals.
Through our program, we work with high-tech professionals and certified subcontractors to provide a reliable global workforce to our clients. To build a large and strong database of candidates, we encourage skilled workers to sign on with us whether they're just starting their career, thinking about a career change, or ready to take their career to the next level.
Whether you're looking for an opportunity in the semiconductor industry or for skilled talent, reach out and let us know. We are here to help your company— and the semiconductor industry as a whole— thrive.