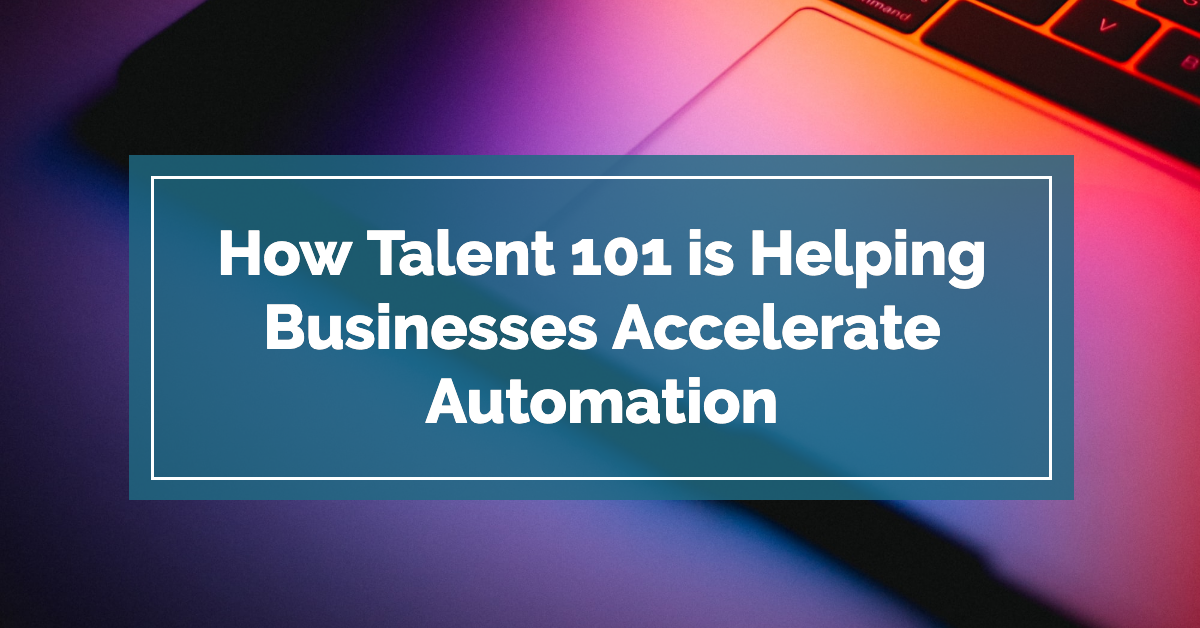 Management of today's complex global environment has become even more of a challenge for many enterprises. Customers need the ability to rapidly deploy and configure automation solutions to fit their consistently evolving needs and use cases. To help enable smarter and more efficient business operations, Talent 101 has partnered with Autocene to offer automation solutions for existing IT systems, data, processes, and people.
Autocene's industry-leading Intelligent Process Automation and Hybrid Data Integration Software offers enterprise grade solutions that can be deployed in a fraction of the time and cost of using BPM/RPA systems. End users can centralize day-to-day functions of any scale into one easy-to-use web interface with Autocene's patented "no-code" automation platform. By committing to automation, businesses can achieve higher productivity and bottom line as well as improved agility in the marketplace.
The dynamic combination of Talent 101's industry knowledge and experience with the powerful functionality offered by Autocene promises the following benefits to customers:
Rapid acceleration of process-driven activities
Reduction of "Point" solution license and software maintenance costs
Improvement of quality and speed of enterprise processes
Bi-Directional hybrid Integration of actions and data with customer's existing disparate enterprise systems (ERP, CRM, HRIS and other systems)
Mobile capabilities and access to information via smart devices
Simple and straightforward no-code development of automation applications
Read the full press release here.
Ready to enable high impact functionality with Talent 101? Request a demo with us today.