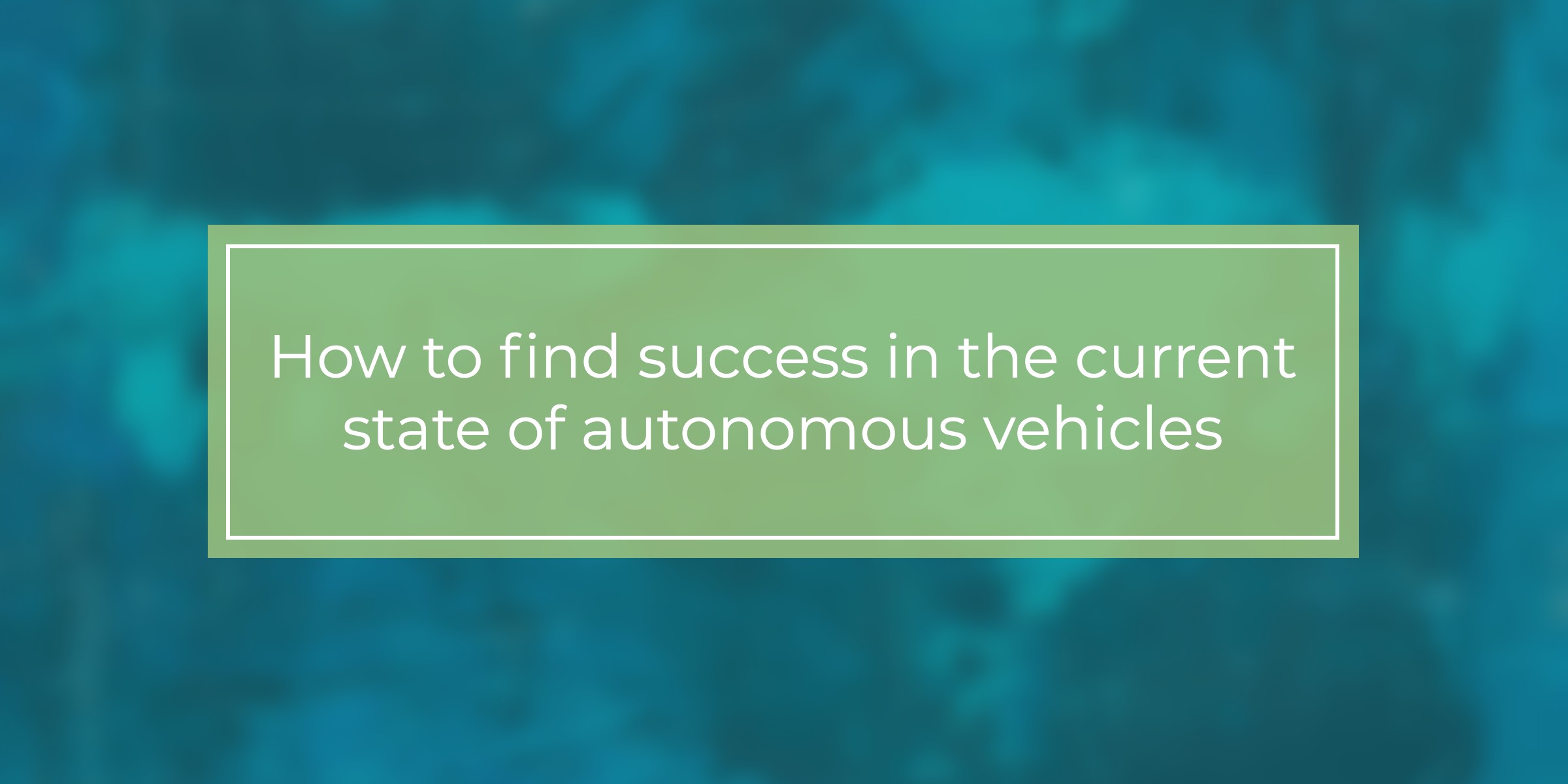 For automakers, everything is in flux.
Four big disruptions— automated cars, connected vehicles, electric vehicles, and shared-vehicle technology — create new mobility solutions for drivers and various industries. At the same time, this new innovation comes with a host of financial and technical issues. Additionally, the impact of Uber and Tesla pedestrian fatalities has led government agencies and engineers to rethink safety and security measures.
With all this progress, automotive players need to overcome greater competition and more imposing obstacles. To understand more about this issue, let's explore the current state of autonomous vehicles and how companies can set themselves up for future success:
The current state of autonomous vehicles
More partnerships
Making the next iteration of smart cars is a huge undertaking for any one company. With a mountain of costs and technical issues, automakers and manufacturers need to collaborate to offset financial burden and pool resources together. For example, Hyundai and Chinese self-driving startup Pony.ai recently partnered up to launch a commercial ride-hailing service in southern California.
Today, most major automotive original equipment manufacturers (OEMs) have partnerships with at least one other vehicle company. Going it alone isn't enough to bring new technology into the market. Automakers need to share ideas and funding to scale up, tackle problems, and power safer, smarter cars together.
Slow adoption
After a number of high-profile fatalities from autonomous vehicles (AV), public acceptance is wavering — making it even harder to turn AV innovation into reality.
According to the AAA annual survey, 71 percent of people are afraid to ride in fully automated cars compared to 63 percent last year. Only 19 percent of drivers said they would be comfortable using self-driving cars to transport their loved ones.
As autonomous incidents shake up consumer trust, supply chain leaders as well as carmakers need to gain consumer confidence by introducing them to the technology in more limited applications. For instance, consumers may feel more comfortable with cars equipped with advanced driver-assistance systems (ADAS) and services like autonomous goods delivery as a stepping stone to fully autonomous vehicles.
No standard for public safety and testing
On paper, AVs can help passengers obey the rules of the road by preventing phone distractions, regulating speed, and reacting more quickly than drivers in unexpected circumstances. However, fatal crashes spurred engineers to redefine what vehicle safety looks like.
As there isn't a model for safety and testing, it's difficult to know what to test or measure against. Older testing approaches are inadequate for new automotive applications. "Testing has to be broader, has to include more players and has to create both a reasonable functional base and the opportunity to be built upon," said Jack Weast, senior principal engineer at Intel and vice president of AV standards at Mobileye.
Engineers also need to consider their test coverage plan. How do they know when they've tested enough? Dealing with systematic errors is already complex, but designers also have to address another dilemma: training software to interpret risk based on moral code. If the brakes give out on the AV, should it swerve to protect the passengers or pedestrians?
But moral rules differ for many people. In fact, Nature's largest survey on machine ethics shows moral decisions vary by country, meaning there isn't a universal set of rules to put in place for AVs.
Addressing these barriers isn't easy, but having these discussions now can help automakers and government agencies refine better policies and testing requirements in the future.
The road ahead
Autonomous vehicles have the potential to transform how we commute and travel from place to place. However, as it stands, driverless vehicles are still far from perfect, and no company can offer fully autonomous cars on public roads.
That said, those who tackle these barriers first-hand and work smart have the opportunity to revolutionize automotive industries, technology, cities and the environment on a global scale.
For more news and updates in the semiconductor field, subscribe to the semiconductor blog.