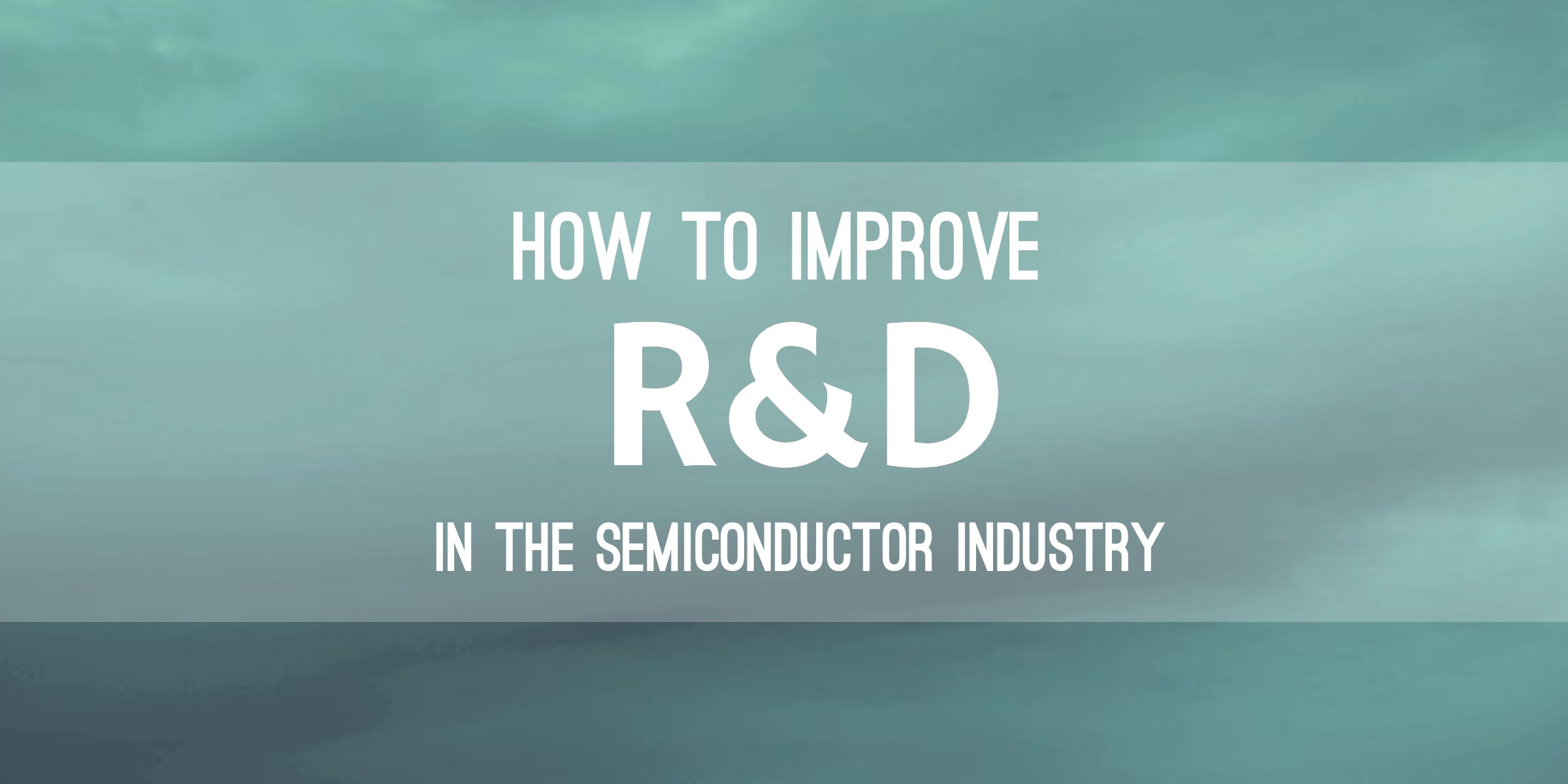 Most semiconductor engineers have a similar mission: planning, executing, delivering, and optimizing cutting-edge products. That takes meticulous and thoughtful foresight, planning, processes, and resources — all of which stem from sustained research and development (R&D) efforts.
While R&D is foundational in every chip company, recent profound shifts in the industry call for a different approach. KPMG's 14th semiconductor outlook report found that due to challenging market conditions, R&D and innovation ranks first in strategic priority. Semiconductor companies are innovating and growing revenue in new ways without massive investments in scaling. Many are also in partnerships with suppliers, foundries, system, and fabless companies, which demands a focus on value chain coordination. Moreover, the need to push new products within the critical ramp period increases R&D costs.
So how can chipmakers bring new technology to the market in the current landscape? Let's explore how semiconductor leaders can spot R&D inefficiencies and stay on top of it proactively:
What are the signs of R&D inefficiencies?
According to the same KPMG survey, an uptick of companies admitted to high failure rates of R&D programs. Poorly designed R&D programs can result in declining revenue, which causes a deadly spiral of missed opportunities and delays of generations of programs.
To avoid becoming a part of this statistic, it's important to identify red flags in the semiconductor process as soon as possible. Here are a few signs that your R&D efforts may need some work:
Consistent late-to-market products
Poorly scoped programs for risk and difficulty of delivery
Under-resourced programs
Low rate of design wins
Incorrect proper vetting and planning for new programs in the roadmap
Poor priority management for shared resources
SKU proliferation due to products aimed at niche customer opportunities
How can semiconductor companies improve R&D efficiency?
To improve R&D efficiency, companies need to focus on the right alignment to market needs, better resource allocation, and new capabilities from mergers and acquisitions (M&A).
Align R&D investment to the market needs
Aligning R&D investment to market needs allows chip players to develop strong credibility with a customer base and their market share. To do this, gather market information and analysis from sales and marketing, operations, R&D, and finance departments. Make sure to take account of customer feedback and the company's current capabilities. From there, ask stakeholders to create a list of potential programs the company can pursue and rank them based on priority and expected return on investment (ROI).
Allocate the proper amount of resources
According to research conducted by McKinsey, companies underestimate the time needed for completion by at least 15 percent— and sometimes by as much as 400 percent. By allocating resources properly, semiconductor engineers can speed up cycle times and tackle complex projects efficiently across all stages of work.
Once stakeholders have prioritized programs based on market needs, ensure that the highest rated priority tasks have the necessary resources to make it to market on time. As a key supplement, companies can also leverage advanced analytics to pinpoint where staffing, finances, and tools are most needed in the operations.
Acquire new capabilities from M&A
As semiconductor companies head into the next decade, acquiring new capabilities and engineering talent becomes more crucial to bring new technology to the market, like wireless connectivity and new automotive applications. Using M&A as a tool in greater R&D efficiency can also help companies focus on core offerings while covering broader product portfolios in other semiconductor applications.
Success in M&A calls for a disciplined approach to deal execution, including strong leadership support and commitment to rapid integration. To succeed in acquisitions, companies can:
Acquire underperforming assets that complements the current portfolio.
Identify and acquire profitable assets based on thorough internal portfolio review.
As big shifts in the semiconductor industry take hold, the race is on for companies to manage their R&D investments and product portfolios efficiently. Companies that are effective in market alignment, resource allocation, and M&A strategies can benefit massively in the long run.
For more news and updates in the semiconductor field, subscribe to the semiconductor blog.