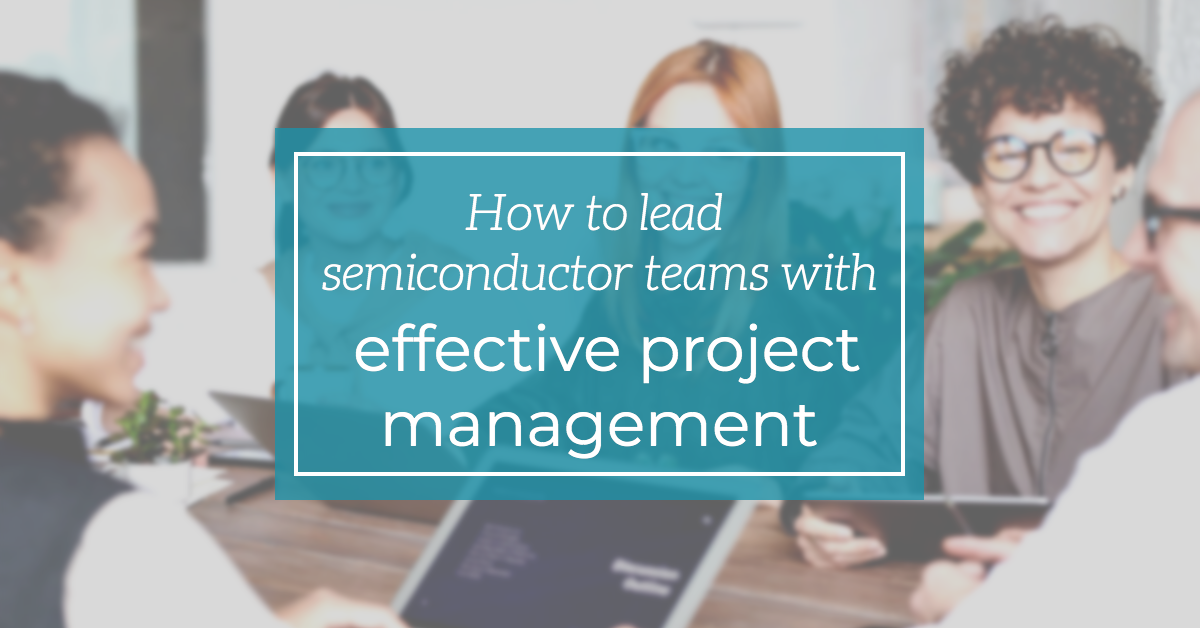 Working as a project manager for an engineering team can feel a lot like being thrown into organized chaos. Technology evolves fast, customer demands are nonstop, and industry competition escalates every day. As a result, project definitions change— yet deadlines remain fixed. This stubborn unpredictability makes project management a hard job to get right.
So how can a project manager succeed in such a dynamic environment? Let's explore some steps project managers can take to effectively lead a semiconductor team:
Define project outcomes
Defining project outcomes is one of the first steps a project manager should take to ensure a smooth process. A clear list of priorities will help you confirm the right success criteria and draw a finish line for the team. To keep everyone on the same page, check-in with members during reviews or relevant meetings. List any pain points and ask for team feedback to prioritize appropriately. You can also use this opportunity to get buy-in from decision-makers on what's critical, or push back when a change isn't a clear immediate need.
Control changes
Change requests are inevitable, but a project manager can keep the focus on only the most critical requests by using a change control process. When evaluating a request, a Review Board – made up of senior engineers and stakeholders – should determine whether there are any associated risks, develop the criteria for a successful evaluation, and assess whether a change impacts fit, form, function, or reliability. The more rigor imposed on this change process, the easier it is to filter scope creep.
Adapt to your team
If you're new to the team, it's worth getting to know your team's thoughts on project management. Meet one-on-one with project leaders and engineers and ask them about their projects, challenges, and communication styles. You may find that highly proficient engineers may prefer occasional check-ins while new engineers need constant reassurance that everything is going as planned. As you gather feedback, adjust your approach so that your management style is tailored for the organization and your team.
Empower team members
Trust the viewpoints of those closest to the work— not those with the biggest salaries. While effective project leaders are confident and competent in what they do, they often don't know all the technical details of the projects. In these cases, gather more input from the team. Ask for clarity and course-correct when you're given new information.
Simplify your process
Scheduling and resource management tools can help engineering teams save time and energy. But too much of a good thing can be overkill. Software overload can distract, overwhelm, and exhaust teams for years down the line. The best place to start simplifying the process is by trimming or breaking down the most important milestones, risks, and metrics to a handful. Then, plan the schedule and scope with those priorities in place. Having focused goals will also help guide the usage of your software stack.
Partner with PMaaS experts
Tough project demands can stretch a team too thin. Without enough direction or resources, you may experience employee frustration, lost productivity, and sunken costs. To get projects off to the right start, consider partnering with experts. Vendors with Project Management as a Service (PMaaS) can provide organizations with knowledge and experience to deliver work efficiently and effectively. The right partner can manage tasks from scope to delivery using time-tested tools and established structures.
To learn more about the best project management practices for semiconductor teams, contact Talent 101 today.