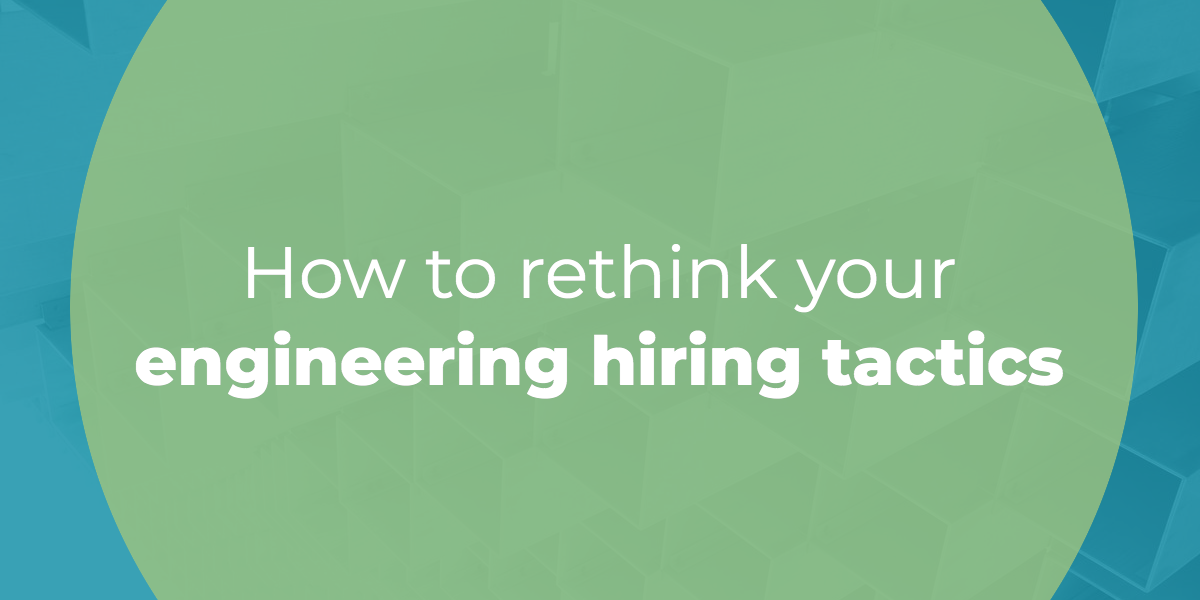 Hiring top engineers and chip experts in today's competitive and candidate-driven job market can be challenging. From crafting tailored job descriptions to coordinating technical interviews, each step in the hiring process requires careful consideration. And with changes in technology and shifting demographics, hiring managers need new, creative ways to find and attract qualified candidates. Over time, you may feel your once tried-and-true efforts are losing their effectiveness.
If your current strategies aren't performing to your standards, considering new perspectives can help you refresh your hiring tactics and access top talent.
Here are three simple ways to rethink some hiring practices:
Explore the tech community outside of job boards
Indeed and LinkedIn aren't the only places where you can engage passionate engineers. Many talented and creative engineers, designers, and developers frequent websites like StackOverflow, GitHub and Reddit, too. Hiring managers can leverage these sites to identify users' top skills, review recent projects, and even explore their reputation.

These forums can also provide insight into what top engineers want and look for when they're searching for job opportunities. This information will help you prioritize your workforce needs and communicate better with candidates throughout the hiring process.
Additionally, engaging with niche social channels and hashtags can expand your search for top candidates in tech. Follow twitter handles like @WomenWhoCode, @Code2040, and #UnqualifiedForTech to uncover diverse, qualified engineers with non-linear experiences in tech. Exploring these sources will help you create relationships with excellent candidates you may not find through traditional channels.
Nurture your talent brand
Candidates will likely assess your company's mission and reputation before applying to any openings. In a competitive job market, building a positive talent brand is crucial for attracting qualified professionals and maintaining a reputable public image. While building your talent brand may sound intimidating, much of the workload actually involves ensuring your current employees are satisfied with their experience.
Consider asking for employees' feedback on your hiring processes, and publish their positive experiences as testimonials on the company website. Employee input can also help you evaluate how well you're meeting your employees' needs, and find ways to better involve them in the hiring process.
Finally, be sure to build a presence on Glassdoor or a company profile in the tech communities mentioned above.
Express commitment to fair hiring practices
It's easy to roll out a quick-and-dirty job description, but failing to choose the right words could repel potential applicants. Unnecessary tech jargon, stuffy corporate language, and words like "ninja" or "rockstar" can discourage candidates from applying. Similarly, if your job ad is too brief or vague, job seekers may be confused about the opportunity.

In some cases, word choices may be biased towards certain demographics. The best job ads use inclusive and descriptive language that resonate with applicants from all backgrounds.
To help support your dedication to fair hiring, consider using a writing platform like Textio to identify copy issues and tweak your wording choices. Simple additions, like including an equal employment opportunity (EEO) statement to job ads, can attract a more qualified and balanced set of applicants for open roles.
Acqui-hire skilled talent from smaller organizations
Competition can be fierce in the tech and semiconductor field, and "acqu-hiring" is one way to sidestep rivalries.

Acqui-hiring is the process of hiring skilled professionals after acquiring smaller companies, startups or design centers. As your organization grows or consolidates, sourcing employees from acquired businesses can be a useful approach for bringing in top talent.

Benefits of this tactic include:
Startups often employ engineers across a wide range of disciplines who can fill more technical open roles in your company;
Hiring an entire team of engineers or designers who already work together can lower training costs and save time; and
Employees from smaller organizations often become experts in their product and can provide IT support for the company and lower research costs in the long run.
Collaborate with universities
Partnering with colleges and universities can provide you access to a rich talent pool and establishes a recruiting ground for your company. Forming relationships with these institutions will also increase your brand awareness among emerging professionals.
Broadening your outreach efforts to career fairs or networking events is a great way to engage directly with students and share information about your company. Consider offering scholarships, internships, or fellowship programs to entice fresh tech talent. You can also bridge the gap between academia and the professional environment by providing networking, leadership, and team-building opportunities at guest lectures or learning seminars.
Attracting the right candidates in today's labor market requires progressive, creative strategies and tactics. For more great resources and talent insight, subscribe to our blog.