A recap from semiconductor industry sources
ANA Partners, an activist investor, has emphasized the need for finding a way for Qualcomm to increase shareholder value. This semiconductor company responded by disclosing ways they can cut internal costs.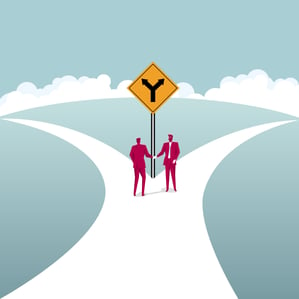 This includes probable layoff of employees as part of its effort to reduce US spending by $1.4 billion. However, Qualcomm also reportedly plans to split its company per advice given by certain market analyzers. Economic consults have said that the best way for this telecommunications corporation to increase its worth to shareholders is to separate the chip and technology licensing arms from one another.
Buyers standing by in the event that the company follows through on the chip business sale include Intel and Samsung as well as a Chinese consortium. If a sale is made, the chip making division is valued at approximately $30-$40 billion.
A new buzz phrase has been circulating market analysis circles concerning Intel as a possible buyer. A possible Qualcomm-Intel merger has been tentatively coined as a "chip deal to end all chip deals." This possible acquisition is said to provide new opportunities for Intel if they do buy into it.
One advantage of this financial move for Intel as reported by experts is the probable increase of Chinese presence. This merger and/or acquisition could also send Intel off into a more diverse market – beyond just focusing on PCs. It also would cut down on the cost of manufacturing Qualcomm chips.
A company split also has been proposed in order to keep up with the competition. May companies including MediaTek and Intel are starting to make more advanced smartphone and telecommunications chipsets at cheaper prices.
Besides splitting, one of the ways Qualcomm might keep up is to continue on the path of expanding its phone technologies. For instance, there is talk of how they could market their products to the health and automotive industries.
Whatever Qualcomm does, market diversity appears to be the answer for this company's current financial problems. Although some economists do not think the chip unit could hold up without QUALCOMM, it does present one possibility for this company's future.