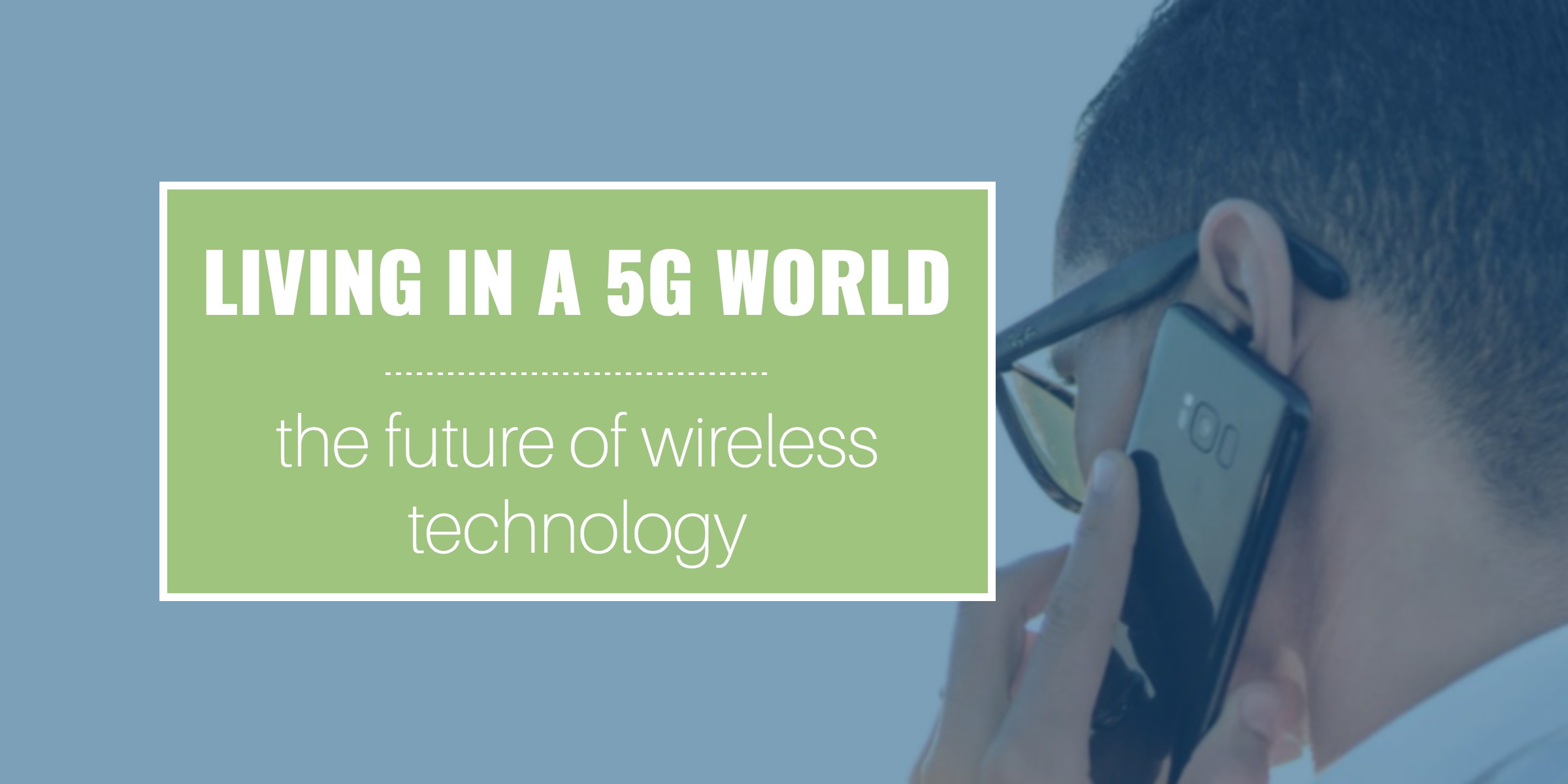 The fifth generation wireless network (5G) made its international debut at the Winter Olympics in Pyeongchang with driverless shuttle buses, 360-degree video footage, and SmartSuits that send vibrating signals to wearable devices.
But the future of wireless technology isn't reserved just for world-class events. It's finding use cases around the globe—even in remote villages. While South Korea witnessed 5G capabilities at the Olympic Games, they have also seen it used to ward off pests that roam the mountainous regions. With systems that shoot rays, spew gases, and emit tiger roars, farmers benefit from smart 5G gear that repels wild boars in the villages. The coming innovation is both humbling and grand. Tested at 20 times faster than 4G, 5G capabilities inspired new use cases amid the era of machines.
With all the hype, what exactly is 5G? How will it impact future technology? And what are the implications in the industry? Let's take a look at where 5G will take us and how industry leaders are exploring it in real-time.
What is 5G?
The fifth generation wireless network, 5G, is the next big leap in mobile connectivity and wireless communications. When it arrives, 5G should help wireless networks support more bandwidth, lower latency, and higher data speeds to more electronic devices. Revered as a game changer, 5G is a big enabler of a myriad of emerging technologies including self-driving cars, augmented and virtual reality, and the Internet of Things (IoT).
Future Use Cases
But 5G isn't just a network. It's the foundation of an entire ecosystem of connected devices. A gateway to the innovation of new industries, products, services, and job creation, 5G will inevitably drive solutions and capabilities to businesses in every industry.
For high-tech roles, architects and engineers will be able to project 3D models directly onto their workspaces using portable devices. In construction and advanced manufacturing, employees can remotely control a robot in hazardous locations or navigate crane operators in high traffic areas. Law enforcement officers can power a drone to inspect a potentially threatening location or armed bodies. In both office spaces and remote locations, workers will be able to enjoy reliable connectivity and speed when sharing files or livestreaming conferences.
From healthcare and education to finance and public safety (and everything in between), the possibilities of 5G applications are compelling. According to Qualcomm's 5G mission, the semiconductor giant promises three main types of connected services:
Enhanced mobile broadband with new immersive experiences (including AR and VR)
Enhanced broadband enables immersive experiences that will transform entertainment from concerts and movies to sports and gaming. Offering a full spherical view of your surroundings, 360 video capture paired with live streaming allows people separated by distance to share experiences. In tandem with consistent access to the cloud, users have on-demand access to content and services anytime and anywhere.
Mission-critical communications in safety and medical procedures
A new form of predictive care devices will give rise to the Internet of Medical Things, an interconnected medical grade network of devices, sensors, and things. Designed with long battery life, ultra-reliable data transmissions, and real-time analytics, the next generation of devices will provide contextual data and customized patient insights.
Massive IoT capabilities with lean/low-cost solutions
With a 5G network, devices will be able to talk to each other. For example, direct communication between cloud networks, pedestrians, and other cars enables autonomous vehicles to share rich, real-time data with their environment. The result is safer driving, better traffic management, and more productive travel.
McKinsey adds another essential use case:
Fixed Wireless Access (FWS)
5G's millimeter wave spectrum is capable of delivering speeds of more than 100Mbps, even to markets that don't have ready access to home broadband. 5G FWS could represent a new revenue stream for wireless operators, especially in markets without fiber.
Industry Implications
Innovators don't wait. Powering the digital economies, major international chipmakers, technology giants, and mobile carriers are preparing for the 5G rollout. Competitors include Qualcomm, HiSilicon, Mediatek, Intel, Huawei, Apple, Nokia, Ericsson, ZTE, and Samsung. 5G took center stage during the 2018 Mobile World Congress (MWC) in Barcelona, with many industry leaders discussing key issues and showcasing market trials for 5G technologies.
Moving full steam ahead, these key leaders are bringing 5G into a commercial reality:
Qualcomm is

testing simulations of 5G's performance

in certain cities like Frankfurt, Germany and San Francisco, California. By using the locations of existing cell sites and spectrum allocation for mobile networks, Qualcomm achieved file downloads of more than 186 Mbps for 90 percent of 5G users and 23x faster responsiveness.

Samsung unveiled a collection of pre-commercial versions of 5G mobile network products and solutions, including

indoor and outdoor home routers

, maintenance and operation systems, and ASIC modems.

Samsung's first 5G home router officially won FCC's approval.

Intel, Huawei, and China mobile announced

completing 5G interoperability and development testing

(IODT), which is reported to help accelerate the commercialization of 5G network technologies globally. By ensuring that base

stations, coding, and protocols are all compliant and interworking, it will create the standards evolution that will help define the 5G market in the coming decade.
Although 5G services aren't available yet, mobile carriers are preparing 5G products in selected cities by the end of 2018. According to GSMA Intelligence, the agency forecasts 1.2 billion 5G connections worldwide by 2025, with 5G networks covering almost 40 percent of the global population.
The standard has yet to be finalized, but we can expect 5G to be a key catalyst for next-generation workloads and immersive lifestyles. As 5G will inspire new industries and services as well as impact existing businesses, major players are exerting great efforts to develop, test, and deploy technology that drives the world's economy in the coming future. The emergence of 5G will have a profound impact on participants across wireless operators and manufacturers to programming providers and local governments. To stay prepared, understanding the shifts in the market, competitive landscape, and technology is crucial. The time to plan a strategy for this technology is now.