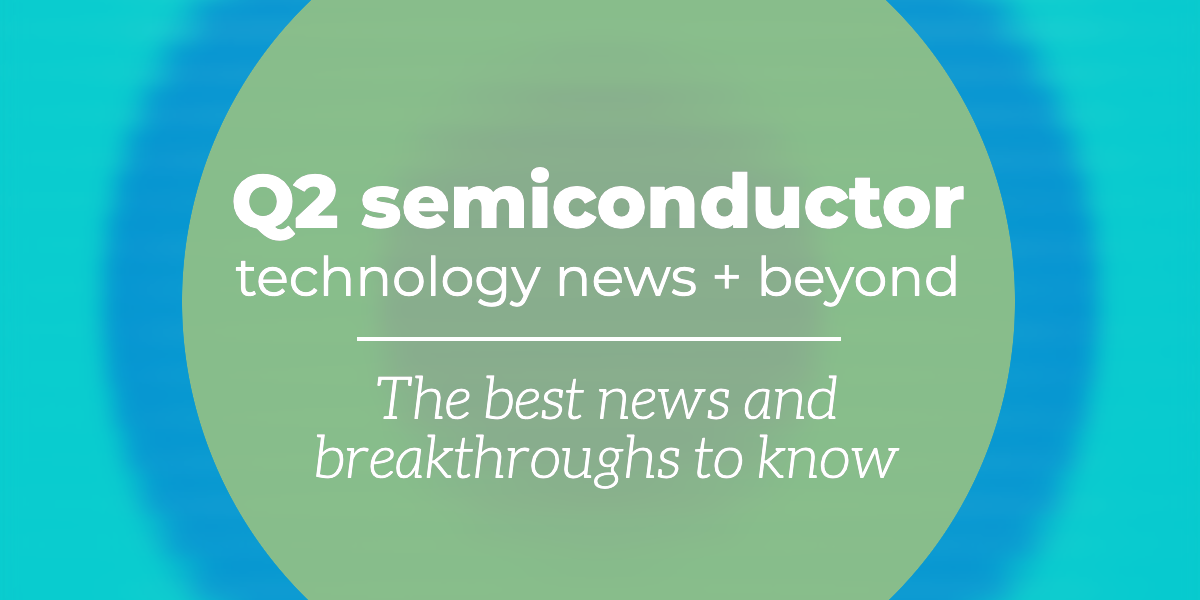 Despite the many reports that have painted a "doom and gloom" picture of the semiconductor industry due to chip shortages and hiring challenges, many companies around the world are not slowing down their growth plans. In fact, global semiconductor billings grew 5% year-over-year to $24.7 billion in the first quarter of 2022, as reported by SEMI in Worldwide Semiconductor Equipment Market Statistics (WWSEMS) Report.
"Year-over-year first quarter equipment revenue growth is in sync with positive forecasts for 2022 as the semiconductor industry continues its robust increase of fab capacity," said Ajit Manocha, SEMI president and CEO. "North America and Europe logged healthy quarter-over-quarter rises in equipment spending as they intensify efforts to bolster domestic chipmaking."
In the second quarter of this year, several businesses announced their growth plans in locations around the world — from Connecticut to Taiwan. Here is an overview of just a few of the many initiatives underway in the semiconductor industry in Q2 2022.
Taiwan-EU Talk Leads to a "Breakthrough" in Global Chip Manufacturing
At a rare high-level talk in the European Union in early June, a Taiwan official announced that the country will continue to be a trusted partner for the global chip industry and help stabilize the supply chain. Taiwan is home to the world's largest contract chipmaker TSMC and other major semiconductor companies.
The EU has been courting Taiwan, a major semiconductor producer, to build plants in the bloc. In February, the EU unveiled the European Chips Act, mentioning the bloc as one of the "like-minded partners" with whom Europe would like to work.
While Taiwan has been facing unrelenting pressure from China, which claims the island as its own, it has been keen to show it can be a good friend to fellow democracies.
"Taiwan will continue to be a trusted partner of the global semiconductor industry and help stabilize supply chain resilience," said the Taiwan Economy Minister, Wang Mei-hua. A statement added that Taiwan has "tried its best" to help the EU and other partners resolve a global shortage of chips.
Dutch Semiconductor Company to Invest $200M in Connecticut Facility
ASML, a Dutch semiconductor equipment manufacturer doing business in the U.S., announced a $250 million project that is expected to create 1,000 new jobs over the next two years in Wilton, Connecticut. ASML Holding N.V. specializes in the development and manufacturing of photolithography systems that are used to produce computer chips. The Connecticut investment, inspired by the Biden administration's investment in the semiconductor industry, will expand the development of ASML's chipmaking machinery.
Wilton is ASML's largest R&D and manufacturing location in the U.S. With over 2,000 employees and $100 million already invested in cleanrooms, labs, and offices, it is an important design, engineering, and production center, developing the machines necessary to create advanced chips to meet increasing global demand.
According to President and CEO Peter Wennink, "The semiconductor industry's growth continues apace. To meet projected demand in the years ahead ASML is investing in infrastructure and people. Our Wilton, CT, office is a good example of that investment and one of several sites in the U.S. that are fundamental to ASML's success."
Intel and Vietnam's Vingroup Sign Electric Vehicle Chip Partnership
Intel has signed a deal with Vietnam-based Vingroup to expand both its auto sector and operations in that country. The two companies will jointly develop a range of technology, including driver assistance systems, in-car infotainment, and internet-of-things devices for factories making electric vehicles and batteries.
The partnership brings the two companies into the car industry. Both companies see vehicles, especially electric vehicles, as vital to their next stage of business. Intel is hoping to catch up with its chipmaking rivals, TSMC and Samsung. Vingroup is Vietnam's biggest conglomerate, booking most of its profits in real estate. Intel dominated chipmaking before its rivals surpassed the company in revenue and advanced tech.
"Intel has the depth and breadth of software, silicon and platforms, and process, with at-scale manufacturing, [that] our partners need for their next-generation innovations," said Intel CEO Pat Gelsinger. "This collaboration with Vingroup can help deliver technology innovations for safer roads, more sustainable manufacturing, and smarter cities."
Purdue University Launches First Semiconductor Degree in U.S.
Along with advancements in semiconductor business operations, education facilities are also making advancements in semiconductor education— beginning with Purdue University. The campus is launching the nation's first comprehensive semiconductor degree program. Dr. Mung Chiang, Dean of Engineering, and his colleagues created a program aimed at producing a workforce capable of addressing the nation's semiconductor workforce challenges.
"Over the past 50 to 60 years, chips have become the most sophisticated things human beings have ever manufactured," said Mark Lundstrom, professor of electrical and computer engineering at Purdue University. "They're just incredibly complex and it takes a lot of specialized knowledge, as well as knowledge from a broad range of disciplines. They need material engineers, chemical engineers, electrical engineers, mechanical engineers, and industrial engineers, for all kinds of different reasons.
"Dr. Chiang felt that, as one of the largest engineering programs in the country, we should make a statement and … play a major role in developing the workforce that's going to be needed."
To stay up-to-speed about what's happening in the semiconductor industry, make sure you're subscribed to the Talent 101 blog.