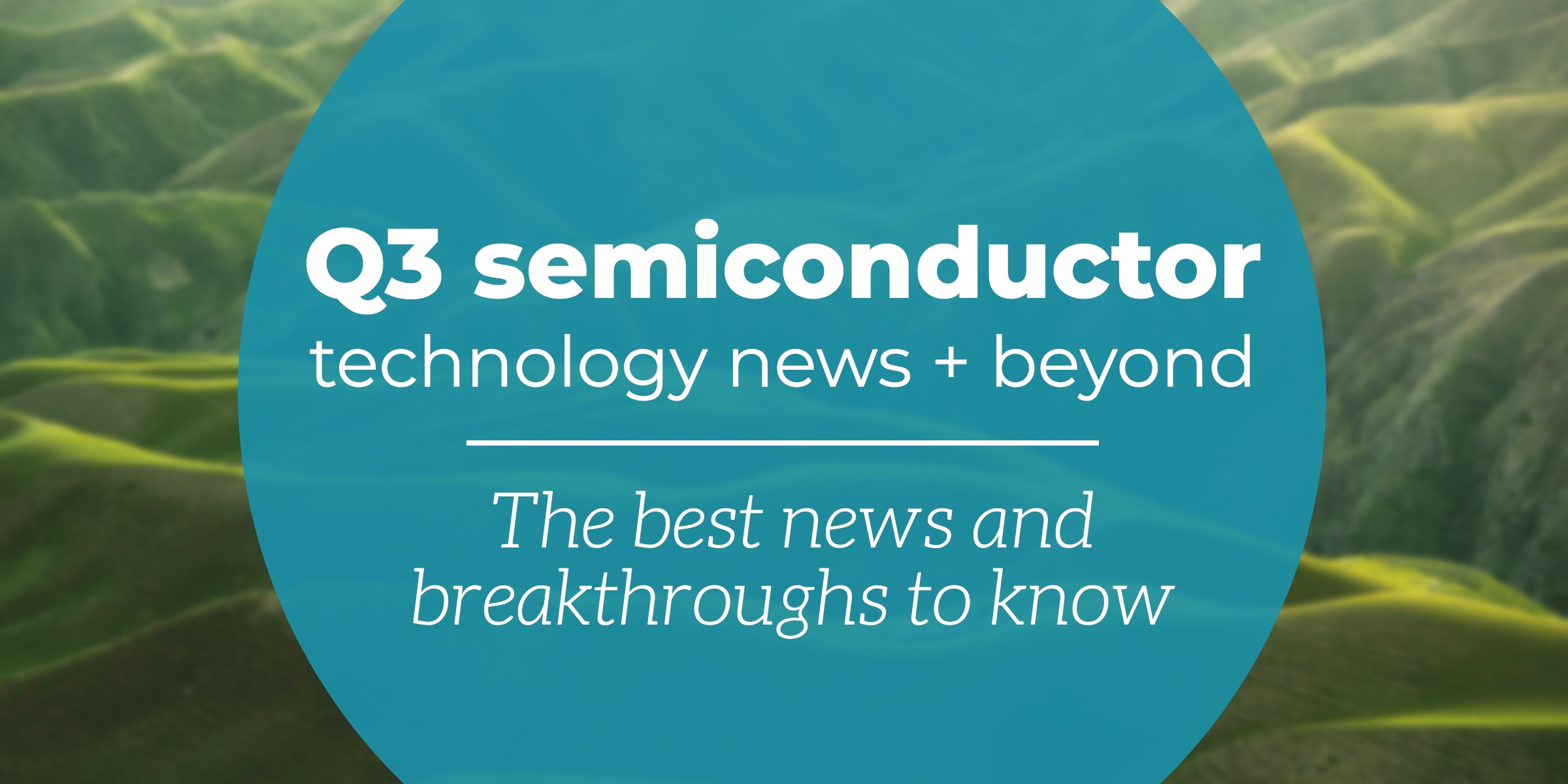 As we head toward the fall season, semiconductor players are finding creative ways to continue developing technology and processes while adapting to a new normal. In the past few months, we've seen positive sales trends, creative fiction made from machine learning, silicon-based space technology, and new commercialized chipsets. In case you've missed anything, here's a rundown of the latest news and breakthroughs in the semiconductor space:
Global semiconductor sales increase in July 2020
The sales of semiconductors reached $35.2 billion in July 2020, which is a 2.1 percent increase over June 2020's total ($34.5 billion). Compared to numbers in early 2020, current sales numbers have increased and remained strong, increasing 26 percent year-to-year. Global sales were up for both memory and non-memory products.
"The global semiconductor market has remained largely resistant to global macroeconomic headwinds through the first seven months of the year, with sales in July increasing on both a year-to-year and month-to-month basis, but substantial market uncertainty remains for the rest of the year," said John Neuffer, SIA president and CEO.
Check out the July semiconductor sales and revenues here.
The largest language model generates natural text on demand
OpenAI's new language generator, GPT-3, is a cutting-edge language model that uses machine learning to create human-like text. With 175 billion parameters (10x more than any previous language mode), the GPT-3 is the most powerful language model to date.
Here's what it can do so far:
Despite its impressive abilities, the GPT-3 is still in development. As OpenAI CEO Sam Altman said, "AI is going to change the world, but GPT-3 is just a very early glimpse".
Learn more about GPT-3 here.
New gamma-ray detector uses semiconductor manufacturing techniques
Supercolliders using silicon pixel-type detectors can be used to recreate and study the conditions that governed the universe after the Big Bang. Although highly efficient, modern silicon pixel technology requires a lot of power. Enter Astropix.
By using semiconductor manufacturing processes, NASA astrophysicists at Astropix can design less expensive and noisy detectors to use in space. In addition to improved position sensitivity and energy resolution, and lower power consumption, this new pixel-based silicon detector would be able to detect highly energetic photons like colliding galaxies and black holes. If proven effective, the pixel detector technology can benefit future gamma-ray missions.
Learn more about the new gamma-ray detector technology here.
IBM releases its first 7nm processor
Joining the ranks of Apple's new A13 Bionic chip and TMC's N7P chipsets, IBM unveiled the release of its first 7nm processor in August. For its newest line of processors, the POWER10 offers the ability to pool or cluster physical memory across their systems. With this power, any system using the POWER10 will be able to create multi-petabyte sized memory clusters by accessing and sharing each other's memory.
Among its other impressive features, IBM hopes it will usher in the future of the enterprise hybrid cloud market.
Read more about IBM POWER10 here.
That's all for this quarterly roundup! Make sure to subscribe to our blog to stay up to date on the newest developments in the semiconductor industry.