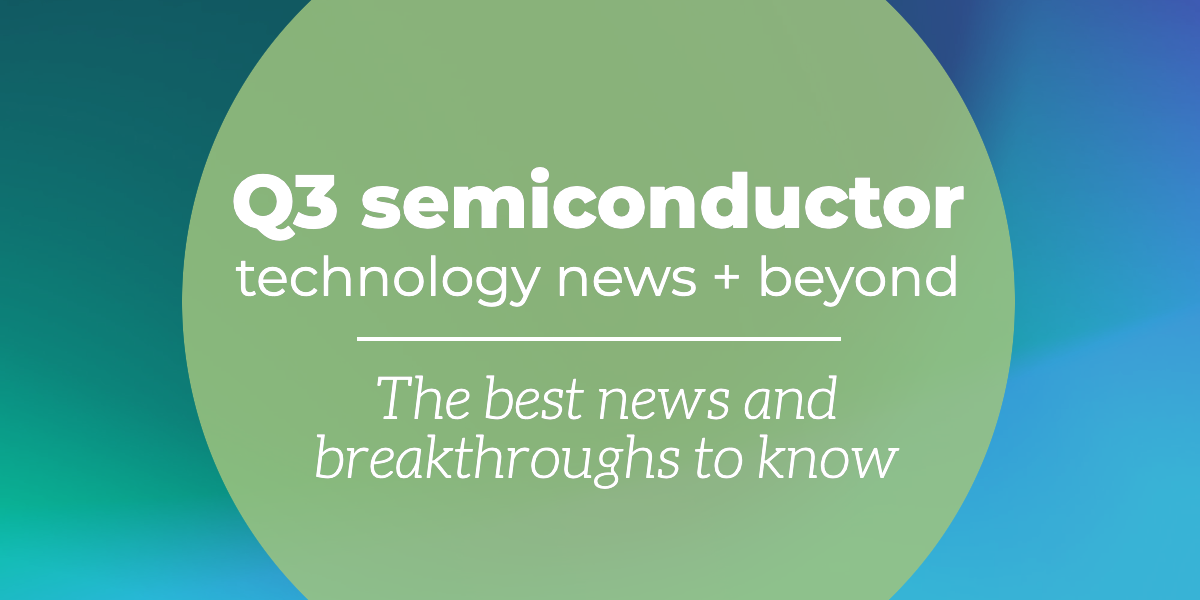 The third quarter of 2022 experienced major global semiconductor news. The U.S., along with Germany, have placed major new restrictions on China's semiconductor sector. Four new chip factories broke ground from Boise, Idaho, to Chatham County, North Carolina, all with the benefit of funding from the CHIPS Act.
Also, the U.S. Commerce Department announced that it will be accepting proposals for CHIPS Act funds by early 2023. All this activity took place on the back of a global semiconductor sales increase of 13.3% from Q2 2022 to Q2 2021.
U.S. and Germany impose new restrictions on China
independently, the U.S. and Germany announced that they will be imposing new restrictions on China in an effort to increase their competitive advantage and not be overly dependent on China's semiconductor chips.
In the U.S., the Biden administration said it will place new restrictions on U.S. shipments of semiconductor chips and chipmaking equipment to Chinese factories that produce advanced semiconductors. U.S. companies that want to export the equipment must obtain a Commerce Department license.
Germany is working on a new trade policy to reduce its dependence on Chinese batteries, semiconductors, and raw materials. It's considering a wide range of measures to make doing business with China less attractive for German companies.
Four semiconductor manufacturing plants breaking ground across U.S.
After the signing of the CHIPS Act, many companies announced plans to make chips in the U.S. This quarter, we started to see the results, with several semiconductor plants breaking ground. President Biden said, "Federal investment attracts private investment. It creates jobs. It creates industries. It demonstrates that we're all in this together. This is about our economic security. It's about our national security. It's about good paying union jobs you can raise a family on."
Micron Breaks Ground in Idaho
Micron Technology broke ground on the first new memory chip factory in the U.S. in 20 years and the biggest. The $15 billion chip plant in Boise, Idaho, will produce DRAM chips. What's more, the company already announced another new U.S. plant will be coming soon. Once operational, the U.S. plants will account for 40% of Micron's DRAM production volume globally, up from 10% today.
Taiwan's GlobalWafers Breaks Ground in Texas
Taiwan's GlobalWafers expects to start construction in November on its new $5 billion plant in Sherman, Texas. It is the first silicon wafer facility to be built in the U.S. in more than two decades. The plant will make 300-millimetre silicon wafers.
Intel Breaks Ground in Ohio
Intel Corp. broke ground on a $20 billion factory in Licking County, Ohio to build cutting-edge processor chips. Intel Chief Executive Pat Gelsinger emphasized the promise of bringing to the Midwest a lucrative high-tech industry previously located mostly on the West Coast. With the investment, "we declared the end of the Rust Belt and the beginning of the Silicon Heartland," he stated.
Wolfspeed to break ground in North Carolina
U.S. power chip maker Wolfspeed said it will build a new multi-billion-dollar factory in Chatham County, North Carolina, to make the raw materials used for chips that power devices like electric vehicles.
Wolfspeed uses a relatively new material called silicon carbide to make chips and is considered a leader in the technology. Earlier this year, the company opened the world's first 200 mm silicon carbide fabrication facility in Mohawk Valley, New York, and is scoping locations for a third large facility.
U.S. Commerce to seek proposals for CHIPS Act funds
The U.S. Commerce Department plans to begin seeking applications for $39 billion in government semiconductor chips subsidies to build new facilities and expand existing U.S. production in the New Year. It stated, "Funding documents, which will provide specific application guidance ... will be released by early February 2023. Awards and loans will be made on a rolling basis as soon as applications can be responsibly processed, evaluated, and negotiated." The agency hopes some funds could be awarded by spring 2023.
The department said it plans to use $28 billion to "establish domestic production of leading-edge logic and memory chips that require the most sophisticated manufacturing processes available today." It also plans to use $10 billion for new manufacturing capacity for "mature and current-generation chips, new and specialty technologies, and for semiconductor industry suppliers." The CHIPS bill also includes $11 billion for research.
Global semiconductor sales increase 13.3% from Q2 2021 to Q2 2022
During the second quarter of 2022, worldwide sales of semiconductors totaled $152.5 billion, an increase of 13.3% over the second quarter of 2021.
According to the Semiconductor Industry Association (SIA), "Global semiconductor sales were robust during the second quarter of 2022, increasing across all major regional markets and product categories compared to the second quarter of last year… Sales into the Americas continued to lead all regional markets in June, increasing by 29% year-to-year."
All these developments show that the future of the semiconductor industry is bright, even as geopolitical complications persist. To stay up to date on all the changes and trends in the industry, make sure you're subscribed to the T101 semiconductor blog.