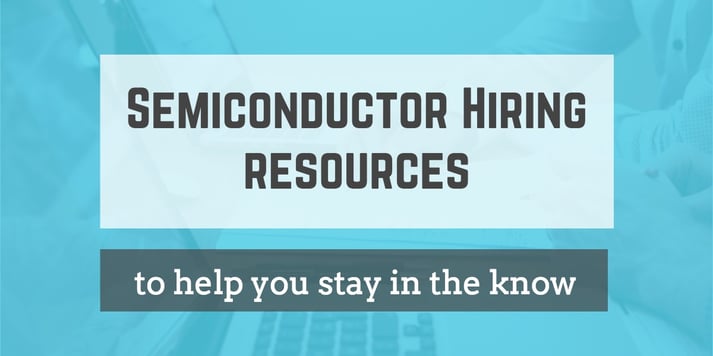 If you're responsible for hiring technical talent, you're undoubtedly aware of the challenges involved in finding the right candidates for your available positions. In highly specialized fields, it can be tough to source workers with the right experience and expertise to get the job done. In this competitive hiring climate, with tight timelines and increasing demand for skilled labor, it's especially important for hiring managers to know where to look.
Our Talent 101 CIRCUIT blog is one great place to start. We regularly share available, highly-qualified candidates in diverse roles in the semiconductor industry. From test technicians to engineers and designers, we offer a variety of candidates with impressive backgrounds and skills to help you fill vacancies in your organization.
When you subscribe to the CIRCUIT blog, you'll be able to stay aware of what kinds of talent is available in the industry. We'll also email you a copy of our new presentation "10 In-Demand Jobs in the Semiconductor Industry." This presentation includes national average salaries* for each position, so you can ensure that your company is positioning itself to be competitive for the strongest talent in the industry.
We hope these resources will help you stay apprised of semiconductor industry hiring trends so you can make informed sourcing and hiring decisions and staff your organization with the strongest technical employees available.
_______
*Salary information in the presentation comes from averages of Glassdoor, Indeed, and PayScale's national average salaries for each position.