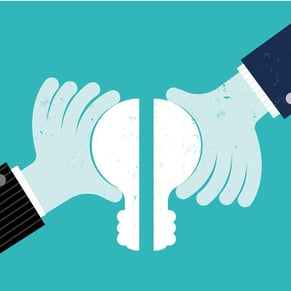 Texas Instruments has set internal standards to communicate expectations, evaluate suppliers, and manage their supply chain. To refer to these standards, TI uses the acronym CETRAQ, which stands for Cost, Environmental & Social Responsibility, Technology, Responsiveness, Assurance of Supply, and Quality.
Adopting internal standards and communicating them company-wide is a best practice for any growing company. The standards each company adopts will be unique to their goals, but technology (the T in CETRAQ) is worth looking at closely in any organization. Adopting new technology where appropriate can help streamline processes, save money, and maintain quality control.

Let's take a look at a few examples of companies that have seen improvements after adopting a new technological solution.

Open Innovation is a process many companies have adopted in the past decade. It involves leveraging both internal and external ideas to improve products and services. Procter & Gamble began to use Open Innovation with the help of specialized software in 2000. Their stated goal was to to help improve the efficiency of their research and development teams, with help from consumers of their products.

As a result, their R&D productivity increased 60%. Since 2000, the number of their consumer products made with external input has grown from 15% to over 50%. Clorox (a P&G product) used open innovation to find ideas and product lines they hadn't previously considered. Adopting a new technology— Open Innovation software— allowed P&G to speed up time to market, improve their consumer products, and save money.

Talent 101 worked with one of our clients to find a new technological solution to save money and time. The client had been using a licensed data analysis software, but they had some frustrations with the product. High costs, poor customer service, and confusing licensing structures made this software a less-than-ideal solution for the business.
Fortunately, we were able to find the client an open source alternative that not only saved them 80% in costs, but also helped save them time on reporting. What used to take them minutes now takes them seconds to complete.​ To get them set up, all it took was a small upfront cost and time to set up software. What small price to pay for such great results!
Saving money, creating a stronger product, and improving efficiency is sometimes as simple as adopting a new technology. If you can make thoughtful choices about which technological solutions work best for your company, you may find unique ways to improve your outcomes.