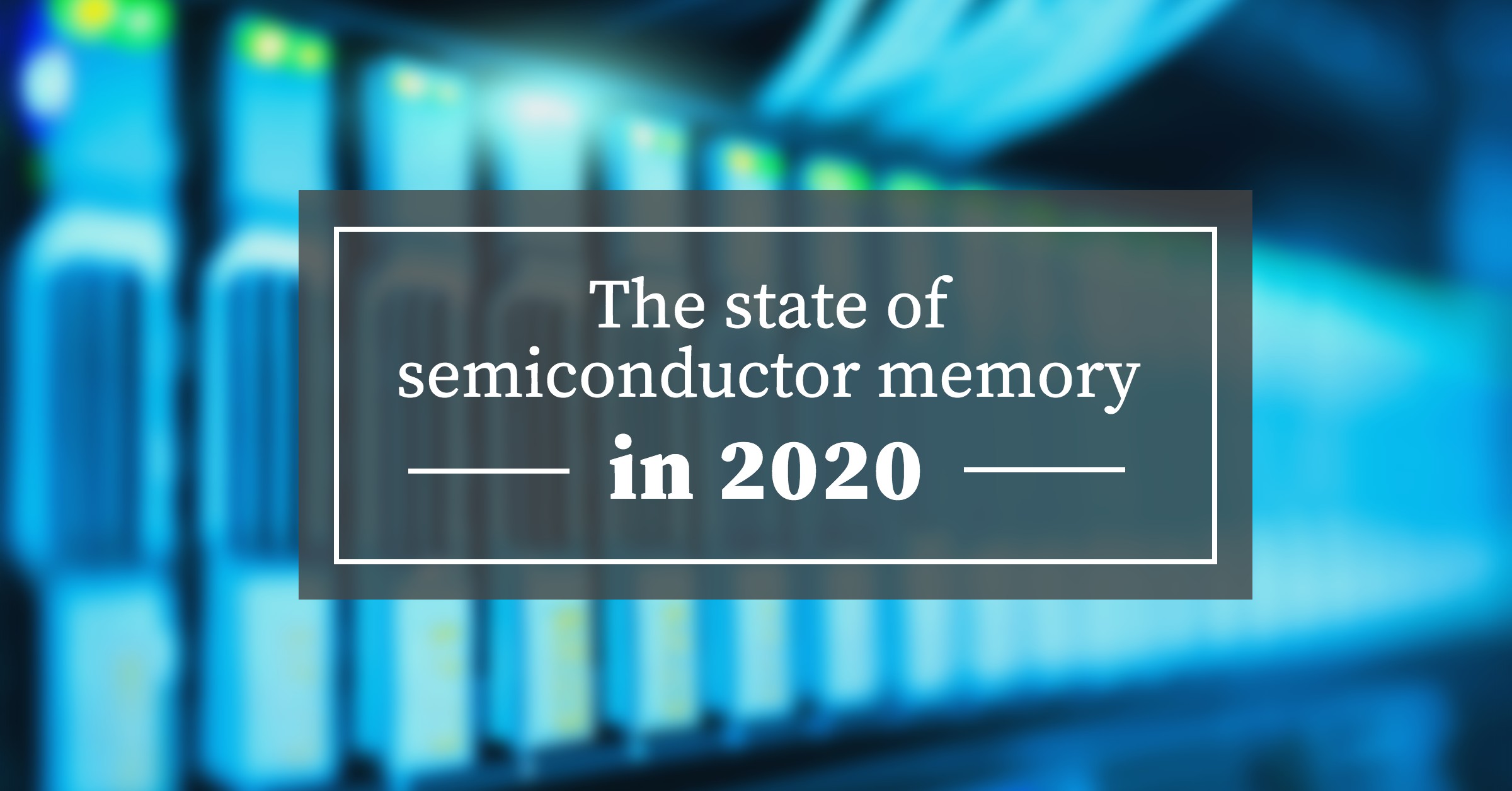 If semiconductors are the backbone of modern technology, then semiconductor memories are the brain of the operations. In an era with a dramatic increase in the volume of digital information generated daily— from individual consumers to entire industries— the semiconductor memory market is more important than ever.
In this article, we'll take a look at the semiconductor memory industry today, including the market landscape and what new developments are in progress.
Defining semiconductor memory
Semiconductor memory is a type of semiconductor device tasked with storing data. There are two main types of semiconductor memory technology: non-volatile ROM (read-only memory) and volatile RAM (random access memory).
Any computer processing technology uses semiconductor memory. Memory cards are commonplace for temporarily storing data in a wide variety of next-generation technologies, including in cameras and mobile phones, home security systems, wearable patient monitors, and other applications.
The chip memory market is growing fast. In 2019, the global semiconductor memory market was valued at more than 90 billion dollars and predicted to grow at a 6.1 percent compound annual growth rate (CAGR) from 2020 to 2027. By then, experts predict the market size will grow to 134 billion dollars.
The growth of semiconductor memory
The rapid growth in the electronics industry skyrocketed due to the increased use of advanced devices like smartphones, wearable devices, and automotive technology. With more electronic gadgets stocking the shelves, the global memory trade is thriving.
Several forces have contributed to semiconductor memory growth:
The rising integration of the Internet of Things (IoT) into automotive, consumer electronics, and industrial applications is a major driver of the market.
Consumer trends have shifted from traditional electronic products towards smart devices.
The development of IoT and smart electronics improves manufacturing capacity and reduces the cost of the product.
The growth of artificial intelligence and big data demands high operating memory speed and capacity.
Large companies have started using memory chips with high storage to resolve data center complexities.
Yet, the continuing onset of the COVID-19 pandemic will shake up the electronics supply chain over the next few years. According to Deloitte, the pandemic may create longer-term disruptions to the value chain, from materials to product launches. Big electronics companies like Sony Electronics, Dell Computers, Square, and others have even withdrawn their 2021 forecasts because of the ongoing uncertainty presented by COVID-19. Additionally, trade tensions and new tariffs between China and the U.S. have resulted in recent closures and lost profits.
New semiconductor memory developments
As the memory market continues to mature, competition between major market players will heat up, with many of them focusing heavily on product launches and partnership strategies.
In August 2019, Macronix International released ArmorFlash total solution to address IoT information security challenges, leading the frontier of flash memory security protection. A month later, Intel Corporation and Oracle created the world's first and only shared persistent memory system. At the same time, Intel also unveiled Barlow Pass, its second-generation memory modules, to improve bandwidth for data centers. In June 2020, Infineon Technologies created the first memory solution to combine security and functional safety in a single NOR flash device.
New research developments are also paving the way for progressive memory tech. Engineers from the University of Texas at Austin created the smallest memory device to date, offering faster, smaller, and more energy-efficient performance. The possibilities of the quantum internet are also becoming more real as scientists work to transfer efficiency between quantum memory devices.
Advances in the semiconductor memory domain have been crucial for any portable, power-efficient, and feature-rich computing devices. Thanks to emerging chip memories, new storage solutions can create vast infrastructures at scale for future technologies. As the consumer appetite for digital convenience grows, chip players will need to stay aware of the semiconductor memory landscape.
Want more on the latest chip news and updates? Subscribe to the blog.