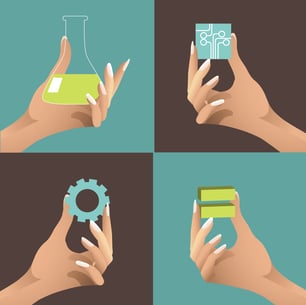 Texas Instruments has committed another $2.2 million to Educate Texas, which will provide additional funding to promote science, technology, engineering and mathematics (STEM) programs in schools throughout the state.
TI Foundation chairman Lewis McMahan claims early successes of the Educate Texas initiative merits the additional funding. The new grant provides teachers, leaders and counselors with better tools and professional development to help push students through challenging Advanced Placement curriculum, and other STEM outreach programs aimed at helping college-bound students achieve their goals.

Since 2012, the TI foundation has provided $7 million in grants to help the teachers and students in the Lancaster Independent School District (LISD) accomplish their goals in academia.

"In the next 3-5 years, I see LISD becoming one of the premier districts within the state as it relates to offering students opportunities to engage in STEM activities, being a model for improving student performance, and generating new ideas for student success," said Ty G. Jones, President of LISD School Board.

TI and LISD are hoping that their Educate Texas campaign will provide other school districts with a working template on how to educate pupils in the realms of science, technology, engineering and mathematics.

Educate Texas was launched in 2014 to build a new foundation for prepping college-bound students as well as professionals. Within a few years, TI and LISD will expand their STEM program to include other schools.