Among advancements in the semiconductor market, the Texas Instruments Sitara Am57x processor is the latest in high performance. The Sitara Am57x processors are designed for a broad range of embedded and industrial applications.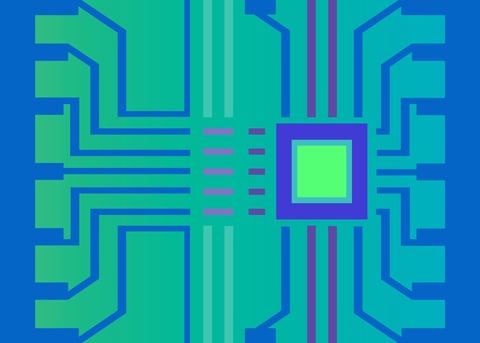 The Am57x was designed with high performance and integration being the focus. It outperforms it's predecessor core ARM Cortex-A9 processors and it is 280 percent greater than standard dual-core ARM Cortex-A9 processors found in the broad embedded market.
The Sitara Am57x provides the most advanced integration of computation, real-time control, connectivity and multimedia capabilities which allow developers to simplify their designs with a single chip. While this chip gives the computer more performance power, developers have more to work with within its multicore flexibility.
In addition to the high-performance and computation power, AM57x processors also include two ARM Cortex-M4 cores and four PRUs to provide developers with low-latency, real-time control functions necessary for industrial automation applications such as controlling a motor or monitoring sensors. The chip also has highly integrated high-speed peripherals such as PCIe, SATA, Gigabit Ethernet, and USB 3.0. These features, along with the high-performance ARM Cortex-A15 cores and DSP, enable AM57x processors to transmit and receive data quicker.
This chip was designed with developers in mind. The Am57x has flexible with other operating systems such as Windows Embedded Compact 2013, Android™ 5.0, Adeneo Embedded, RTOS from Mentor Embedded, Green Hills, QNX Software Systems, and Wind Rive. This flexibility helps developers greatly. Other tools for developers include the Prebuilt hardware modules from Ittiam, PHYTEC, D3 Engineering, CompuLab, DAB-EMBEDDED and Z3 Technology which further shortens the development cycle for customers.
The chip ships in December and our sources say, due to its advancements, the TI chip can cost authorized distributors up to $500. No doubt this is indeed one of Texas Instruments most advanced chips to date.