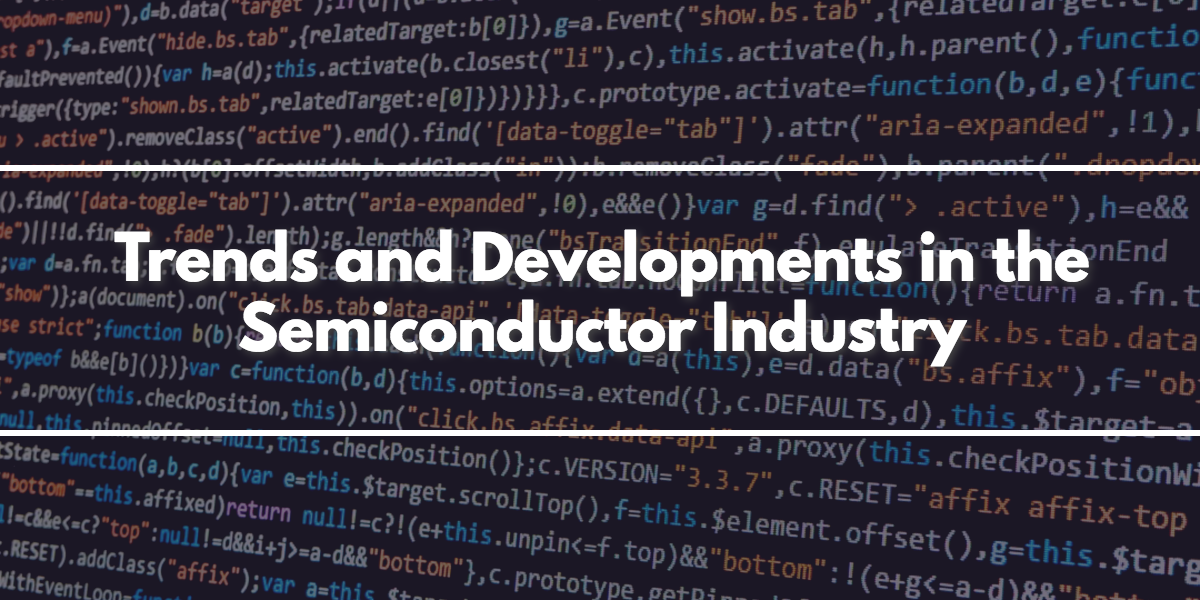 The semiconductor industry continues to change at a rapid rate. Leadership in the field is shifting, industry growth continues to speed up and technology is moving forward at an incredible pace. We want to help you stay informed so you can do your job effectively as possible and be prepared for what's ahead. To do that, we've pulled together a few recent industry developments that you should be aware of.
Semiconductor Industry Growth
The Semiconductor Industry Association (SIA) recently announced that worldwide sales of semiconductors reached 31.9 billion for the month of of May. This is a 22.6 percent increase compared to the May's total of 26 billion in 2016, and is 1.6 percent more than last month.
Year-to-year growth in May marked the global market's largest increase since September 2010. All major regional markets notched year-to-year increases of more than 15 percent in May and the Americas led the way with growth of 30.5 percent.
John Neuffer, president and CEO of SIA pointed out that the global semiconductor market has entered a period of significant and steady growth this year. That growth has occurred across all major regional markets, with memory products continuing to lead the way. For a breakdown of sales by region, visit here.
Samsung expected to outpace Intel
Samsung is expecting a record profit of about 12.1 billion in the second quarter as surging memory chip prices boost the company's bottom line — a potential increase of 72 percent from the second quarter of 2016.
Memory chip prices have been on the rise since late last year as tight supply in DRAM and NAND flash memory has chip vendors scrambling to increase capacity. As Flash memory chips are used in more applications (such as consumer electronics and solid state drives), consumption continues to grow higher and higher.
This trend seems to have no end in sight. The average selling price of NAND chips surged by 20 to 25 percent in the first quarter of this year and the market research firm, DRAMeXchange, expects DRAM average selling prices to rise another 5 percent in this year's third quarter.
Samsung has recently stated that they plan to invest $18.6 billion in semiconductor and display production facilities. Their newest chip fab line in Pyeongtaek, South Korea, has begun mass production and is already shipping its first product to customers.
The surging memory prices in 2017 are expected to enable Samsung to displace Intel Corp. from the No. 1 spot in semiconductor sales — a position the company has held for more than twenty years.
Technology Breakthrough
As those in the industry know, there's a tendency for CPU advancement to outpace memory capacity. Traditionally, developers have addressed this issue by creating small pools of fast RAM, coupled with sophisticated prediction and fetching techniques that anticipate what information will be needed next.
New work at MIT has taken a different approach to the problem. They're building the CPU into a 3D memory structure and connecting them directly without any motherboard traces. They compute from within the RAM itself. This new approach could solve multiple problems simultaneously. The new 3-D computer architecture offers dense, fine-grained integration of computing and data storage — allowing the design to overcome the bottleneck of moving data between chips and resulting in greater data storage capacity along with on-chip processing.
It will be exciting to see the effect these developments have on the competitive landscape and we're honored to work with the talented professionals who help push this industry forward. As always, we'll be sure to keep you posted on more important developments. So, make sure you've subscribed to our blog for industry insights!