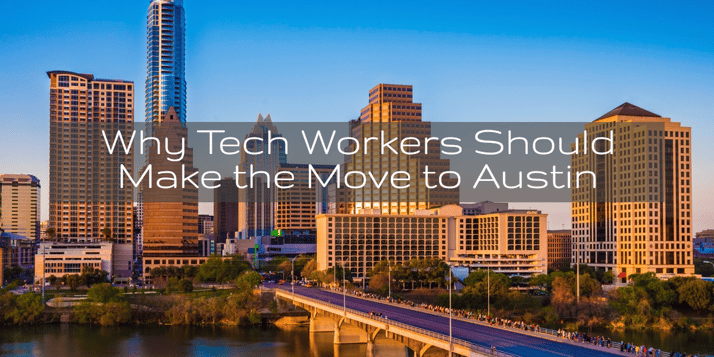 While Silicon Valley has long been known as the home of the tech industry, a new player has emerged in the South. Austin, Texas is gaining attention as a destination of choice for tech startups as well and large enterprise companies alike.
Entrepreneurship in Austin
With a population of 885,400, Austin is competitive with much larger cities in terms of entrepreneurship. The city scored number one in CNBC's Metro 20: America's Best Places to Start a Business—a ranking that evaluated categories such as small-business environment, cost of doing business, quality of life, labor force, and diversity.
Another reason companies are setting up shop in Austin is the capable workforce available for hiring. Thanks to the presence of the University of Texas at Austin and other research universities in surrounding areas, the city produces a steady stream of well-educated graduates—a big draw for employers and engine of growth.
Perhaps the most touted benefit of doing business in our state's capital is the friendly financial environment. Taxes and cost of living are considerably lower than major metro areas such as New York, Boston, Chicago, and San Jose (Silicon Valley). In fact, one source estimates that the cost of living is 54% higher in San Jose than Austin.
Many small-business owners, who often pay taxes at the individual level, also appreciate the fact that the state has no personal income tax and no corporate tax rate. California, on the other hand, has some of the highest state taxes in the country. All of these factors add up to more money Austin business owners can use to invest in their ventures, and a higher quality of living for employees.
Tech Giants Moving to Austin
Austin is home to more than start-ups and small businesses. Many California-based companies are expanding to Austin's "Silicon Hills." In fact, an estimated one-third of companies moving to Texas originated in California, leading to a growth rate of 8.1 percent in Austin's tech sector during 2012. With nearly 2,600 tech companies providing 50,000 local jobs, these massive companies have provided an economic boost for the city.
Samsung for instance, broke ground here in 1996 and built a $3.5 billion dollar campus, making their Austin location the largest foreign investment in Texas (and one of the biggest in the United States). The resulting economic impact pumped 3.6 billion into the regional economy and pays out 498 million in annual salaries. Samsung alone plans to invest 1 billion to create new jobs here in 2017.
Austin's Venture Capital Scene
Though many cite the fact that Austin has a long way to go before it can rival the venture capital scene of Silicon Valley, there have been positive signs. In the semiconductor industry—an industry that employs over 16,000 in Austin—venture capitalists invested 250 million between 2011 and 2015.
Unfortunately, venture capital investing slowed significantly nationwide in 2016 and Austin has felt the effects. During the first three quarters of 2016, Austin deals received $415.8 million in funding—a 37 percent drop from the first three quarters of 2015 when deals totaled up to $650.8 million. Experts believe that 2017 could bring more consolidation as startups unable to receive funding will likely be acquired by larger companies.
However, insiders feel that the software industry—one of Austin's strengths—will continue to grow as industries become more software driven. And with tech giants like Apple, Google, and Facebook continuing to build out their Austin teams, the job market seems to be in good shape. Jobs at these massive tech companies are in high demand because of the excellent treatment they provide their employees. Top-tier tech companies, in particular, have realized that acknowledging the humanity of their workforce is the key to job satisfaction and increased productivity for their employees.
One study found that 80% of best-in-class tech companies utilize employee wellness as a central component in workforce incentivization. That means a better work-life balance, less rigid management, and a more flexible environment for employees.
The truth is: convincing people to move to Austin isn't a difficult sell. The city has a tight-knit, diverse culture and a laid-back, friendly attitude. With its natural beauty, vibrant music scene, low cost of living, and growing career opportunities, who wouldn't be interested?