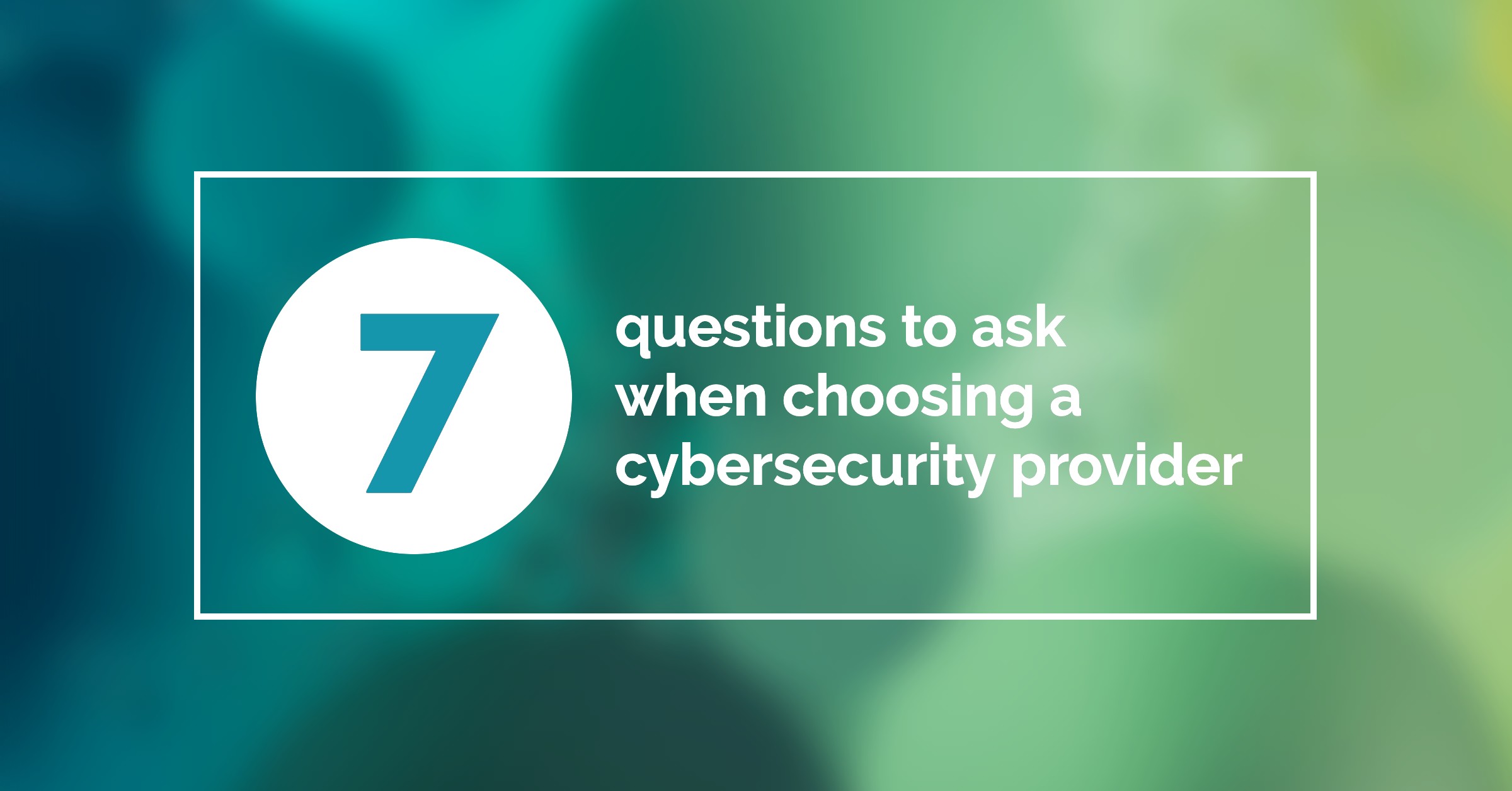 Cybersecurity risks are an ever-present danger for companies today. From the rise of ransomware attacks to the increase in phishing campaigns, cybercriminals are becoming more sophisticated and, unfortunately, successful.
To strengthen their organizations' cybersecurity, many companies have chosen to partner with cybersecurity providers, either by fully outsourcing cybersecurity operations or outsourcing some tasks in a hybrid model. Both approaches require ensuring that your provider is the right one for your business.
Employing the wrong cybersecurity provider can result in a wide range of issues that lead to inefficiencies, frustration, and even security breaches. A poor fit may cause conflicting agreements, technology challenges, limited control over change management, skilled labor conflicts, and a lack of confidence in processes.
Partnering with the right cybersecurity provider is the best way to avoid these challenges. The right partner gives you the support you need to manage the risks to your IT assets in an efficient, cost-effective fashion aligned with industry best practices. In the right partnership, you will gain several critical advantages, such as improved visibility into emerging threats, increased efficiency without additional overhead, 24/7 support for event analysis, and incident response, among other benefits.
7 Provider Qualification Questions
The key to a successful cybersecurity partner relationship is ensuring that your business needs align with your provider's areas of expertise. There are many cybersecurity providers in the marketplace today. To assess their qualifications and make sure you get the expertise you need for your business, get their responses to these seven questions:
How well do they vet their products and software? Products with embedded IT that will be integrated into its customer's systems are of particular concern.




What are their policies regarding monitoring clients' sensitive data? Data losses can occur outside of cyber attacks, such as on poorly stored physical devices.




How well do they screen their personnel, especially those who will have access to your data, systems, or facilities?




How thoroughly do they vet their service providers? Any service provider your cybersecurity partner hires— from janitorial services to system maintenance— poses a potential cyber risk because they could gain access to your information.




What are the cybersecurity provider's procurement and sourcing processes? These processes should include multi-stakeholder input, and be jointly developed with input from IT, security, engineering, and operations personnel.




How often do they conduct remote testing? Cybersecurity providers should be conducting frequent vulnerability, penetration, incident response, and simulated attack testing to validate the safety of their own remote technology investments, procedures, and security.




What are their data-security lifecycle processes? Cybersecurity providers should be using multi-factor authentication for internet-facing resources, encryption of sensitive data, and proper remediation of outdated information.
As cyber threats evolve, so has the cybersecurity provider landscape. Keeping your systems and data safe requires working with the right service provider, so you can get the most out of the partnership.
Asking these seven questions of potential cybersecurity providers will help you ensure that they're following best practices to help keep your business and critical information safe from cybercriminals' unrelenting attacks.
If your organization is looking for trusted cybersecurity expertise, we're happy to help! Through our partnership with Secureworks, Talent 101 offers solutions that prevent, detect, and respond to threats. Contact us today to learn more.