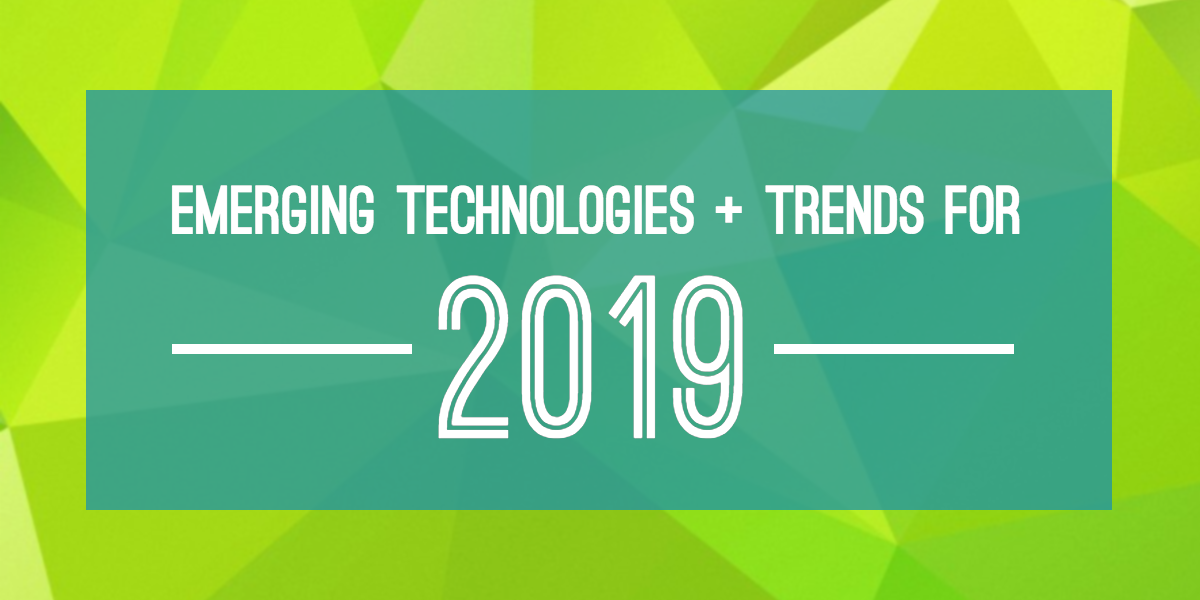 Looking over past year's stories, it should be clear to anyone that the semiconductor industry encountered big wins and new challenges in 2018. The industry enjoyed consistent revenue growth, new machine learning models tackled creative artificial intelligence (AI) applications, and the Internet of Things continued to profoundly change the way we interact with tech. But with these all new inventions and knowledge, the potential is just starting.
To ring in the new year, we looked at a blizzard of new industry predictions and events and rounded up a few key trends that will affect the semiconductor space in 2019. Let's explore the emerging technologies and trends coming up this year:
Quantum computing efforts will power
Last month, President Trump signed the new National Quantum Initiative Act that aims to give America an edge in quantum technology advancement. According to the bill, the government will provide $1.2 billion to fund quantum research initiatives and develop a future quantum workforce in America.
Even though quantum technology is still in its early stages of development, the quantum race is on between the U.S., China, and several European countries as investments in research efforts continue to build up. The new legislation will help keep America at the forefront of the quantum tech, spurring the potential to transform industries from pharmaceuticals to digital manufacturing. Major players like IBM, Google, and Microsoft are already ramping up their quantum computing efforts.
5G will come to reality
A 5G world may become a reality faster than many people expected. As 2019 shifts into high gear, we're seeing more 5G connected devices and trends on our radar. Toyota just developed a remote-controlled robot powered by a high-bandwidth 5G network connection. AT&T became the first U.S. carrier to release a mobile 5G network. Sprint Mobile announced plans to debut a 5G smartphone from Samsung in the summer of 2019.
Boasting its low-latency ability and massive speed boosts, 5G is the best technology to power the next generation of connected electronics. While 5G technology is unfolding its capabilities now, there's much more to come. The future of 5G holds promises of faster game streaming, "talking" autonomous cars, and smart city developments, which will all drive up the demand for 5G bandwidth.
More delivery robots will walk the streets
The world of autonomous vehicles is buzzing with new developments in food delivery. The world's first food delivery robot launched in the U.K., and the U.S. followed suit quickly with robots of their own. Postmates's new food delivery robot, Serve, travels along Los Angeles sidewalks to deliver groceries and lunch to residents. Controlled by lidar sensors to avoid obstacles, Serve also uses blinking digital eyes and an indicator on its head to signal turns. Kroger's R1 is an unmanned vehicle roaming the roads of Scottsdale, Arizona to deliver groceries to shoppers. The robot is packed with cameras, radars, and laser sensors to navigate public roads.
Delivery robots have created an opportunity to solve for last-mile delivery challenges of modern retail and e-commerce shopping. Although these services are far from widespread use, project pilots like Postmates's Serve and Kroger's R1 are paving the way for major changes in the future of robots.
Chip companies will build better deep learning neural networks
In 2019, we'll see a wide-scale emergence of companies designing deep learning accelerators such as GPUs, FPGAs, and TPUs. Chip giant Nvidia got an early start with its deep learning accelerator NVDLA. However, AMD and Intel, as well as other chip startups, are building better alternatives to GPU. Even Google made its first TPU, called Edge TPU, to run AI in the Internet of Things (IoT) devices.
These accelerators would advance machine learning in connected technology. In this way, current systems like Amazon's Alexa and Google speech will likely get smarter with voice and image recognition. Moreover, advances in AI can mitigate cybersecurity threats, manage more data, and power the next digital transformation in the years ahead.
Today's cutting edge technology and know-how won't be the same tomorrow. Stay ahead of the tech curve by subscribing to the blog.