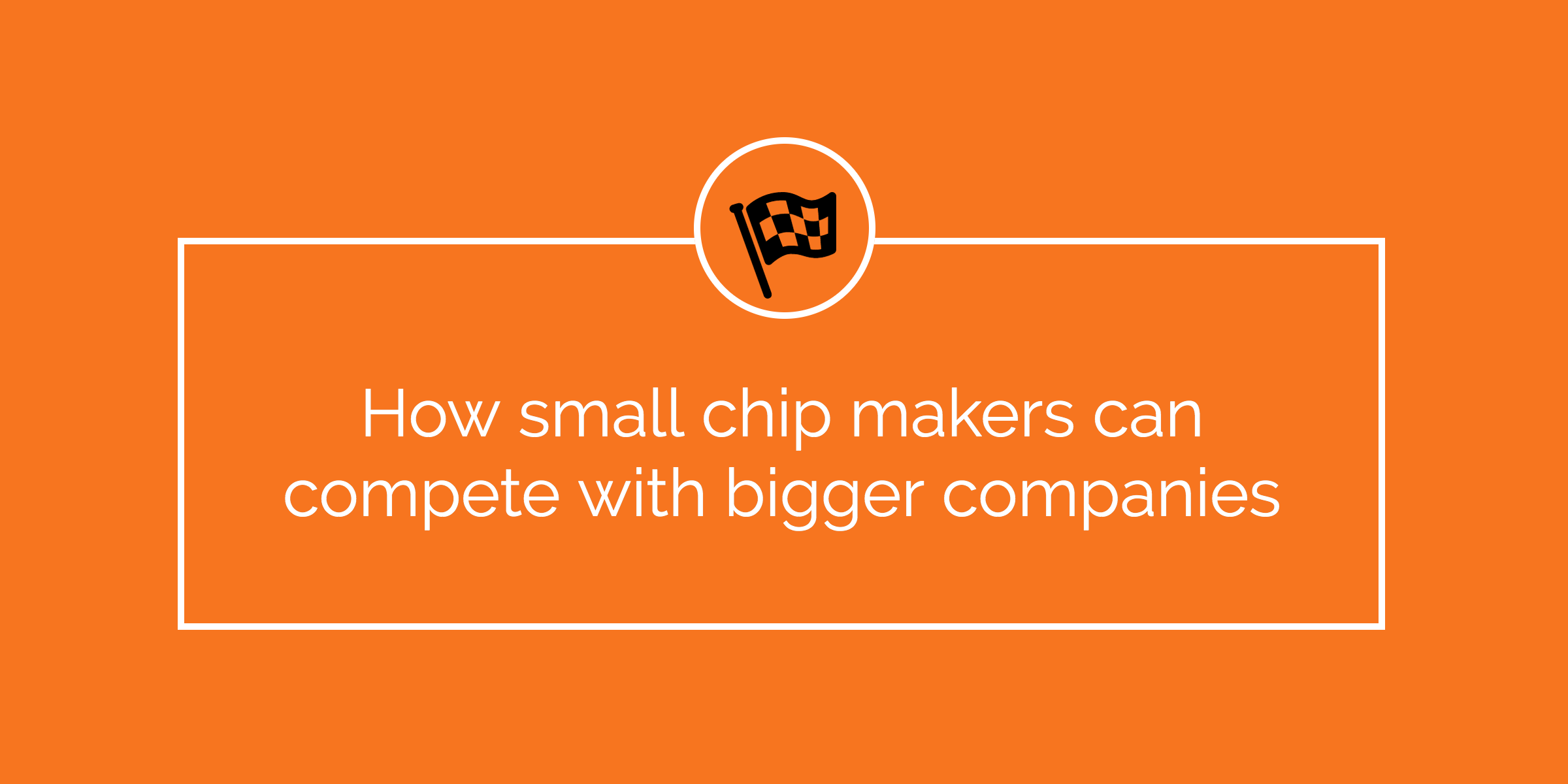 For years, semiconductor innovation has heated up the competition between big chip players like Nvidia and Intel, as well as tech giants like Facebook and Amazon. Now, chip companies face a new competitive challenge: making chips for specific purposes as opposed to competing on performance edge or price.
Emerging technologies like artificial intelligence (AI), the internet of things (IoT), and 5G networks created opportunities for smaller companies to enter the fray, entirely transforming manufacturing, robotics, the automotive industry, and more.
Several chip startups like SambaNova, Graphcore, and Habana Labs have built new AI-specific chips for machine intelligence. At least 45 other start-ups are developing chips that power AI tasks like speech and self-driving cars, with a few companies raising more than $100 million from investors. Meanwhile, long-time semiconductor goliaths like Qualcomm, Nvidia, Intel, and Micron Technology are all investing hundreds of millions of dollars in AI startup ventures.
With intelligent advancements changing the market and silicon designs, new architects have the opportunity to use their strengths and play a key role in the industry moving forward. For big leaders in the semiconductor industry, promising organizations can be the answer to many market and technical challenges.
In this article, we'll explore the semiconductor landscape of smaller firms and how they can compete with the more established semiconductor giants:
Challenges for small semiconductor companies
According to the KPMG 2019 survey, the demand for talent to support innovation is the greatest overall threat to meeting future growth. This talent strain is more prominent in smaller companies that struggle to compete with the reputation and compensation larger companies offer.


The same survey found that smaller firms may also find difficulty with the software required to support the innovation, which adds research and development (R&D) pressure and costs. Additionally, small chip companies typically lack standardized processes for spotting new market or product opportunities, further impeding their R&D efficiency.
Opportunities for small semiconductor companies
Artificial intelligence provides new opportunities for semiconductor companies. The biggest movers in this space will be more likely to attract and retain customers and partners as well as gain leading positions in the market.
With a shift towards node-based design and less barriers to entry, new or small chip companies are in a unique place to enable AI innovation that major semiconductor manufacturers may be too cautious or slow to build.
Where to go from here
Getting ahead in the AI market requires three forward-looking strategies to create continuous value for both customers and companies themselves.
Identify promising industry verticals
When each industry vertical has specific go-to-market approaches and customer requirements, it's important for chip companies to put their efforts into the most promising avenues.
Smaller semiconductor companies can work with partners to develop hardware for AI-specific user cases (gaming or HR tech) or focus on developing technology that enables broad industry solutions (data centers or at the edge). In some cases, companies might also want to create groups to focus on certain tasks like research and development or allow smaller teams to develop expertise in micro-verticals.
Address the talent and skills gap
As diverse applications and technology advancements change job requirements, there are now more positions than the current talent pool can meet.
To address the talent and skills gap, semiconductor companies can partner with workforce development programs, professional associations, or educational institutions to source, train, and engage existing and future talent. Additionally, internal programs like mentorships or apprenticeships can also help retain and grow engineers within the company.
Prioritize product and security initiatives
More connected devices means more entry points and vulnerabilities for potential cyberattacks. Moreover, governments will likely continue to enact enhanced data privacy laws that put additional regulation for technology companies.
As security becomes a higher priority, semiconductor companies need to proactively manage security processes, controls, and training at the team, management, and executive level. Not only will this develop stronger protection around products, but it can also help organizations build the trust and reputation critical to company success.
For more advice and updates about what's happening in the semiconductor space, subscribe to our semiconductor blog.