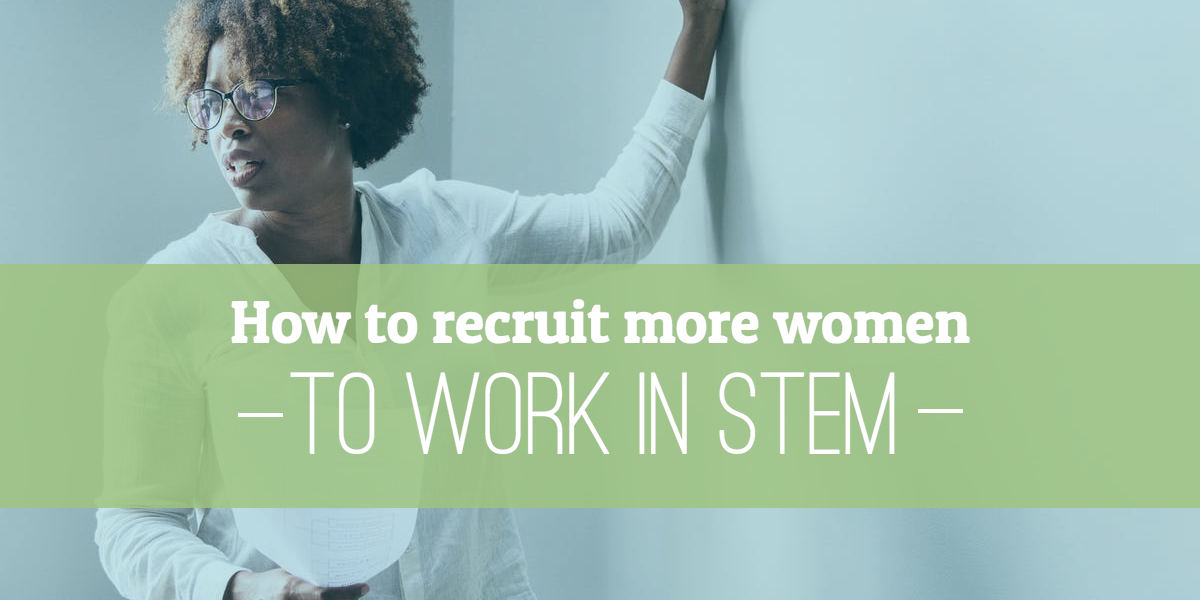 Trying to create more gender parity in your organization is a tough but worthwhile goal. Unfortunately, gender bias— even if it's not intended— is quite common in the tech and chip industry, where organizations tend to promote and favor masculine actions and behavior. Negative peer pressure, harassment, and skewed representation of women who pursue careers in STEM fields are also major problems in workplaces and the culture at large. There's no denying that women face and experience unique barriers to success. But many are making strides that shatter the glass ceiling and prove that female engineers, developers, or scientists are crucial to innovation and creative problem-solving.
As an employer or hiring manager, you have the power and influence to make impactful changes happen in your organization, starting from the hiring pipeline. To do that, it's important to take concrete and intentional steps to get there. In this article, we'll explore four ways to make real progress in your efforts and get more women in STEM fields.
Implement a mentoring program
A mentoring program can help leaders connect with underrepresented groups in STEM to help level the playing field— regardless of ethnicity or gender. Females in the industry can turn to a community of leaders to openly discuss workplace issues and overcome problems together. Mentors can also provide coaching or resources for minorities to position themselves to go after a desired role or goal.
To forge these relationships, consider attending a networking event or a meetup. Many passionate and budding scientists look for support, advice, and training in these environments. It can also be as simple as getting a few women in your workplace together and setting goals for the group to encourage and work together. Making opportunities for women to leverage their identity and experiences as a collective is a great way to attract talented women into STEM fields.
Highlight female representation in STEM fields
Children rights activist Marian Wright Edelman once said, "You can't be what you can't see". Girls at a younger age may be socialized to associate male figures with maths or sciences, but seeing female role models in STEM fields enables them to see women's contributions and imagine themselves in that position.
With so many inspiring female engineers hidden in plain sight, there's no better time than now to highlight their successes. Having conversations about changing the narrative in male-dominated fields can help build awareness and attract bright and talented candidates into the sciences.
Remove unconscious or implicit bias in recruiting efforts
Implicit bias can creep up and affect the gender ratio in recruiting efforts. In fact, some studies show that more than two million employees leave their jobs due to unconscious bias and unfairness. If bias is left unchecked, companies can lose valuable talent and creative insights from a balanced and diverse workforce.
Many recruiting and hiring managers make the mistake of writing unintentionally gender-specific job descriptions. By experimenting with wording using Textio, recruiters can ensure stereotypically gendered words don't discourage qualified candidates from applying. Interviews can be made more equitable with a same-set list of behavioral questions to gauge skills that affect performance. It may also be worth investing in a program that hides surface-level demographic information so hiring managers can focus on specific talents and qualifications.
Make gender diversity efforts a business goal
Getting more women in STEM isn't only a diversity or inclusion goal; it's good business. Consider implementing a strategy for how the company will meet these goals, and regularly measure progress toward them. Then rinse and repeat.
Making gender diversity efforts a part of your business's growth plan allows you to create timely, attainable, and realistic goals and make improvements based on real numbers.
For help modeling your diversity initiatives, the National Center for Women & Information Technology's (NCWIT) workbook is a good resource to use for research-based practices on increasing women's participation in the tech industry.
What's next?
There's still work to do to welcome women to the industry and encourage their growth. Bringing more female voices to the table requires a deep commitment to building relationships and driving continuous efforts to get there. The good news is that by taking these steps now, you can strengthen your workforce and attract the right people to your company.
Want more insights into hiring top engineering talent? Get your free hiring guide today!