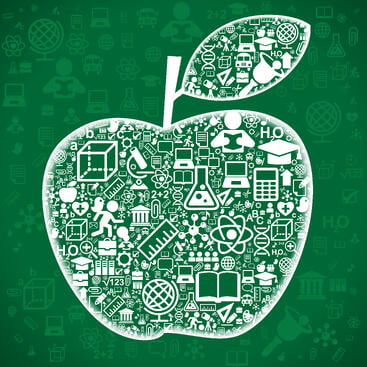 Texas Instruments and Sanford Research have partnered to create new activities for parents and teachers. They hope to encourage students to explore the areas of science, technology, engineering and mathematics (STEM). Called "STEM Behind Health," the new activities were developed by medical experts and researchers within and outside of TI. They are now available online at www.STEMBehindHealth.com.

Kids often lose their drive to study math and science because they don't see how they would apply the learning. Has your kid ever asked you why they need to study algebra or biology? You may remember asking those questions yourself. It's often difficult to give concrete examples of the real-world reasons to study these subjects. STEM Behind Health activities aim to get kids engaged in the subjects through real life examples.

For instance, STEM Behind Health shows examples of how biologists are working to find a cure for cancer. This real-world application gives students a context for their studies. The activities are accessible from any device that supports the TI-Nspire platform, including TI calculators and the Nspire app for iPad.

Middle and high school students and teachers looking for a challenging and interesting activity should check out "Managing a Critical Ratio." In this activity, students learn about why insulin replacement is necessary for diabetes patients. While doing this, they'll get to explore the intersection of math and science disciplines.

Many experts project a shortage of STEM professionals for the near future. That is why TI and Sanford Health are taking a proactive approach to try to solve this issue. They're trying to plant the seeds, nurture interest, and guide students to consider a future in STEM careers.

"From nurses and doctors to technicians and therapists, a solid understanding of math and science is critical in improving the well-being of all people. Together with TI, we are committed to getting students interested in STEM subjects and filling the pipeline for future careers in medicine," said Dave Pearce, president of Sanford Research.

This program will please parents and teachers alike by providing engaging educational activities. Students will feel empowered by seeing real-world applications for what they're learning in their textbooks. When students understand the challenges the world faces, they may feel inspired to continue their STEM studies. With STEM Behind Health, TI and Sanford Research aim to help students develop interest in finding innovative solutions to these big problems in the future.