Talent 101's CEO Janet Trompert was interviewed recently by Lynn Fossey, Senior Editor of CEOCFO Magazine, a weekly print online publication featuring in-depth interviews with many of today's top corporate executives.
Janet shared some insights about how Talent 101 is able to find the best fit for candidates and employers using the CIRCUIT program. This unique approach to staffing means carefully building a network of highly qualified technical talent communicating regularly with them. It also involves regular communication with semiconductor companies about their current and future needs. These strong relationships with engineering talent and semiconductor companies are what make us a more responsive and reliable source of talent for our clients.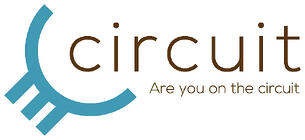 Read the whole interview with Janet here for more information about how Talent 101 does things differently to provide a better experience for semiconductor companies and talent alike.
You can also learn more about the Talent 101 CIRCUIT here.