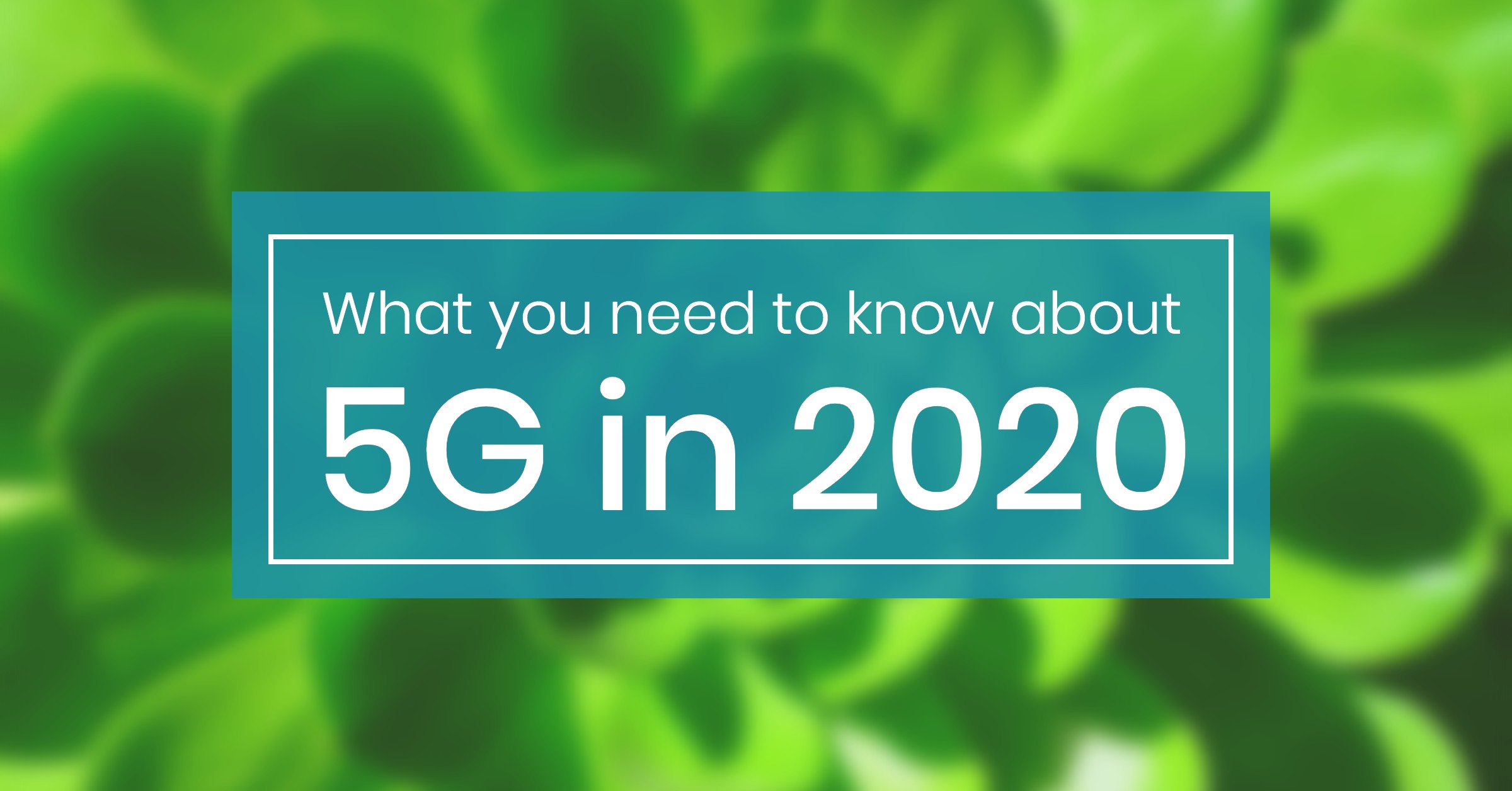 In the past few years, fifth-generation (5G) technology has made headlines as one of the most powerful transformations in digital technology. Capable of creating a real-time internet, 5G enables a new kind of network designed to connect virtually every machine at instant speeds and capacities. In 2020, however, a number of changes have altered the course of its development. Let's follow up on what's happening in the 5G space now and in the future:
The current landscape of 5G in 2020
Many communities across small and large towns are concerned with recent federal actions aimed to launch 5G that undermine local municipality control. Additionally, 5G infrastructures open the door to data loss and security gaps as they outpace traditional network perimeters. In efforts to promote responsible deployment and curb cyber risks, President Donald Trump signed the Secure 5G and Beyond Act of 2020 into law, which calls for public and private sectors to help develop resilient risk protocols and stronger network systems.
The COVID-19 outbreak has already disrupted global supply chains, and 5G production is no exception. Manufacturers and suppliers have delayed critical releases for 5G specifications. What's more, Juniper Research predicts the pandemic could cause a $42 billion revenue gap for smart device vendors over the next nine months. Despite economic and production hits, analysts predict the impact to be short-lived. With a high demand for mobile connectivity, telehealth, and entertainment, technologists foresee 5G technology thriving in the long term.
5G applications and use cases
The fifth-generation transformation is a goal many tech companies are working towards. For some, they have already made 5G a reality.
5G hardware
Qualcomm, one of the world's largest chipmakers, marked 2020 as the year of 5G proliferation — and for good reason. As one of the early leaders of 5G, Qualcomm has a running record of 5G breakthroughs and releases including developing the nation's first commercial 5G modems and antennas, as well as setting the industry standard for advanced 5G mobile platforms.
5G network coverage
Telecom providers also debuted 5G networks in various places. AT&T launched 5G in 30 cities so far and plans to cover more than 200 million U.S. consumers by 2020. Verizon has deployed 5G in 34 cities in the U.S., and T-mobile offers low-bandwidth 5G signal across the country, making it the largest network to cover more people and locations than any other provider.
5G smartphones
Beyond hardware and coverage, every smartphone manufacturer is working towards 5G. Now, early adopters can score the newest 5G smartphones like Samsung's Galaxy S10 5G, Motorola's 5G Moto Mod, and LG's V50 ThinQ 5G. Despite big brands making early waves with 5G-compatible phones, full adoption is still a couple of years down the line. In the meantime, consumers can expect to see faster, stronger, and even more flexible devices in the future.
The future of 5G
Among the many potential developments, 5G will enable autonomous driving, smart grid automation, industrial drones, wearable devices, connected healthcare, and more. As 5G continues to deploy, many companies will advance technology across various industries. For example:
Today, millions of employees work remotely and consumers depend on streaming services for entertainment. Businesses rely on mixed reality tools to support customer experiences, and remote patients lean on tele-health services to assess medical needs. Tech giants, start-ups, and entrepreneurs have also lost no time mobilizing ideas and resources to help tackle the COVID-19 crisis. With all this in mind, new technologies are more crucial than ever, and the inclusion of 5G will be a game-changer for future technologies everywhere.
Although 5G technology still has a long way to go, the opportunities it offers businesses are even more essential and worth exploring now.
For more 5G updates and latest technology news, subscribe to the Talent 101 semiconductor news blog.