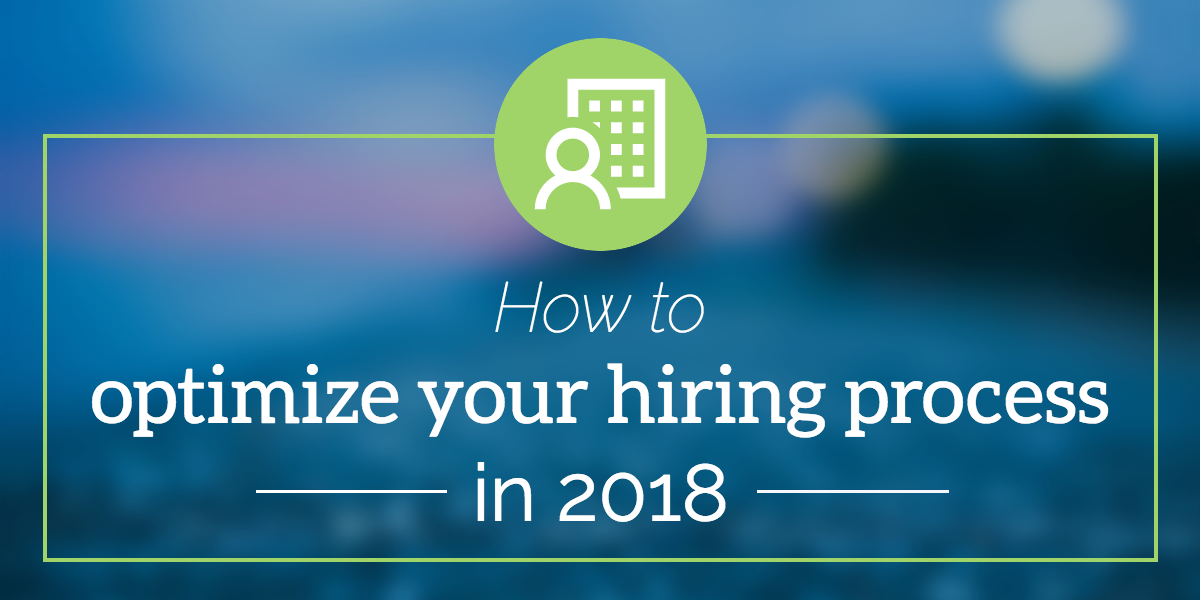 Another year, another set of hiring changes abound. Despite headwinds in 2017, the outlook for employment looks bright with a projected increase of 11.5 million new jobs in the next few years. While we expect a stunning hiring boom, changes and challenges still cut deep across industries.
According to DHI hiring indicators in the technology sectors, labor markets are tight for employers, but not for job seekers. In technology, engineering, and software sectors, most vacancy postings for skill-intensive jobs attract few applicants, while many job seekers apply for the popular, desired positions. The numbers are out there, but the hiring process is too fraught with extensive assessments, generalized job postings, consensus-driven decision making, and the chase for the "perfect" candidate. Among other elements, the hiring holdup continues to affect the bottom line for many companies and keeps operations from performing at full speed.
As Michael Durney, President and CEO of DHI group said, "It's a really interesting time in tech recruiting right now". While tech and engineering professionals are highly sought after by companies across industries, the difficulty of finding and hiring skilled talent is racking up unnecessary time and money for organizations. With hiring trends and disruptions coming in 2018, the process becomes a tricky space to maneuver. Better to start sooner than later to get the top tech talent for any long-term projects or accrued work.
How to optimize your hiring process in 2018
It's critical for hiring managers to commit to best practices for recruiting and hiring now. Searching for the cream of the crop is no easy feat. The world moves fast, but great hiring managers stay ahead of the game and keep vigilant in workforce changes by following these steps:
Set your own benchmarks
Every organization is different. An opening for an IT technician may take less time to fill than an information analyst. Start by benchmarking how quickly you're hiring based on where jobs are located, the size of the company, and the level of position, among other factors.
Put time-to-fill in context
Is it better to hire an excellent employee in 50 days or hire a mediocre person in 30 days? Putting time-to-fill in context will measure which roles require thorough screening methods to obtain the right quality-of-hire.
Discover your pain points
Do you have trouble attracting applicants or closing deals with candidates? Discovering your pain points allows you to pinpoint what aspects of your process aren't working and how to fix them. Spelling out job descriptions or refining appealing qualities of company culture are good practices to engage top talent. You may also need to consider improving benefit packages or increasing salaries to draw the right hire and seal the deal.
Align process and tech
Process matters more than technology in effective recruiting. Just using tech for the sake of tech spells out trouble. Once you understand your choke points and operations, integrate any new tools into your process to support your goals and strategy. Make it a routine to check back and improve your processes every six months.
Expand your search
Most recruiters post on job boards, but it's wise to cover more ground. According to ICIMS, 94 percent of working Americans would visit a company's social media page if searching for a job. LinkedIn reported 21 percent of people first heard about jobs through someone they knew at the company. When word gets out that a company is worth working for, you'll have an easier time selling talent professionals on the benefits of joining the crew. Design an employee referral program to find talent quickly and cost-effectively. Increase your networking efforts both online and in person, and reconnect with previous contacts to let them know you're still on the hunt for the candidates. Relying on resumes alone can only go so far. It's wise to communicate with referrals and colleagues to better understand where a potential hire is going—not just what they've done.
Work with recruiters
According to Matt Doucette, director of global talent acquisition for Monster, the lack of communication between the recruiters and hiring manager is the single most common reason it takes longer than usual to fill an opening. As applications collect dust in a hiring manager's inbox, recruiters miss out on available candidates due to lack of dialogue. Partnering together helps create a targeted sourcing strategy to stay proactive throughout the pipeline process.
Build your pipeline
When the time comes to hire an engineer, it's good practice to build and maintain a talent inventory. Having a repository of highly-qualified candidates to choose from optimizes your hiring process and removes hurdles before it's time to fill the role. As complex roles grow in the future, organizations can mine information on past candidates based on needed skills, competencies, and profiles.
FIND THE RIGHT RESOURCES
The prospect of adding a new team member to the family is exciting and full of promise. If you're in search of top engineering talent, using resources like the Talent 101 Circuit helps you identify highly-qualified available candidates in diverse roles to fill vacancies in your organization. Additionally, hiring managers should also assess talent, evaluate organizational trends, mitigate talent risk, and develop a leadership pipeline. With much to consider and maintain, hiring managers are left to juggle several responsibilities rather than focus on building a great team. By partnering with a workforce solutions provider, all the work is done for you. You can be confident the best talent will be found for you by the top talent recruiters and workforce solutions.
Want more insights into hiring top engineering talent? Get your free guide today!