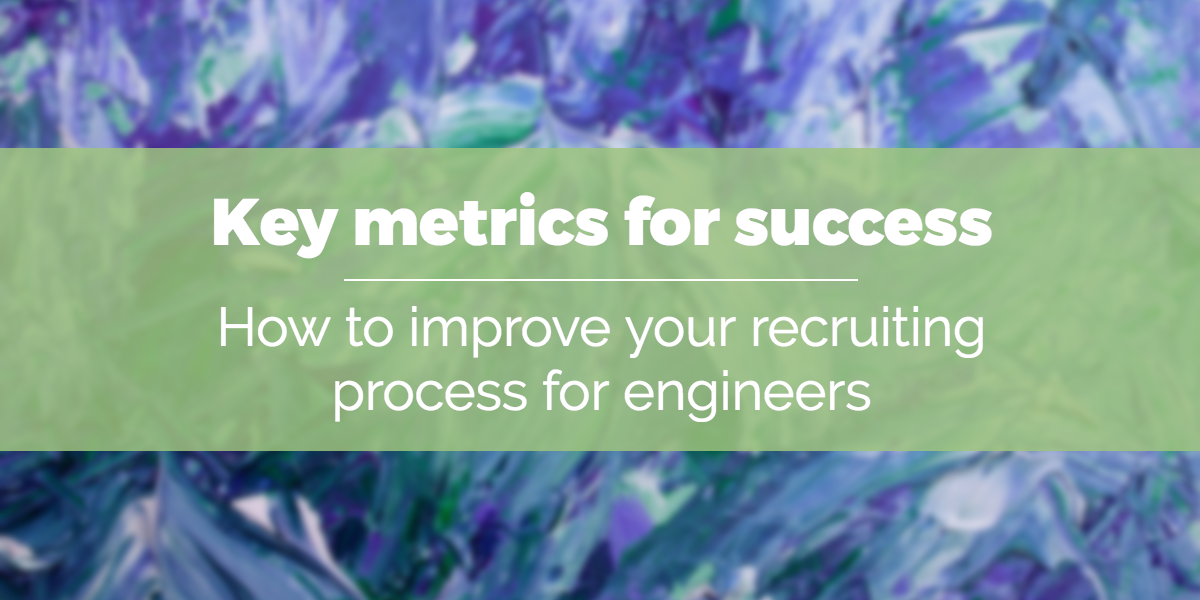 If you're trying to stay competitive in today's candidate-driven job market, freshening up your recruiting and hiring process is a good place to start. Nowadays, hiring managers need to be smarter and more efficient to attract and drive candidates through the door. The Bureau of Labor Statistics projects that by 2020 there will be 1.4 million unfilled computer specialist jobs, with new graduates only filling about 30 percent of open roles. This means organizations need to act fast and adapt in order to find the best technical candidates.
The first step to identify any shortcomings in your process is to look at your cornerstone metrics. The second is knowing how to optimize for them. In this article, let's take a look at how hiring managers can improve these five key metrics to get the top engineering talent.
How to improve time to fill:
Your company's growth may falter from long open positions. To improve your time to fill, measure each stage of your recruiting process. Which piece takes the longest? Is it sourcing, or is the interview process dragging along?
Speed up the process by automating your job postings or resume screenings. You can save time by mining previous candidates to find the best matches for open roles.
How to improve time to hire:
Improve your time to hire by gauging how much time you spend in each stage of the recruiting process. It's a good idea to check in with different departments to identify any areas of improvement for faster decision-making. Consider "solution selling" your candidates to uncover their pain points and make a solid case why they should make the move to your organization.
How to improve quality of hire:
To enhance your quality of hire, first define what quality means to you. It could be how many people completed two stages of the interview process or made it past the coding test. Then, determine where you're getting the most qualified candidates.
Don't forget to consider the nooks and crannies of forums and communities. Smaller, niche sources (like the Talent Circuit, Github, or StackOverflow) can provide more qualified technical candidates.
How to improve source of hire:
The best way to optimize your sourcing strategy is to aim for a diverse mix of channels while doubling down on the most effective sourcing efforts. Depending on the external recruiters or referrals may seem like a good idea, but these strategies create more chances for biased outcomes. Combat this by investing in staff training, and get more detailed data by cross-referencing source of hire with other metrics.
How to improve job satisfaction:
Stories of bad candidate experiences spread online or by word-of-mouth, and can stain your company's reputation. To improve this happiness metric, ask engineers for honest feedback on the interview, application, and onboarding process. Make changes, test them out, and see how your metrics change.
Full job satisfaction for engineers ultimately comes down to job autonomy, mastery, and purpose. As technology evolves, giving engineers the freedom to try something new and push for different ways of thinking allows them to achieve happiness and productivity in their work.
Closing the deal
The prospect of adding a new team member to the family can be exciting and full of promise. If you're in search of top engineering talent, using resources like the Talent 101 Circuit helps you identify highly-qualified candidates in diverse roles to fill vacancies in your company.
Want more insights into hiring top engineering talent? Get your free hiring guide today!