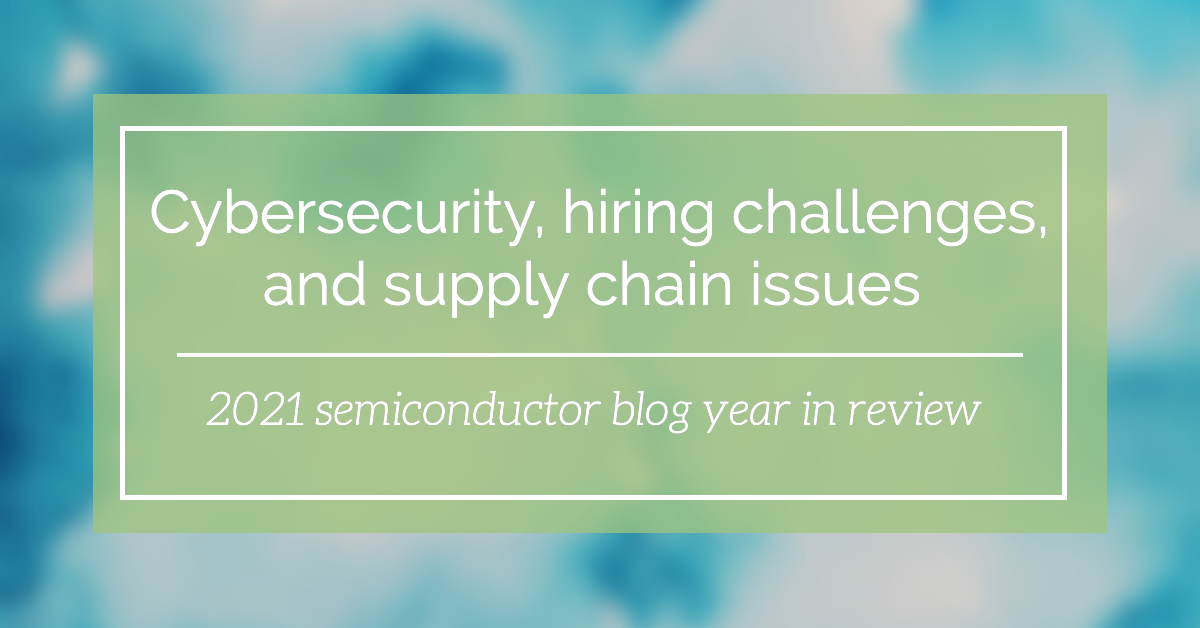 This year on the Talent 101 Semiconductor Blog, we shared articles to try to shed a light on some of the exciting, challenging, and upcoming issues affecting the semiconductor industry. In case you missed anything you'd be interested in reading, or are just joining us recently, here's some of what we published this year:
Semiconductor Industry News
Like every year in recent memory, the semiconductor industry had an action-packed 2021. While there were countless innovative discoveries and applications, there were also numerous overwhelming challenges to face, including a chip shortage crisis, hiring challenges, and supply chain disruptions. Here are some of the industry news articles we published this year:
Cybersecurity
Cybersecurity threats were top of mind for industry leaders in 2021, with increasing numbers of high-profile incidents of ransomware, phishing scams, data breaches, and more. We shared several articles on this topic, including information on what to look out for, and how to protect your company's data. Here are some articles you may want to check out:
Workforce Management
Many semiconductor industry leaders have felt the squeeze of trying to recruit and hire great talent to meet growth goals and deadlines— all while retaining highly-valued current employees. We published several articles about how to maintain productivity with a smaller team, how to bridge the skills gap, and other industry hiring trends. Take a look at some of them below:
As you look ahead to 2022, please reach out to us to let us know how we can help you. Our Talent 101 Circuit is ready with talented candidates for many specialized roles, and we're also able to help you plan for cybersecurity for the upcoming year. Please feel free to reach out to us with any questions.